Winter and Jackets: Best Combo Ever!
Activities To Do In Breezy Season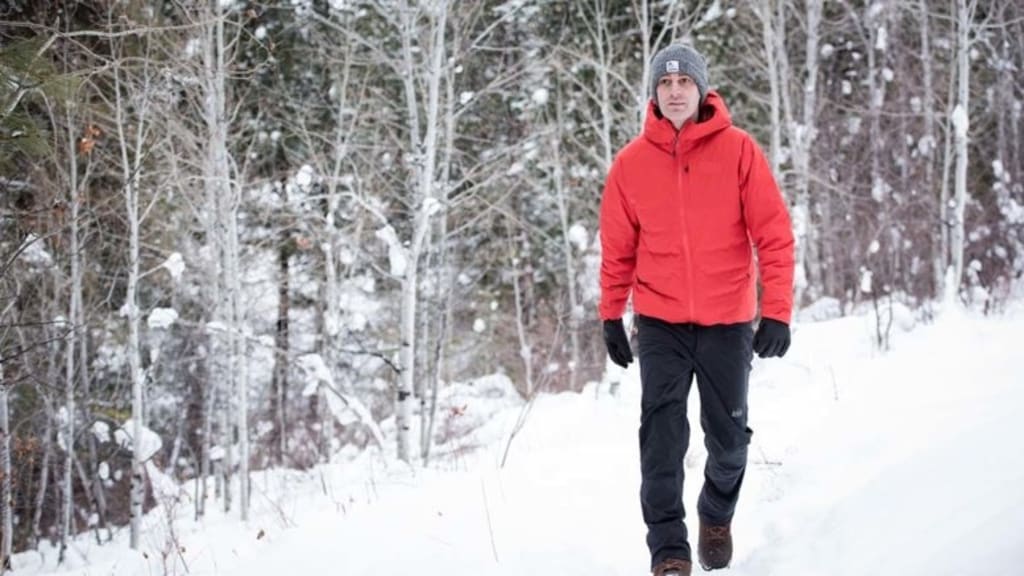 Winter is enjoyed in more unique and innovative ways, but traditional norms like a bonfire or making a snowman will never get replaced. To make things more fun, people add some cool stuff on their own and bring more excitement into the winter season. However, with a change in the environment, people are now more focused on celebrating events indoors than hanging out in public. Staying indoors will not make you stop having fun-filled experiences. Not just winters, but every season has its terms and conditions that are very enjoyable to follow. And today, we will be focusing on how seasons define people's personalities and bring excitement to our daily lives.
Season Of Jackets Is Here
We all are very much concerned about our appearance in public, and many of you guys would want to enjoy time in winters badly. Unfortunately, this year brought us different obstacles that we all need to tackle by staying indoors and less crowded. However, winter jackets are a highlight for this season. This combination has the interest of everyone, and everybody wants a new set of apparel that convincingly goes with their daily look. Jackets are a lifesaver when it comes to unlimited looks in limited options of outfits. Winters will surely be your favorite season if you love to wear top layers, and people always look forward to great outlooks for themselves. Every season has its own identity, and winters can be easily recognized by the high demand for jackets and more crowd wearing different top layers.
Coming Up With Newer Traditions
Getting innovative for winters is a great idea like you can always try new stuff this season, and people might love your new way of celebrating it. We have come across so many people building a snowman or buying jackets for winters, but we have to be creative with all of the fun and enjoyment we have in this season. Now analyzing major activities this season, we know that bonfire is very common in this season, and people love to plan a huge party. Still, in this era, we need to recollect information that always complies with specific SOP's to be on the safer side. Plan a bonfire but not outdoor, be creative, get your closed ones to come to your place, settle down around the fireplace, and give it a feel of an outdoor party. Moreover, you can plan a whole session of the photoshoot of your family and celebrate with funny and memorable pictures.
Festivals In Winters
This season is full of different and vibrant festivals with exciting festivities. Hanukkah, Christmas, or New Year's every exciting celebration comes around the end of the year. People celebrate Hanukkah with nine candles, which resemble nine days of Hanukkah the same as this Christmas has its way of celebrating. Christmas tree decoration and giving gifts to everyone with exciting homemade treats. But these all celebrations are very properly filled with excitement when you have a perfect set of different jackets to dress up for each day. New Year's make us all go wild and crazy with our new year's resolutions and more exciting ways to celebrate recent years.
Activities To Do In Breezy Season
Each individual has their own set of interests, and the majority of them love to have coffee. This drink can be called the ultimate winter hot drink; this won't be a wrong statement to mention it the most liked hot beverage, especially in the winter season. Same as these people love to get along and try more activities together, like watching movies or reading a book. Some might want to travel around the world and feel how winters are celebrated differently in various countries. Traveling might be your last option because of the global condition; however, you can always enjoy time with your friends and family with activities like dinner parties or decorating your house. You need to have the enthusiasm to come up with enjoyable activities to walk through this amazing winter season.
Get Yourself Ready For The Coolest Season Of The Year
So be ready to get nice treats from your neighbors and soft and furry apparel for yourself. Packing up for winters is not a piece of cake. You need to get trendier and classy top layers that do not overdo your appearance to get the best look for every day. The crowd is more excited for more innovative ideas from the public to celebrate this year's winter season. December is the month that brings out warm clothes and gives you chills, but honestly, this season is very liked by most people around their world. So many events and occasions in winters make this month full of joy and excitement.