Why I'm a Sucker for Succulents
Seven Reasons to Grow Succulents in Your Garden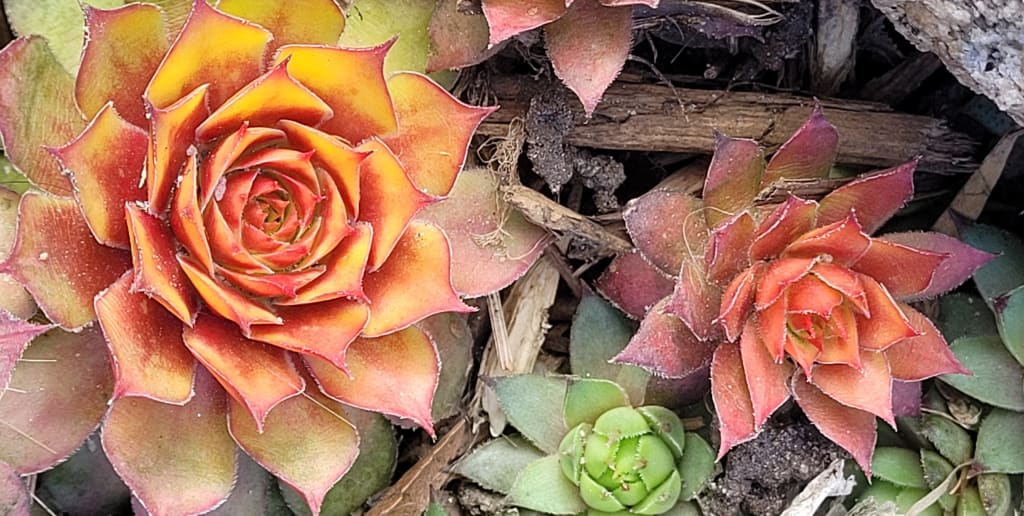 Garden, 2022 - Author Photo
Those who follow my social media know I post endless pictures of my garden—and many of those snaps are of my succulent plants. The colors are infinitely mesmerizing, and their shapes are sometimes more so.
My front yard and boulevard are rich with stonecrop, hens and chicks, and hardy succulents of all shapes and sizes. Reds, oranges, yellows…purples, greens, blues…all the colors of the rainbow are represented here.
It's fitting that in Ontario, outdoor succulents begin to show themselves and grow during April, which is Earth Month. They're the first ones to 'pop' in my front yard, and their whimsical colors and shapes remind us that spring is here.
People always ask me if succulents are easy to grow, whether they need to be taken indoors during the winter, and how much maintenance they require. Most folks are fascinated to learn that once they're established, they require almost no work.
They Require Little Maintenance
They spread, too. Easy to control, but stonecrop will grow throughout the year, and hens will create chicks to create adorable little kaleidoscopic patterns. Ensure you leave a fair bit of space around each plant, because they will grow and fill up those spots. Planting them too closely together will either keep them from growing or force them to grow 'up' into leggy, awkward specimens.
But here's even better news: you can move them and replant them if you find the area they're in is becoming crowded. I take 'chicks' from established spots and move them to the boulevard or into other garden areas that could use a little cheering up. Also, taking a chick or two and moving them to the boulevard means that it's not a huge loss if they don't grow.
Water your transplants for a few weeks until they become established, and they should do well.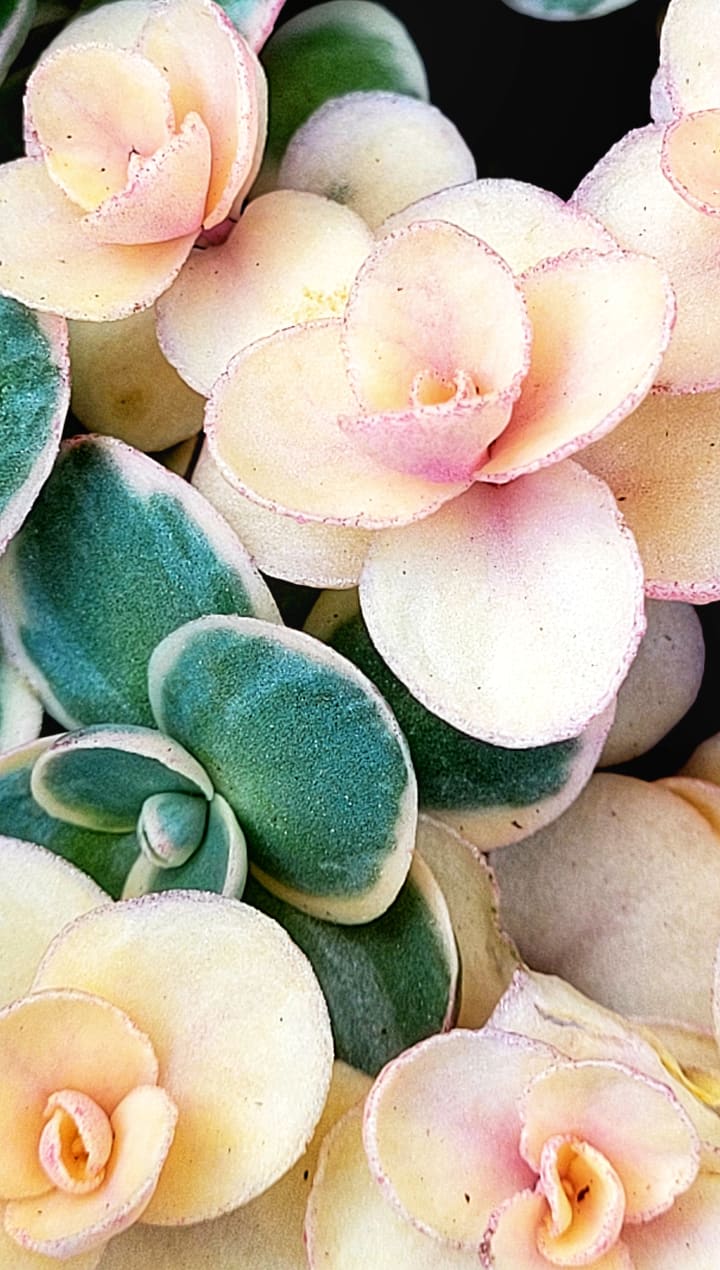 They're Better Than a Grass Lawn
Stonecrop is super-duper ground cover. When I decided to go 'lawn free' a few years ago, I planted several varieties of stonecrop in both the garden and the boulevard garden. Because they spread nicely, I integrated stonecrop and other succulent varieties with the red thyme I'd previously planted. The color combination is gorgeous. I had removed all vestiges of sod and grass and planted everything in soil I had fertilized with sheep manure. Everything took root right away. And when the snow disappears and lawns all around you appear winter-weary, yellow, and barren, I have color pops throughout my front yard.
They Thrive in Drought
I admit, I am pretty concerned about climate change. I also plant for pollinators, so I have native plants in my garden as well. Along with milkweed, liatris, columbine and other native flowers, succulents like stonecrop need little water—in fact, they will thrive in all weather conditions. I use rainwater from our barrel when I water my garden, and I really dislike having to use city water to keep it growing. Succulents actually hold water—if you look closely after a rain, you'll see their little nooks and crannies are filled with globules.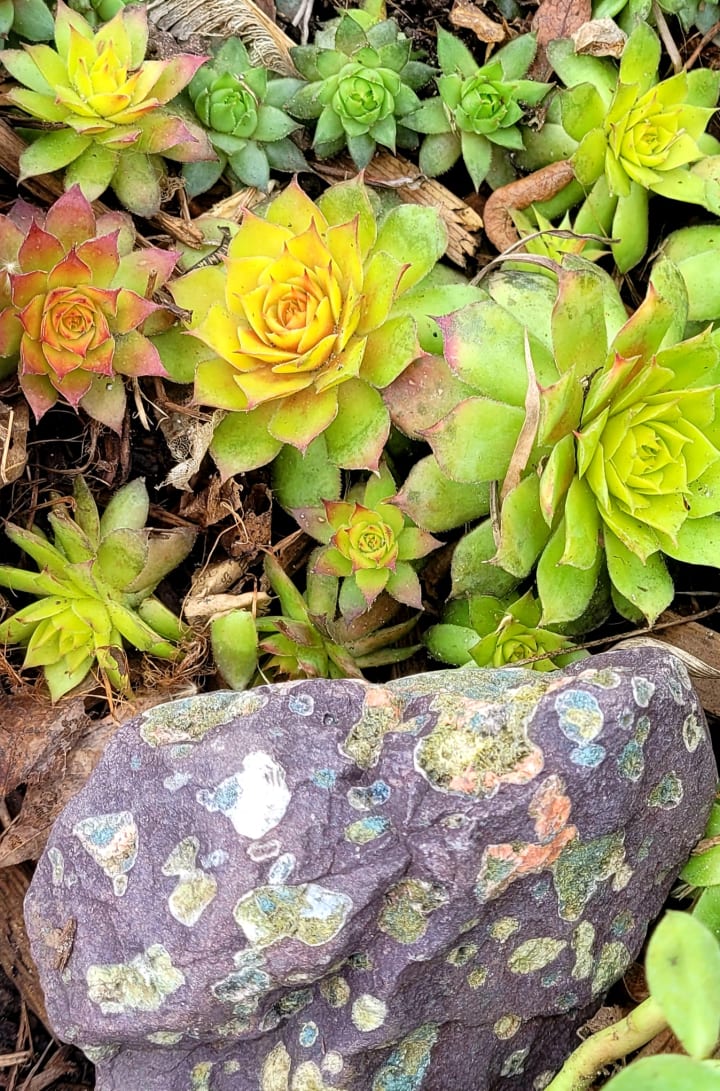 They Winter Well
We get wicked winters here in Zone 5. Lots of snow, slush, wind, and well-below-freezing temperatures. You wouldn't think that succulents would do well in such extreme weather conditions, but they do. Each year, they are the first to show themselves, even as the snow is melting. I rarely lose any plants over the winter. In the fall, I ensure that there is plenty of cedar mulch around them, but we also have a huge oak tree next door, and its leaves also protect those little chicks until it's warm enough to clear them away.
They Shelter Little Creatures
I spend a lot of time exploring my succulent garden. You probably will, too. It's fun to check out the wee spiders and creatures that shelter in the pockets of these tiny plants. They offer cool shelter from wind, rain, and predators. Ground-dwelling bees seem to like wintering near them.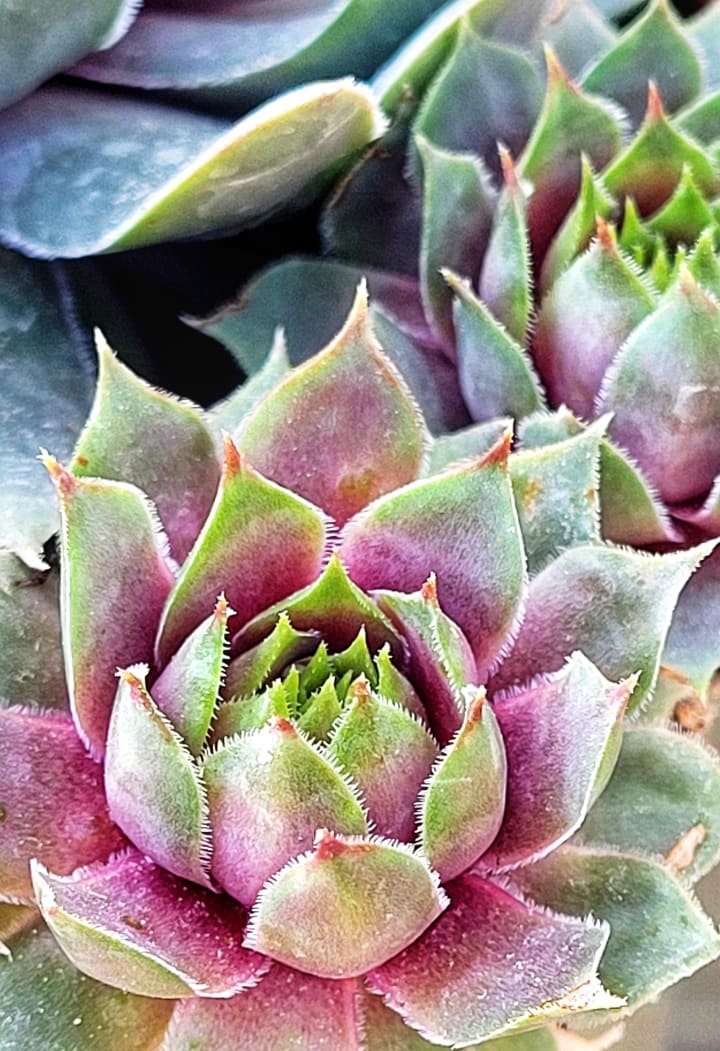 Butterflies and Bees Love Them
Finally, succulents and their flowers are absolutely adored by butterflies and bees. While succulents aren't native, they do their bit by offering up some cute and pollinator-attractive little buds and flowers. Alongside native plants, they're a great addition to any pollinator garden.
Oh, and They're Fascinating
OK, I admit. They're endlessly fascinating. I spend a lot of time shooting photos of my garden's growth in general; I find it reassuring that nature does its thing when sometimes it feels like the world is falling apart around us. The growth patterns of hens and chicks are universal—look closely, and you'll see the same designs in mandalas and ancient wall art, water lilies, fungi, and tree trunks. Succulents remind me that there is strength and perseverance in the beauty we witness every day, and that often beauty is hardier than it is delicate.
About the Creator
I live with a broken brain and PTSD--but that doesn't stop me! I'm an author, artist, and qualified mediator who loves life's detours.
I co-authored NOT CANCELLED: Canadian Kindness in the Face of COVID-19. I also publish horror stories.
Reader insights
Nice work
Very well written. Keep up the good work!
Top insights
Easy to read and follow

Well-structured & engaging content

Compelling and original writing

Creative use of language & vocab

Eye opening

Niche topic & fresh perspectives
Excellent storytelling

Original narrative & well developed characters

Expert insights and opinions

Arguments were carefully researched and presented

On-point and relevant

Writing reflected the title & theme
Add your insights