The Home of My Dreams
It's more than just looks, it's functional too
My vision of a dream home shifted over the years. As a child, I was envious of the mansions and luxurious homes my friends lived in (though our four bedroom and two and a half bath was nothing to sneeze at). After college, I returned home, yet dreamed of the city life—some modern apartment in the financial district of New York, or a brownstone near Greenwich Village.
I spent the last five years living in an apartment in the relative suburbs of Los Angeles, and as I enter my mid-30s, the mansions or expensive city dwellings are far from my dream home. The noise and bustle of the city no longer hold appeal. I crave silence and solitude, a quiet and remote location with a lush, scenic country. I ogle over cottages and small farm homes of Scotland and England and wish for the day I can afford a little cabin in the woods.
The more I dive into writing and entrepreneurial pursuits, the more I crave a quiet and remote life. Neighbors line every side of my apartment, planes fly overhead all day, and the traffic never ends in a city like Los Angeles.
Day by day, I plan my escape to remote living. Not that I want to be entirely off the grid, but I'm looking forward to waking to the Highlands of Scotland, sipping a steaming mug of coffee on the front porch of a wood cabin as the sunrises over the trees. My dream home is a combination of farmhouse chic and rustic, with elements of English and Scottish cottage decor.
Here are just a few key elements of my dream home:
Location:
My ideal home is secluded. Years of unrelentingly noisy neighbors sharing ceilings, floors, and walls while attempting to record podcasts, meditate, or write, makes me want to pull out my hair and scream into the void. The outdoors always appealed to me. I grew up in semi-rural New Jersey and spent time on farms, and I crave the space and open-air once again.
I imagine a cute cabin in the woods or a serene cottage near the lake or an open field. A home tucked away in nature, where my closest neighbors are wildlife.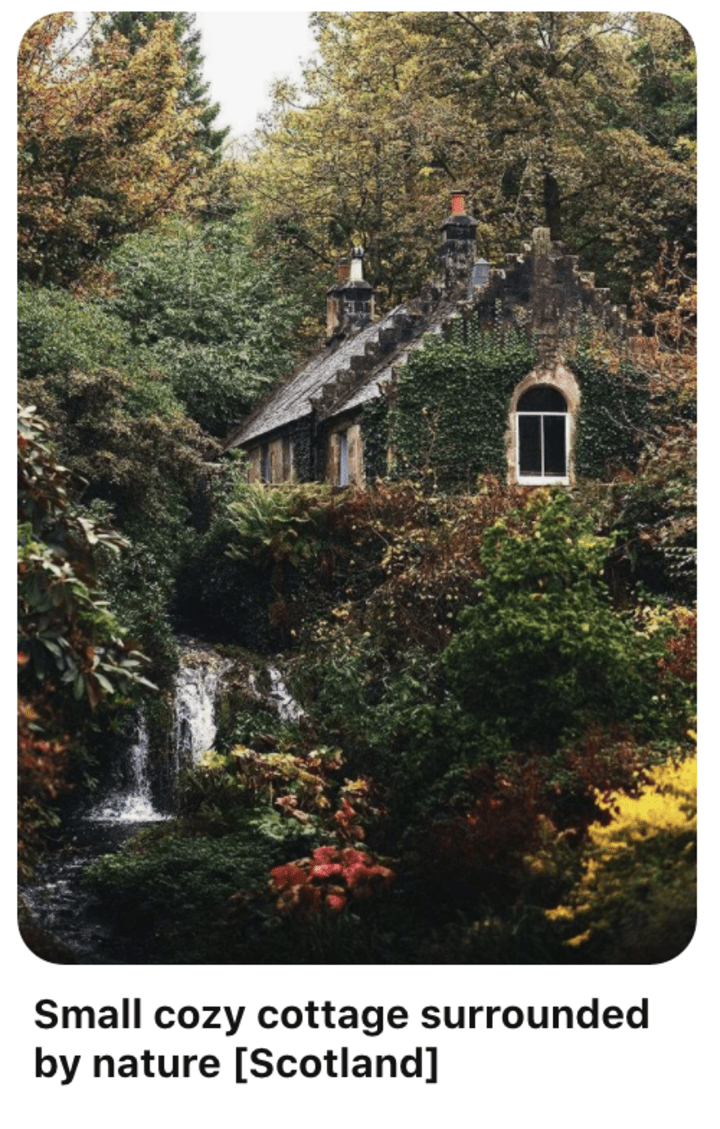 A porch or big bay windows are in the plans: somewhere to sit, write, read, and let my words and creativity flow as I absorb the tranquility a natural landscape affords.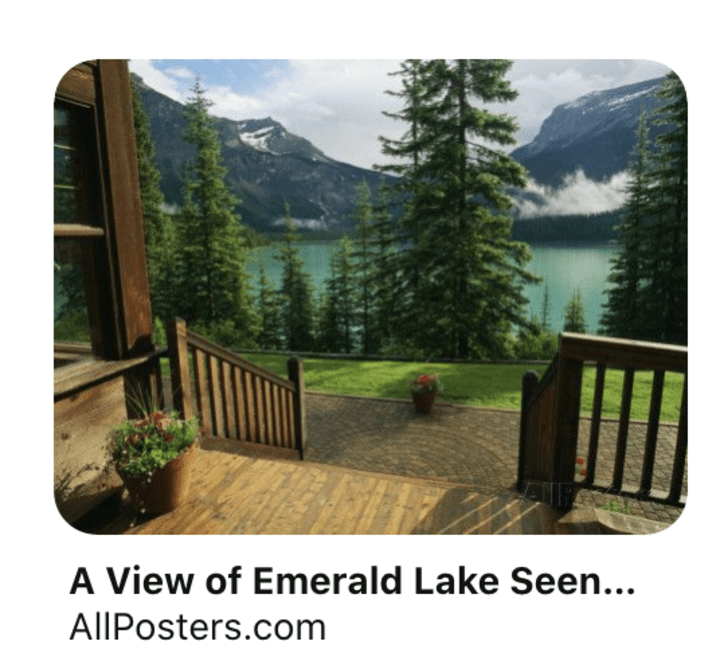 Interior
Interior design is not a strong suit of mine, but I drool over the rustic and farmhouse chic looks that Chip and Joanna Gaines create. Clean and minimalist, my dream home won't have the clutter of my small Los Angeles apartment. Every item will have its place and purpose.
A reading nook with a cozy fireplace and small library are a must-have: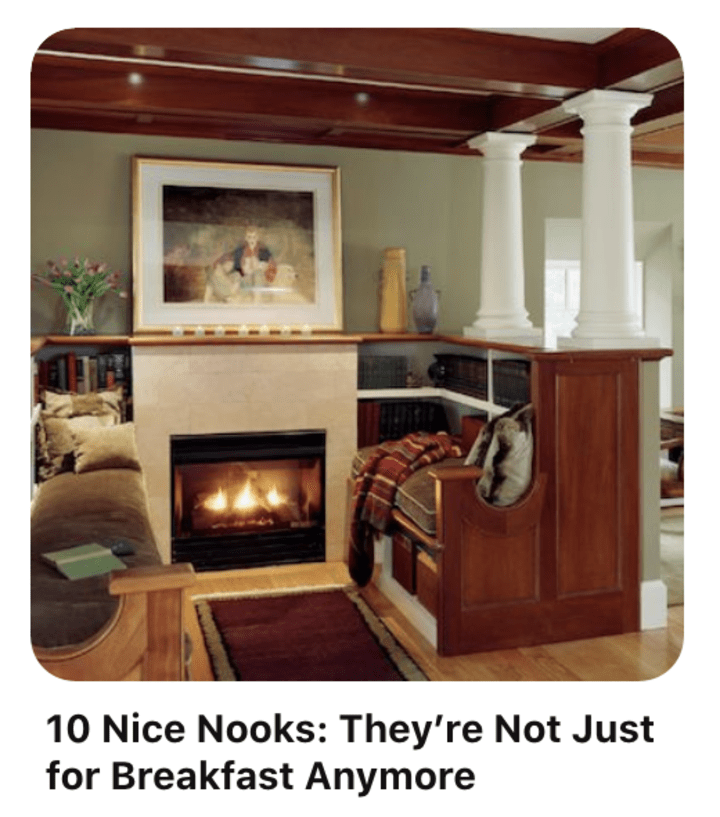 I spend hours in the kitchen each week, crafting new vegetarian meals and experimenting with fresh baked goods, so a functional yet cozy kitchen is necessary: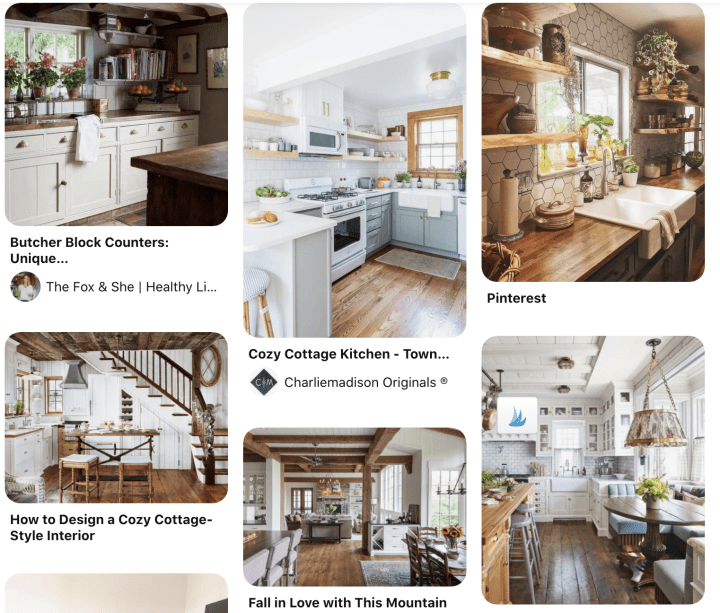 And the bedroom, an intimate space for rest and recovery. From childhood until today, technology and knick-knacks filled every nook and cranny of my bedroom. With work from home mandated during the pandemic, my room functions as a place to sleep, work, and often live. I'd love nothing more than a cozy yet minimalist room. One without technology and distraction. One where I can rest, find space, and simply be: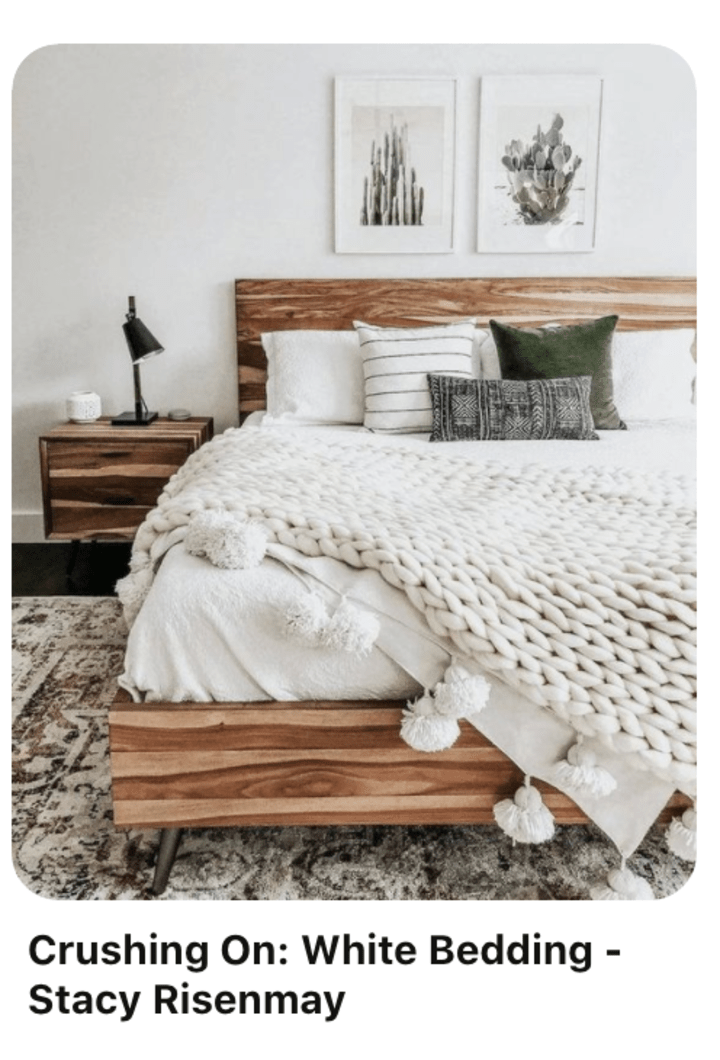 Interiors are as, if not more, necessary than exteriors. Decor tells a story of who you are and how you live, and it also inspires. The wrong interior with added clutter can inhibit creativity, inspiration, and restfulness. My ideal interior is cozy and minimalist, inspiring my words and my life.
A space of my own
I yearn for a space of my own. A home I can decorate and feel is truly mine. That dream once seemed far away, but I know with a little hard work and a lot of planning, it's closer than I think. And who knows, maybe one day soon I'll find myself in the Scottish Highlands or the picturesque Rocky Mountains.
See my dream home Pinterest board in full here: Dream Home