Moving Out for The First Time (tips and checklist inside)
Moving out can be one of the most daunting tasks you'll have to face as an adult. Its exciting and intimidating all in one. Hopefully this can give you so positive insight on your new journey as an individual!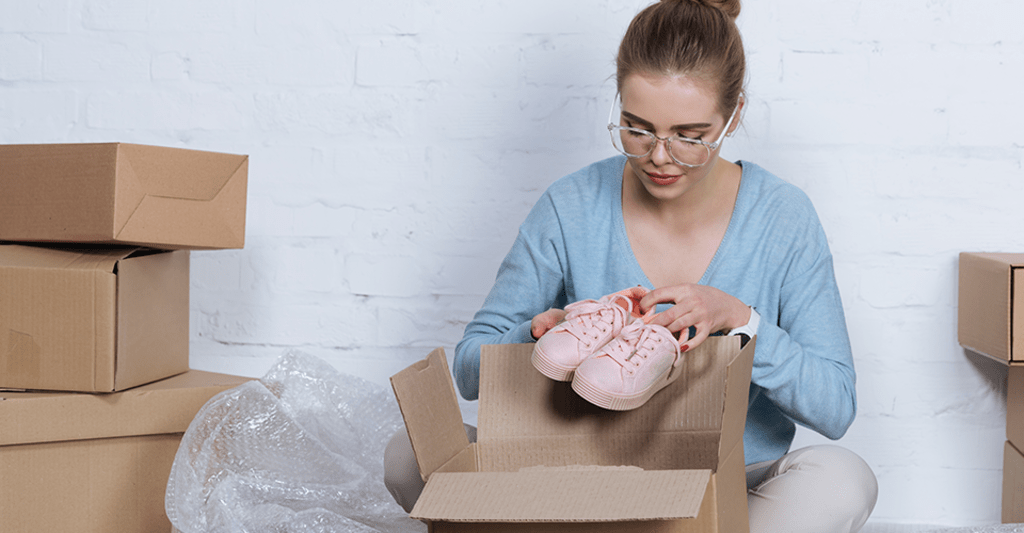 If you're anything like me moving out has to be the greatest relief of all time. It's a beautiful yet intimidating moment that will for sure send you into a spiral of countless emotions. After years of living with your parents the process of leaving the nest becomes a journey on its own. You'll laugh, you'll cry, but in the end it's more worth it than you actually think.
Today I'm going to be going over some very useful information you'll need to start this journey off right!
Saving
ALWAYS save. Saving money is the biggest piece of this crazy puzzle. When it comes to moving out money is probably the biggest part of it all. Depending on the cost of living in your city it would be helpful to start saving as soon and for as long as possible.
A super easy way to save for me was taking a specific amount of money out of my paycheck that I knew wouldn't leave me super tight on money. I would cash my check and turn 100-200 dollars (50 dollars or 100 dollars per paycheck) into quarters to make absolutely certain I wouldn't have easy access to spending it. That plan turned out to be one of the most helpful things I could have ever started doing. In all last year I ended up saving 2,400 which in turn helped tremendously and will help even more when my tax return comes in!
Saving is crucial because in all you'll have far more expenses than just security deposits and utility bills. So much more goes into moving. Things like furniture and appliance costs can get pretty steep as well. For me moving out became a two year plan that I implemented and the saving truly helped! Always consider saving as long as you possibly can before plunging into such a foreign concept of being responsible for literally every aspect of your life. Nobody is there to hold your hand. Be sure you're ready.
Accumulation
This for sure helped me a ton while I was saving. Every month at the end of the month for the last two years I went on a little shopping trip. Each trip I would get small things for my future apartment and store them in my house so I'd have an accumulation of things to leave with. It's so much better than starting from scratch.
Also a good thing to know is you don't have to start off with super fancy stuff for your house. You'll have so much time to make your house into your home and it's better not to break the bank when starting off.
For example most of my shopping trips were spent at Family Dollar and the Dollar Tree I got super inexpensive cutlery, pots and pans, towels, and so much more. It's easy to want to go crazy decorating a new place but the big picture is to move in. Plus, it gives you more time to decide on the decor of your new place.
Estimation of Monthly Expenses
It will all depend on what city or state you live in but I'm going to show you an example of some things you need to consider. Paying bills when renting is month to month so let's see what monthly expenses should look like.
Rent: 650
Utilities(gas, water, electric, etc.): 150
Groceries: 200
Gas: 50-70
Cellphone bill:35-70
Car Note: 200
Monthly toiletries: 30-60
Leisure money: *your choice based upon your income*
All in all you are looking at at least 1,300 dollars a month or more. These are things you have to be very mindful of before even considering moving out. It's definitely not something you want to rush if you don't have to.
Things You'll Need When Making The Big Move
Living Room:
coffee table
couch
lamps
tv/tv stand
end tables
Bedroom:
mattress
bed frame/ box spring
dresser
hamper
desk
lamps
bed-side tables
Kitchen:
dining table
plates
cups
silverware
pots & pans
mixing bowls
cooking utensils
appliances
dish towels
dish soap
dish rack
ice cube tray
food containers
foil
sandwich bags
can opener
refrigerator/oven (if not provided)
trashcan
Bathroom:
candles/spray
hand soap
lotion
body wash
wash clothes
towels
toothbrush
medicine
toothpaste
toilet paper
trash can
shower curtain
storage containers
Misc:
cleaning supplies
tool kit
first aid kit
batteries
powerstrips
flashlights
extension cords
matches
broom
vacuum
light bulbs
umbrella
curtains
writing utensils
trash bags laundry soap
There are so many things to purchase and take with you on this exciting journey. It's something I thoroughly loved to do. It's a super exciting adventure and I truly hope this article can help in some small way!