Factors To Consider When Buying Bicycles With Gas Motors
Consider When Buying Bicycles With Gas Motors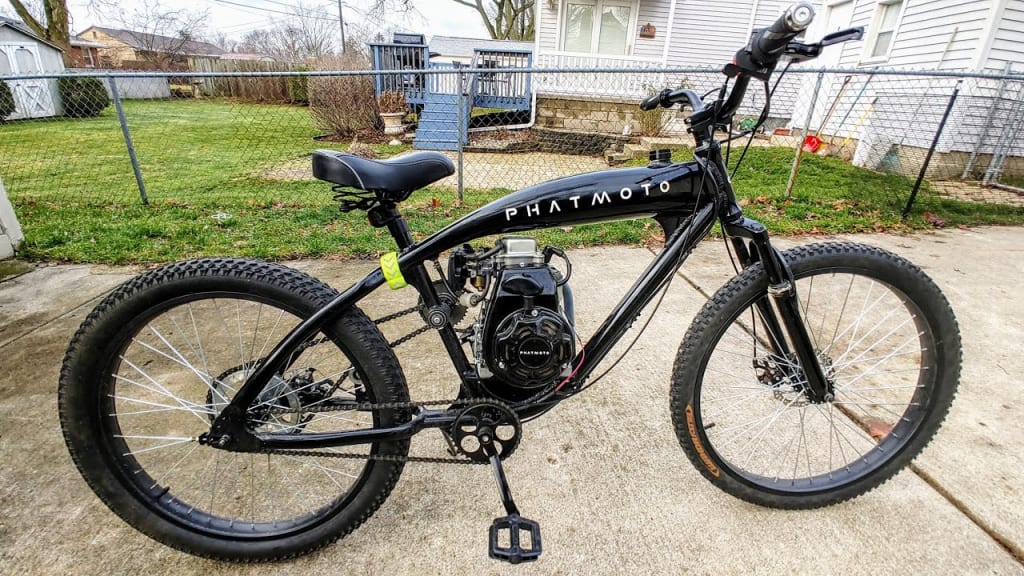 Bicycles with gas motors are an increasingly popular way to get around. They offer the freedom of biking, combined with the added convenience and speed of a motorized vehicle. The best part is that they don't require any fuel other than what you can carry on board and they're much easier to maintain than a car or motorcycle. Additionally, due to their small size and lightweight, they can fit in smaller spaces and navigate narrow roads more easily than larger vehicles.
These bikes have gasoline engines attached to them to provide extra power for climbing hills or traveling long distances. The engines range from small, two-stroke models all the way up to larger four-stroke models that can reach speeds up to 100 mph (25 km/h). Gas motors for bikes come in a variety of styles ranging from standard bicycle frames to more specialized designs such as beach cruisers and mountain bikes. With their easy operation, low cost, and environmental friendliness they are becoming increasingly popular among commuters and recreational riders alike.
1. Price: The cost of a bicycle with a gas motor can vary widely, depending on the type and quality of the bike. Make sure you factor in all associated costs, such as fuel and maintenance, before making your purchase.
2. Motor size: Larger motors tend to be more powerful but also heavier and harder to maneuver. On the flip side, smaller motors are lighter but may not have enough power for tougher terrain. Consider what type of terrain you'll be riding on most often when choosing your motor size.
3. Battery life: Bicycles with gas motors typically require a battery for ignition and operation, so make sure it has a long-lasting charge or is able to easily be switched out.
4. Maintenance: Gas motors for bikes require regular maintenance and upkeep to keep them running properly. Consider how much time you'll be willing to devote to caring for your bike before making a purchase.
5. Safety features: Make sure the bicycle you choose is outfitted with safety features appropriate for your intended terrain, such as reflectors, a bell or horn, and brakes that work well in wet conditions.
6. Comfort: Riding a gas-powered bike can be bumpier than riding an electric one, so make sure you could handle the vibration comfortably before committing to a purchase.
7. Accessories: Many bicycles come with add-ons that can enhance your riding experience further, such as lights, seat bags, and mudguards. Consider what type of accessories you'll need to make your ride the most enjoyable.
8. Warranty: Read through the manufacturer's warranty information carefully before making a purchase. Make sure you understand exactly what is covered and for how long so that you can protect yourself in case something goes wrong with your bike down the line.
Gas Motors For Bicycles - Fuel Efficiency and Convenience
Bicycles with gas motors have become an increasingly popular form of bicycle propulsion due to their convenience, fuel efficiency, and cost savings. These motorized additions can provide riders with an alternative method to power their bikes when faced with long distances or difficult terrain.
The fuel efficiency of gas motors for bicycles can vary depending on the type and size of the engine used. However, in general, they are more fuel-efficient than traditional gasoline engines due to their higher compression ratios and lighter weight components. Furthermore, due to their low operating costs and reduced emissions compared to other forms of motorized transportation, they are becoming increasingly attractive options for everyday commuting or leisure riding.
Buy Gas Motors For Bicycles At Phatmoto
Phatmoto is a great place to shop for gas motors for bicycles. They offer reliable, quality motors that are perfect for any type of bike. Whether you're looking to upgrade your ride with a bit of extra power or build a motorized bicycle from scratch, Phatmoto has you covered with their selection of 4-stroke and 2-stroke engines. Their products come with easy-to-follow instructions and all the necessary hardware required for installation, so there's no need to worry about being an expert mechanic. With Phatmoto's help, you can have your dream motorized bike up and running in no time! Stop by today and check out what they have to offer!
Reader insights
Be the first to share your insights about this piece.
Add your insights