Environmental Problems I Run Into While Gardening
Noticing Them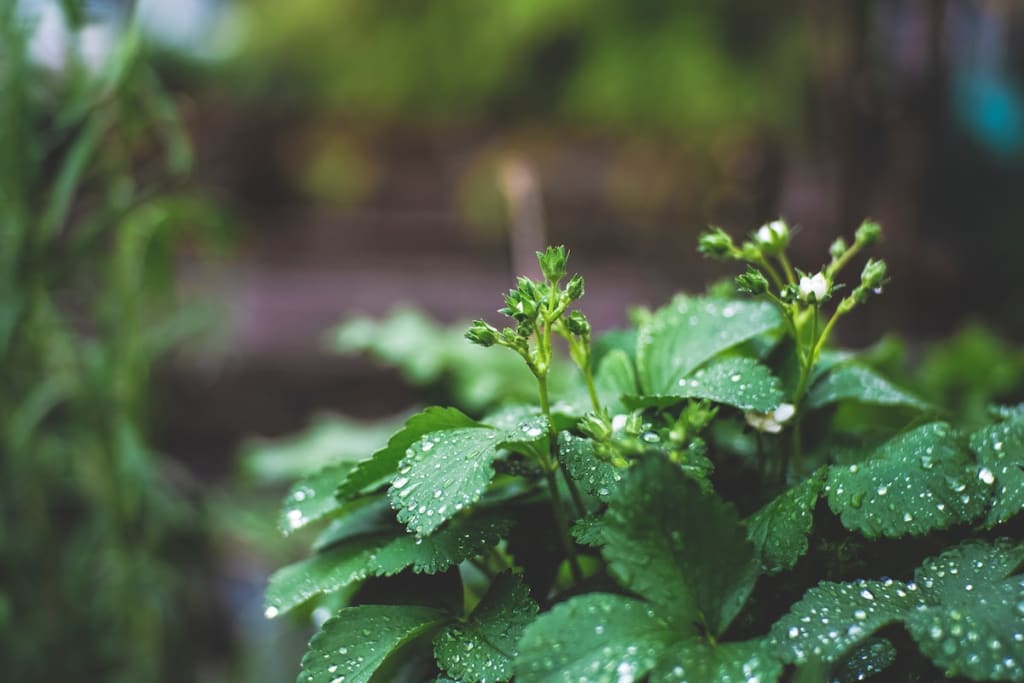 My phone's camera is broken or something so I can't send pictures but I can describe it, as my zucchini is very tall. My tomato plant is surviving somehow, two of them. The small one is growing straight now as it was bending to the left while my beefsteak tomato is growing tall. I'm seeing that the hot weather and rain is useful but the heat sooner or later might fry my plants. I need to grow them in a mini greenhouse in order to make sure they survive winter. I have seen some greenhouses on eBay and Amazon.
Sudden fits of cold weather can mess up my plants just a little bit, because the zucchini died from that, the original zucchini I used to have. There were two plants, one growing now is a fluke no doubt, but it is growing ten times faster than usual because of the heat. My big beefsteak tomato plant is growing like crazy also, the heat is good for them, really, because my yard is nothing but full sunlight. The garden is eventually going to look different compared to the way it looks now.
The way it looks now, is that it is functioning with one table, and one open plastic container garden, I want to get more plastic containers, as my black ones are pretty beat up from the elements. I want more plastic containers so I can try growing my herb garden, which I'm going to build in order to teach myself herbal studies. I envision white picnic tables I buy from eBay in my yard, along with a drip irrigation system I'm going to set up for the roses. Yes, my yard is a bit of a mess right now. I'm trying to clean it up as best I can, give or take the circumstances. The weather patterns we are having are sometimes helpful, sometimes weird. It really depends on how hot it is outside.
So it will take extra income to get from point A to point B. I have to draw pictures of my garden, which is on my 2020 business plan list. It is going to be part vegetable garden, part medicinal herbs garden, part cooking herbs garden, and part witchcraft protection herbs garden. I used to dream of making my own essential oil, but that takes work. And I'm sticking with herbal preparations for now, which is beyond the scope of this article. I'm doing my best to water my plants give or take, because they require daily watering save on really high heat days when I don't venture outside at all.
But anyway, I want to go so far with the vegetable garden to try corn. Yes, corn, I want to see about inventing ways of gardening in small spaces. Corn can grow in full sunlight like I get in my garden without umbrellas and tables in it. You see, I want to set up a product I'm selling on Amazon. We writers also live off of royalties just like a businessperson would if they have a viable product like this. At least I know that some of my other business ideas might work. I know to toss those that do not work, such as a website specializing in book editing that I wanted to start, hiring freelancers, and such.
I have many ideas, and many irons in the fire. It is simply what is the life of an entrepreneur, future employers take it or leave it. I get many rejection emails. I'm trying to find a job here, and things in the United States are worse right now European relatives and South American relatives. I'm trying to make sure that I keep my head together throughout these trying and challenging times. I have invention ideas that are going to eventually work out, maybe, if I research them enough. You do know I need seed money for this, family? Not that anybody reads my writing on any Internet medium, save Facebook under Your story. So anyway, I'm just trying to navigate my way through low income and lockdown.
About the Creator
I have a B.A. in creative writing from San Francisco State. Can people please donate? I'm very low-income. I need to start an escape the Ferengi plan.
Reader insights
Be the first to share your insights about this piece.
Add your insights