Check Me Out @instagram
5 Products That Instagram Convinced Me To Buy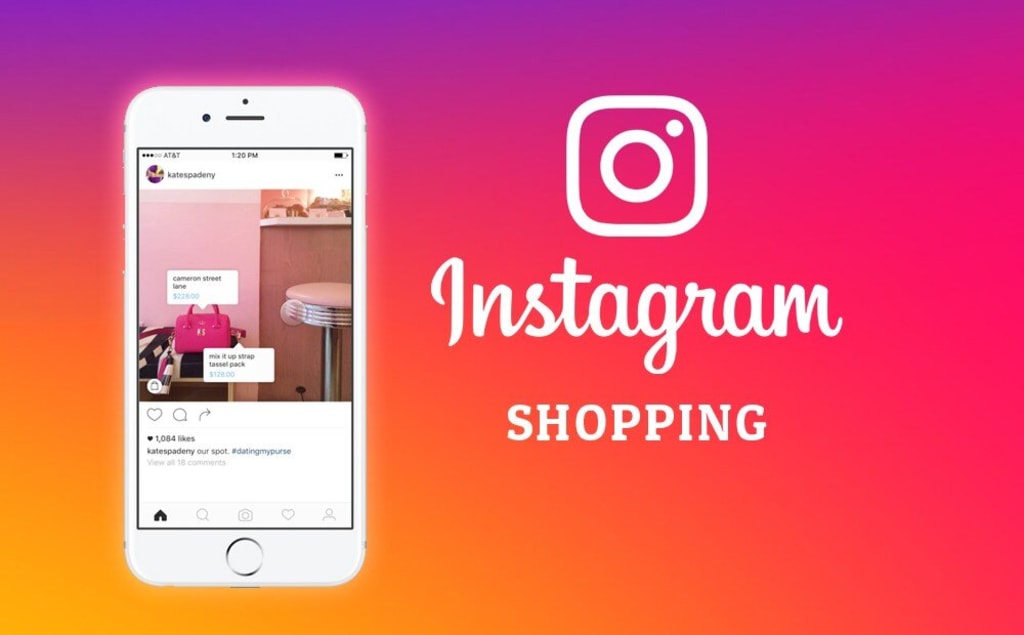 Social Ape Marketing
Despite being a linguistic enthusiast, my favorite social media platform is Instagram, with its cardinal images and bite size captions. So it's no surprise that I have spent enough time on Instagram to be "plagued" or "graced" (I'll let you decide) with many advertisements.
I choose to ignore 99.9% of these ads, because I practice intentional buying, which for me means answering "yes" to three important questions.
Do I need this product? If so,

what need does it meet

?

Is this product an investment

? If so, does the lifespan or benefit of the product breakeven with the cost?

Do I need this product now

? This question is important, because sometimes a product will fit the criteria for question one and two, but I already own a similar product or I am thinking of a future need that may not come to fruition.
Here are the 5 products that Instagram convinced me to buy.
1. Rothy's
Rothy's, known for being made from recycled plastic water bottles, was my first social media inspired purchase. After viewing multiple ads on Instagram, I was curious if they were as comfortable, durable, and as cute as the ads claimed.
To find out firsthand, I bought a pair of black, pointed flats fittingly named "The Point".
Are they comfy? Rothy's are the most comfortable flat that I have ever worn. Every shoe is made using their specialized 3D-knitting technology eliminating waste and uncomfortable seams. They fit like a glove, encapsulating the shape of your foot without the uncomfortable wear-in period.
Are they durable? Black flats are a staple in my closet, but I could not find a pair that would last. As soon as I broke a pair of flats in and the blisters on my heels healed, they would fall apart and I would find myself shopping for a new pair again. I tried different materials, but nothing seemed to last. Leather flats would scuff, pleather disintegrated, and plastic was uncomfortable.
Rothy's are not only durable, but the entire shoe is machine washable. I tested this claim and they didn't just hold-up through the washer, they looked like new again.
Speaking of looks, are they cute? Close-up the shoe's material reminds me of little sweaters for my feet. However, few people (including myself) typically have their face that close to my feet. And who doesn't want little sweaters for their feet?
Jokes aside, I have seen them on other women and they always look great. I am partial to "The Point", because I prefer a pointed toe, but all Rothy's shoes look great and can be dressed up or down without compromising on comfort.
How much do they cost? Women's shoes range from $125 to $185 depending on the style.
Anything else I should know? Rothy's expanded their product line to include kid's shoes, bags, and face masks.
Check out these super fun, bright masks with a matching pouch that you can clip onto your purse, backpack or duffel bag.
Recommend? Definitely!
Use the link below to visit Rothy's and receive $20 off your first order.
2. Sheertex
I have a love-hate relationship with hosiery. Most of the places where I worked, bare legs are viewed as unprofessional. I often dissent against this antiquated (and sexist, in my opinion) idea by going bare legged on warm days. But on colder days, hosiery provides a slight reprieve.
My two main complaints are how uncomfortable they are and how easily they rip. I often rip them before they even reach my thighs and I hate when they bunch or feel tight around my stomach.
Due to the constant ripping, I spend a lot of money on hosiery. I did the math and if I wore a new pair every day to work, I would spend approximately $160 a month or almost $2,000 a year.
Sheertex popped up on my Instagram and I was desperate to find a solution to this dilemma—even at $99.00 a pair. Theoretically, they only had to last a month to be more cost efficient. I ordered the nude sheer tights and waited for their arrival.
They arrived rolled in a cylinder with cute stickers and a piece of hosiery to "attempt to tear". The marketing was on par and I liked the minimal packaging.
But there were a few problems right away.
First, the nude was too opaque. It did not look natural on me.
Second, the elastic waist which should have smoothed my stomach, instead bunched and awkwardly showed through my clothes.
And third, the fit was not right. The waist was too loose, causing the crotch to ride down, and I constantly had to readjust. I checked the website and confirmed that this was the appropriate size based on my height.
Despite these concerns, I was determined to give them my best effort and wore them to work. During my second week, as I was pulling them on, my thumb tore a hole in them. I was disappointed and threw them in the trash.
Cost: Tights starting at $59 a pair.
Recommend? Not a fan of this product.
Interested in trying Sheertex for yourself? Use the link below to get $10 off your first order of $50 or more or join Sheertex's e-mail list for 10% off.
3.The Shift by Komuso Design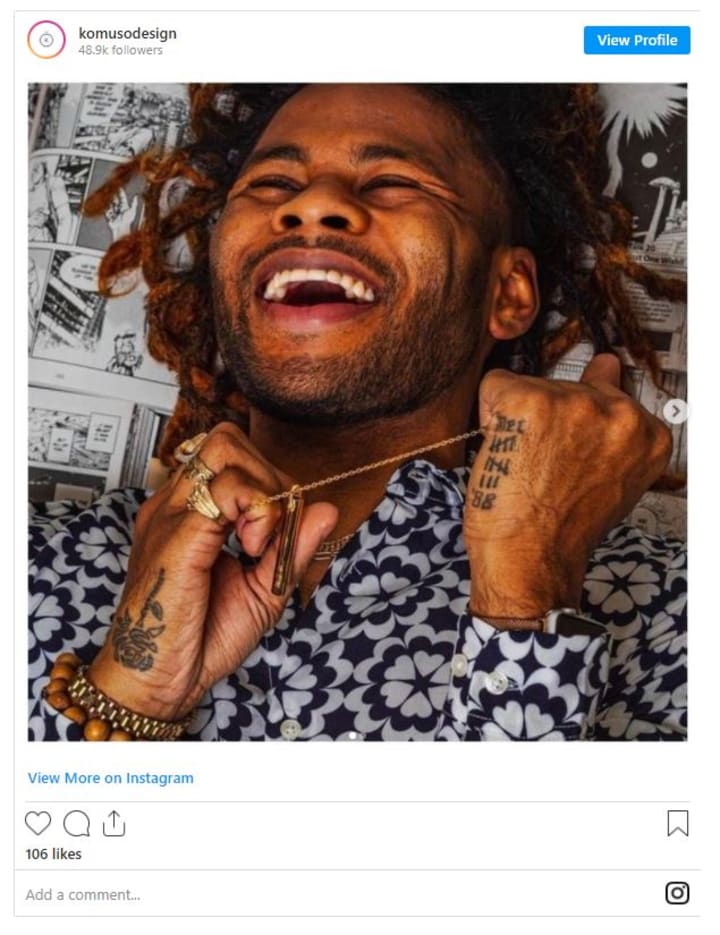 I knew I wanted The Shift as soon as I first saw it advertised on Instagram. I was intrigued by its sleek, aesthetic design, purposefully made to slow down your breathing, reduce stress, and increase calmness. But did I really need a "necklace" to remind me to breathe?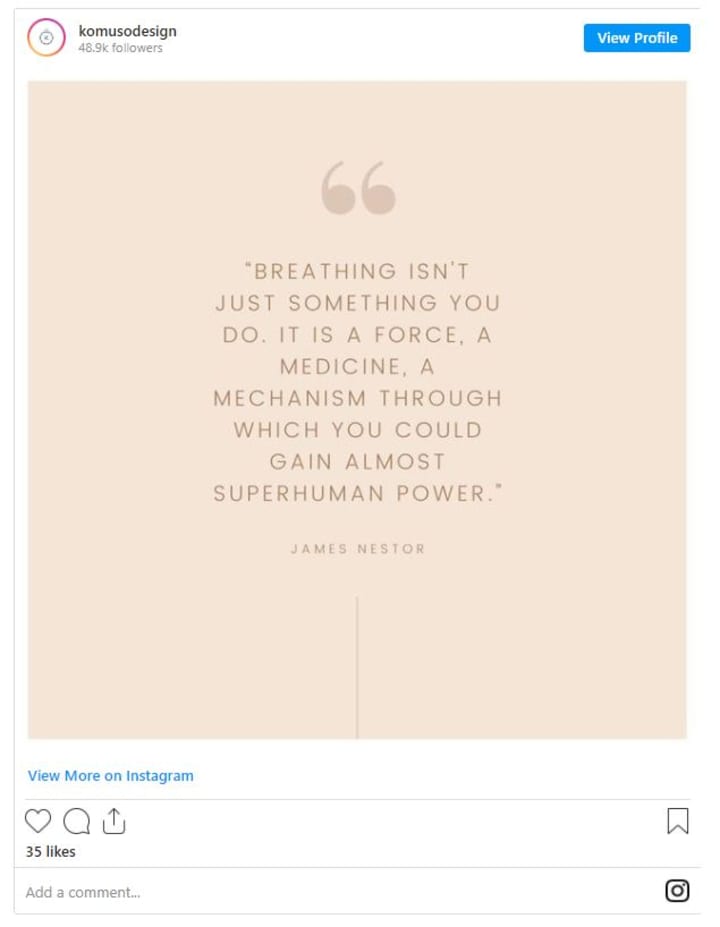 Take a deep breath. I first learned about the importance of deep breathing in a yoga class and quickly started practicing it to slow my heartbeat and decrease my blood pressure during stressful situations. I noticed a real change not only in my physical state, but also my mental state when I took the time to breathe properly.
After a few months and a lot of Instagram ads, I decided to purchase The Shift, convincing myself that worst case scenario, I'd have a cool necklace. Then I anxiously waited for my Shift to arrive in the mail.
It came packaged inside a small box with a tiny pouch and a "how to" card. Elated with the feel of the little box and soft pouch, I pulled out my golden Shift for the first time and quickly pressed it to my lips.
Inhale, exhale.
I spent the remainder of the day and the next week obsessed with this tiny treasure dangling from my neck.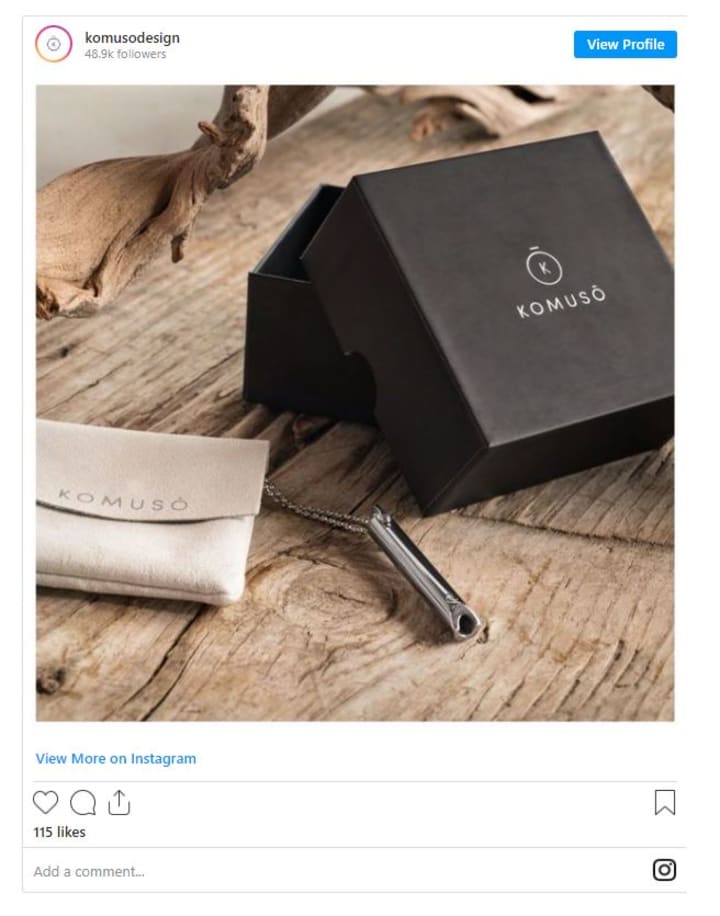 There are not many physical objects that bring me joy. But The Shift brought me more than that, it brought healing for my mind and body. If I am being honest, it became a crutch for a short period of time. A replacement for habits that are much worse.
But then something changed, I started reaching for my Shift and when it was not there, I realized that I needed to breathe. It became a constant reminder to "just breathe".
It is not just a whistle or a necklace . It works. And it's conveniently around my neck, always reminding me to breath deeply often.
Cost: $85-$135
Recommend? Definitely! Best $100 that I spent.
Ready to make a shift? Click here to start your shift to better health.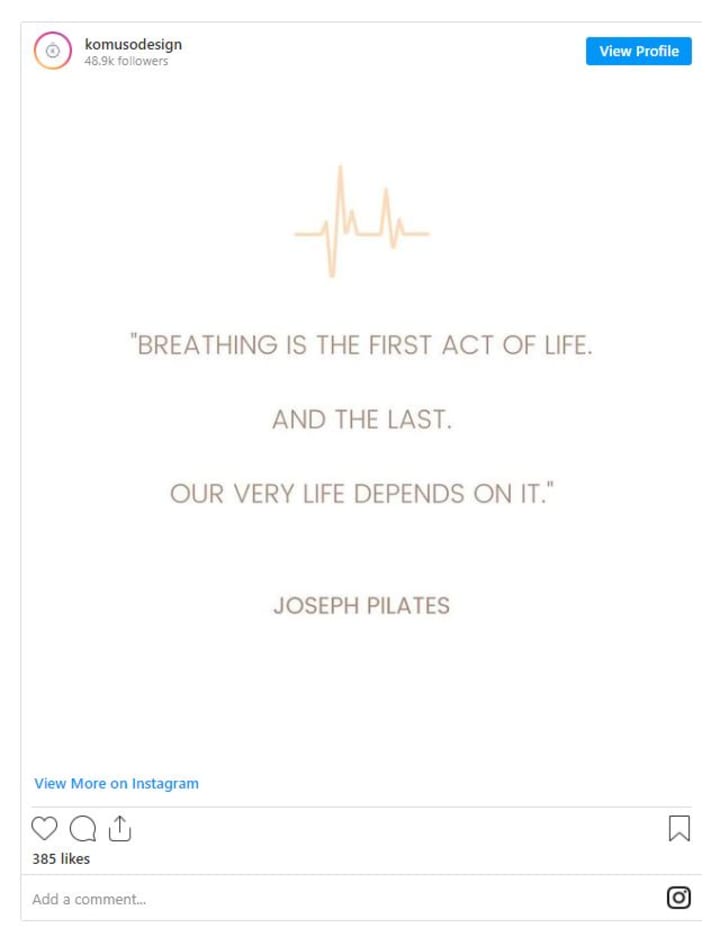 4. Daily Harvest Smoothies
Real, whole fruits and vegetables at your doorstep and ready within minutes.
I grew up eating a mostly raw, organic diet, and as a result love fresh fruits and vegetables. But I often struggle with "adulting" and finding the time to eat healthy. I watched the Instagram ad a few dozen times where a woman makes a smoothie in less than 5 minutes, before I decided to try Daily Harvest.
What I found was that I didn't like most of the "best-sellers", but through trial and error, I found a few flavors that I loved. I now start every morning with a fresh smoothie that takes less than 5 minutes to make.
My Favorite: Dragon Fruit + Lychee.
Daily Harvest Says It Tastes Like: Fresh Strawberry Sorbet (Yes!)
My Least Favorite: Mandarin + Carrot
Daily Harvest Says it Tastes Like: Citrus-y Elixir (I think it tastes like a bitter shot of turmeric).
So what's the damage? Smoothies start at $7.99, but vary based upon quantity.
You want more? Harvest Daily also offers flatbreads, bowls, soups, lattes and healthy dessert alternatives. Click here for more details.
Recommend? Yes, but I'd recommend trying different flavors to find the ones that you like best.
Are you hungry yet? Use the link below to take $25 off your first order.
5. Vocal+ Membership
I stumbled upon Vocal as you probably guessed by now, from an Instagram ad. I started with the promotional $4.99/month for three months. I figured I could spend $15 to see if it was worth it and then cancel. I started my trial Vocal+ membership on January 3rd, 2021.
Fast forward, 3 months later, not only have I continued my membership, but I consider myself a part of the community and company that supports a diverse group of creators.
Here are the top 3 things that I like about Vocal:
Support
When I have a question, whether it is about my story or my subscription, a real person answers with a thoughtful response and solution.
When my story, The Demon and Angel Raging Inside of Me was not published to the In the Stars challenge in error, Vocal apologized for the error and went above and beyond to prove that they meant it, by depositing a $20 bonus in my wallet.
Community
I love the Vocal+ community. I appreciate the articles about how to improve, how to earn more views, and how Vocal members have created outside resources (Facebook groups, etc.) to connect and promote further feedback.
Sara Rose celebrated her first win by sharing tips with the Vocal community in How I Won $1,000 in My First Vocal Fiction Challenge.
The winner of 7 challenges and one of my favorite creators, Katherine Milewski shared her secrets to success in How I've Earned Over $4,000 from Vocal Challenges.
It's not just about winning here, it's about creating success and sharing it.
Challenges
I love the Vocal challenges. They motivate and offer opportunities to learn and write about topics that I would not typically delve into on my own.
I like that Vocal gives back to its creators and members by offering these challenges. They have furthered this investment by adding bonuses for liking stories, top stories, and published story milestones.
When my story How Groupthink and FOMO Influenced GameStop was published as a top story, I received a $5 top story bonus and an additional $5 bonus when Vocal shared it on Facebook and Twitter. These bonuses aren't going to pay the mortgage, but they are a token of encouragement and support.
Cost: $9.99/month
In addition to support, community, and challenges, becoming a Vocal+ member offers higher earnings per read, lower processing fees, lower minimum balance withdrawals, Vocal+ badge, and exclusive challenges. Further, Vocal will be releasing new benefits such as following creators, bookmarking your favorite stories, and customizing your creator page (Vocal+ only) soon.
Check out the full benefits of being a Vocal+ member below.
While not every Instagram inspired product led to a positive experience, 4/5 is not bad. Further, my top three investments: The Shift, Daily Harvest and Vocal have all had a positive impact on both my body and mind.
Now it's your turn. Let me know which of these Instagram products that you have tried and like best @catchafrisbie.