Alternative Lifestyles Where You Don't Have to Pay Rent
The Legal Way
When I was fresh out of university with my Communications degree, I was eager to get into the 'real' world and start building my career. I began my first job doing marketing for a development company located in a small bustling tourist town. After working there for nearly two years, I found that I had little to show for it.
I thought that I worked hard enough to get myself to a place where I didn't need to rely on a roommate to make ends meet. But this simply was not the case. I was making what I would consider decent money, didn't have any slippery shopping addictions, and was frugal at the grocery store.
I already worked nine hour days and wasn't about to give up my two day weekend. I still wanted a life! And I was not about to venture down the roommate adventure again. So what was I to do? After renting for over a decade, I finally had enough and looked to alternative options.
And now with the rising costs of inflation rearing its ugly head, and salaries not necessarily reflecting those changes, people are looking for creative ways to make ends meet. So here is how I escaped the rental rat race.
#1 Boondocking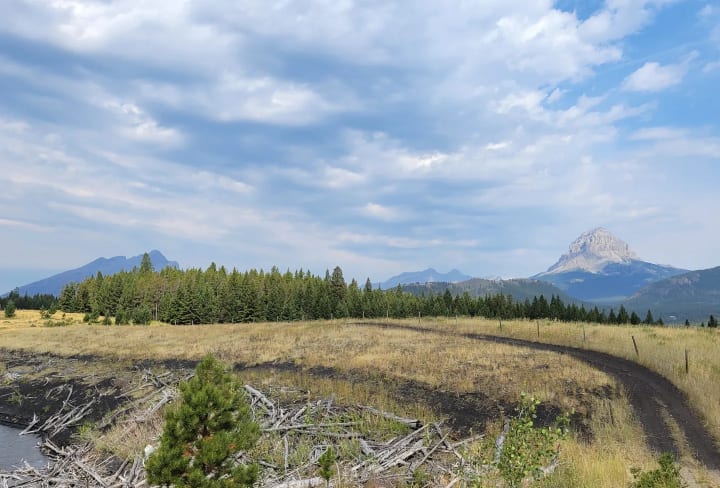 Boondocking is when one takes use of public or crown land by camping out on it for free. In Canada there are rules stating that you must move to a new spot every 2 weeks.
I have a campervan RV that is outfitted with a toilet, a very small, cramped shower, a 3 stove gas range, an oven, fridge, kitchen table, bed, and plenty of cabinets providing storage space. For full transparency, I did have to take out a small loan to buy my van, but I still considered this better than sinking thousands more into rent. I also had to add solar panels to my unit so I could have power without plugging in.
Some people boondock in luxury with top of the line RVs that are bigger than some apartments I've lived in. Some people simply use a tent. Affordability and what you need to feel comfortable is essential to consider in order to be able to do this long-term.
There is a plethora of apps available that help you find free camping in your area. iOverlander is great in North America, while park4night is better suited to the UK.
#VanLife also falls under this category. However, places to park within the confines of residential roads, trailheads, and within city boundaries are becoming fewer and far between due to the disdain of taxpayers. I have found that where once I was able to park without issue, I come back a year later and see signs saying no overnight parking.
Wi-Fi can be a challenge. I used a portable Wi-Fi router from Rogers and this worked great, however, I think just increasing your gigs on your phone and hot spotting can do the trick.
The Pros
• Great for those who love nature and adventurous lifestyles. I never get tired of the scenes I see out my window and I often marvel at how primo the real estate I camp out on is.
• Potable water is usually free at sani-dumps (one less bill!)
• No rules on pet ownership.
The Cons
• Not always viable in winter and depends on if you have insulation or heating in your unit.
• Not everyone is cut out for rustic living. You give up certain creature comforts when you live this way, such as plumbing that doesn't require being emptied.
• Solar panels don't work well in every region. Make sure you have enough sunlight in your area or the appropriate set-up for your location.
• Gas has gone up in cost
I realize the cons list here is a bit lengthy. However, I cannot express enough how big of a pro it is to wake up in nature every day.
For those who want a little more stability, there are options of RV parks where services and hookups are available. However, RV park fees can be as costly as rent. Although I have seen some whose full service costs are as low as $300 a month.
#2 House sitting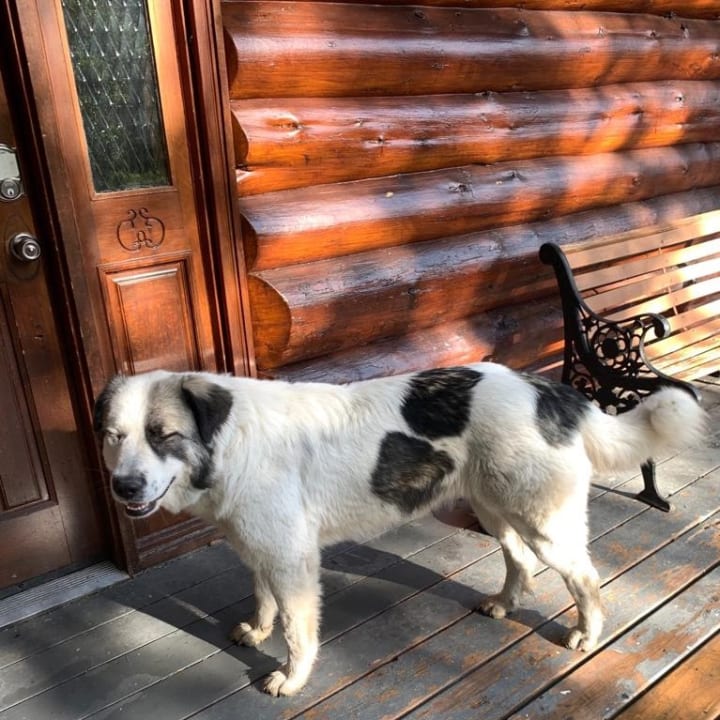 This is a lovely way to not only travel but to live rent free. There are a few websites available that help bring those going away who need their house and pets tended to with people available to take care of their home. Each website requires a fee to be paid to use their services, however, the cost is minimal in relation to what you would be spending on rent or a short-term rental. I use housesitterscanada.com and the yearly fee was only $60.
I've seen anything from apartments, homes in the suburbs, right up to farms with a menagerie of animals and lawns that need care. Some even allow you to bring your own pet, however, those are less frequently available.
House sitting lengths can vary from short-term to long-term, with opportunities to stay at homes for the same amount of time as an average rental lease agreement.
The Pros
• Some homes are stunning and worthy of a nightly Air BnB price tag.
• Having animals to take care of is a rewarding experience and owners are usually very grateful to have someone home with them.
• You get to experience different ways to live, such as country living, town living, and travel to locations you might not have experienced otherwise and find hidden gems off the beaten path.
• Includes free utilities
The Cons
• Not all homes are kept up to certain cleanliness standards, as ideals on tidiness vary from person to person.
• Not all animals will be trained properly and could be more of a hassle than a friendly companion.
Conclusion
As a single woman with a remote job, I realize I am privileged to have the freedom to live in alternative ways and jump out of the rent trap. These options are not realistic for everyone; however, I have seen families with small children indulge in boondocking before their kids reach school age.
Having remote work also makes living this way much more accessible, although it is not necessary depending on your location.
I hope this can help anyone out there who might be feeling disillusioned with the status quo and looking for a different way to live. It can come with a drastic lifestyle change, but I personally have not looked back. I got rid of all my furniture and downsized my wardrobe. It feels like a weight being lifted off your shoulders.
After all, the things you own, come to own you.
If any readers are interested in an article about how to obtain a remote job, subscribe and comment below and I will deliver!
IG @kendra.marya
how to
About the author
Campervan living Canadian with a penchant for psychological thrills and cats.
B.A. Communication & Philosophy
Reader insights
Be the first to share your insights about this piece.
Add your insights