5 Tips for Storing Your Vape Mod
Why It's Important to Store Your Vape Mod Carefully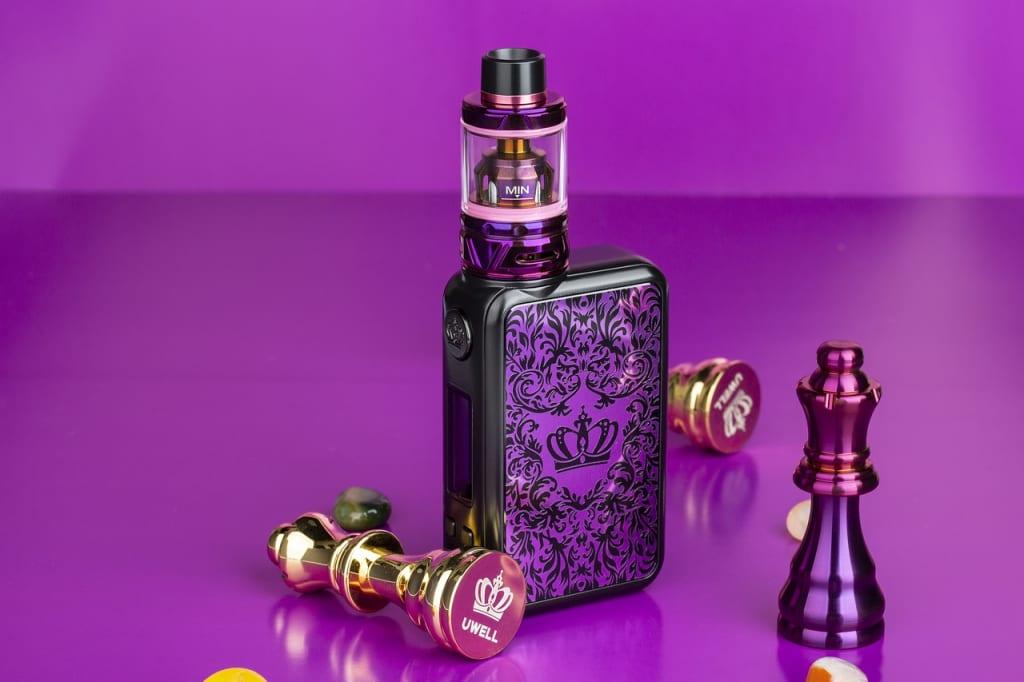 Vaping is often used as an alternative to smoking cigarettes. It's proven to be an effective way to alleviate addiction to nicotine. As there are qualitatively and quantitatively fewer harmful substances in a vape than in tobacco smoke, it's generally regarded as a much safer choice.
But, whether you turned to vaping because you want to quit smoking, or you vape for vape's sake, if you want to enjoy your sessions without interruptions truly, you need to pay attention to your vape mod.
You need to maintain and store it properly, so let's see how you can do that.
Why It's Important to Store Your Vape Mod Carefully
Vaping requires a hefty initial investment. E-liquids, vape mods, coils, they all cost money. And while e-liquids and coils are a recurring investment, if you get a good vape mod, you won't need to buy another one any time soon.
And if you want to get the best bang for your buck with a vape mod, you need to keep it safe. That means maintaining and storing it properly.
Carefully storing your vape mod will ensure its longevity and efficacy. You'll encounter fewer problems during your vape sessions, you'll get a fresher e-liquid taste, and you'll save money on buying new vape mods more frequently than necessary.
So, invest in a high-quality vape mod. One from www.gosmokefree.co.uk can be an excellent choice, and store it correctly for the best results.
If you aren't sure how to store your vape mod, check out the following tips that will help you keep your mod nice and safe.
Tip 1# Clean Your Vape Mod Before You Put It Away!
Frequently cleaning your vape mod is crucial regardless of how and where you store it. A clean mod will last longer.
Even if you don't care about the longevity of your mods and don't mind wasting money on new mods every other month, you'll still want to consider cleaning it every once in a while.
Even the highest quality e-liquids quickly gunk up your device and damage your coils. All this dirt drastically affects the taste of your next hit and even the produced vape density.
Frequently cleaning your device is relatively easy, and sometimes all you need to do is disassemble it and rinse it under warm water. However, if your device is all clogged up, and you leave it somewhere, it will be much more difficult to clean it. So, to save yourself future trouble, make sure that your device is spotless before storing it.
Tip 2# Empty the Vape Tank
So, perhaps you've just cleaned your device and filled it up for a short vape sesh. You've taken just a few hits, and you now want to put away your device. Don't.
Even a few drops of e-liquid in the tank can cause problems once you store your device. Primarily, there's a risk that the e-liquid will spill everywhere and leave sticky residue all over your drawer.
Secondly, if you leave the e-liquid in, it will likely separate. E-liquids are created from a mix of different flavor molecules and additives, all with different densities. If you leave the e-liquid in the tank, the heavier molecules will go to the bottom while the lighter ones will flow up to the top.
Once you turn on the vaping device for your next sesh, you'll experience a completely different flavor that is likely to leave a bad taste in your mouth.
To avoid this, just empty the tank and rinse it a little before storing it.
Tip 3# Store the Vape Mod Upright
In case you prefer to keep the vape tank full when you store your device, keep it upright. Otherwise, you risk damaging your device and having it leak all over the place.
Make sure that all your vaping equipment is stored away from extreme temperatures and away from direct sunlight.
Tip 4# Keep Your Vaporizer in a Case!
Keeping your vaporizer in a case is the best thing you can do to keep it in good condition. The case will protect the device from damage in case you drop it or even sit on it, and it will make sure that no dust or other particles fall all over the mouthpiece and make it all gross.
The case will be useful for taking your vape mod with you when you travel or when you're on the go, so it's a good idea to invest in one anyway.
Tip 5# Don't Drain the Battery Before Storing!
While it might seem like the safest choice, you still don't want to drain your vape mod's batteries before storing the device. Keeping some charge will allow the batteries to keep the protection circuit alive and to discharge slowly over time without dying.
If you're worried about your vape mod turning on while it's stored, remove the batteries from it, and you'll be okay.
The Bottom Line
The better you take care of your vape mod, the better your vaping experience will be. Properly storing and maintaining your device will provide you with a nice, fresh hit every single time, and it will ensure that you don't have to invest in new mods too frequently.
Reader insights
Be the first to share your insights about this piece.
Add your insights