The 7 Best Things to Do in Paris—2020
Tourism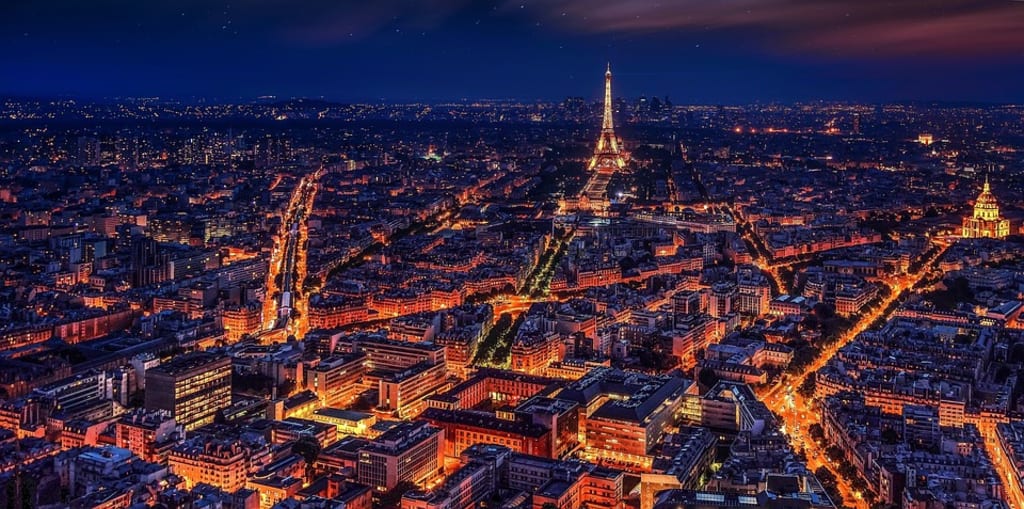 Tourism is the backbone of Paris. Many people visit the city each year. In 2018 alone, there were 17.95 million international visitors in Paris, making it the third most visited city in the world. What could these visitors be interested in?
You are about to discover some of the most exciting activities you can do in Paris. While planning your 2020 trip to Europe, ensure that you have Paris on your destination list to explore, learn, and have fun. We have made the work easier for you. Read on to learn the best places to visit and things to do with your time while in Paris.
These are the seven best activities that will interest you on your vacation to France.
1. Louvre Museum
The museum is an art gallery consisting of historical items across many ages. This site is suitable for a family excursion where your children can learn a few concepts before you complete your tour. The museum is really big, and you cannot see all the places and articles in a few weeks. You should plan and have some designated points to visit.
Louvre Museum is located on 99 rue de Rivoli, Paris, 75001. It is open from Wednesday to Monday from 9 AM to 6 PM. However, on Wednesday and Friday, the operation runs until 9:45 PM. The visit duration in Louvre Museum is suggestively for less than one hour.
2. Eiffel Tower
You cannot mention Paris and ignore the Eiffel Tower. This is the most recognizable landmark in the city—or should I say the country? For 2020 first-time visitors to Paris, Eiffel Tower is a must-see place, and you need to mark it on your carte du monde à gratter as soon as now.
Constructed in 1887, the tip of the tower stands 324m high. Each year, more than seven million people visit the place. There are many restaurants and shops at the tower, and they all come in variety and budget. You also get to enjoy the spectacular view of the city below. It is located on Champ de Mars, 75007 Paris.
3. Go on a Food Tour
The best way to experience life in Paris is by eating. And, by the way, who does not like to eat? You can sample food in its variety and taste using a food tour service. With the help of a food tour guide, you get to see and taste various food types in the best foodie places within Paris.
There are many food tour centres you may be interested in. Make your plans earlier and contact the food tour agencies to inquire about the prices and time you need for the complete tour.
4. Visit the Wall of Love
Do you want to read a new language in Paris? Then you need to visit this incredible 40 sq. meters wall shouting "I love you" in various languages. Located in Square Jehan Rictus, 75018 Paris, Le Mur des Je T'aime is a free-to-visit destination, and you can spend a few minutes or hours reading "I love you" in more than 250 languages.
5. Go on a Hiking Trip
Hiking is a great way to explore nature. It also allows us to enjoy the clean air away from the noisy city centers. Apart from improving your mood, taking a hiking trip in Paris would also make your general health much better.
Various hiking destinations are close to Paris city center—with the proximity of about one and a half hours. You can backpack and enjoy your snack while on the trails. Let your mind wander off and relieve itself from the worries you face within the city.
6. Visit Pere Lachaise
Are you afraid of the tombs? The Pere Lachaise Cemetery is among the top-visited cemetery destinations in the world. I know that visiting a cemetery may feel creepy or macabre for many people. But let us put the fears away.
Many people visit the places from across the world, and you can join them to marvel at the tombstones. Maybe, you can also mourn for the deceased—silently. You may as well take some selfies on the tombs.
7. Check Out Ile de la Cite
Notre-Dame Cathedral is one of the famous attractions in Paris, and it is located on the island Out Ile de la Cite—in the center of Paris. Initially, a muddy town surrounded by muddy rivers, this was the main settlement of the Parisi—the first tribes in the city.
The island is one of the two remaining islands within Paris. The other island is Ile St-Louis. You can choose to visit any or both of them while in Paris. There will be no need to visit the beaches to see an island.
Summing Up
Paris is a wonderful city, among the most preferred cities around the world. When planning to visit Europe, Paris should come first in your bucket list. There are numerous activities you can accomplish in Paris. The limit is only in your imagination and curiosity.
Reader insights
Be the first to share your insights about this piece.
Add your insights