5 Different Ways To Try New Food by Ryan O'Sullivan of Georgetown
Georgetown's Ryan O'Sullivan explores various ways individuals can introduce new foods into their lives.
We keep the same recipes weekly, even though we may love to cook. This is because we're not sure what to try next or might be reluctant to try new cuisines or ingredients. Our tastes are influenced by various factors, such as genetics, exposure, and culture. Our DNA can often tell us what we like and don't like. For instance, if you have the OR6A2 gene, then cilantro might taste soapy. Those sensitive to spice or bitterness have more taste buds than the rest. These individuals are more likely to identify intense flavors.
The way we were raised may also influence our taste buds. For instance, if our parents did not introduce us to a wide variety of ingredients, we might not be willing to try unfamiliar foods.
Try out new ingredients and remember that there are many reasons why some people tend to stay in their comfort zone when it comes to cooking. Adding more variety to your food can help keep you engaged and improve your skills. It can also help you switch up your routine food creations with new ingredients, such as a seasoning blend.
1. Cooking At Home
You can also control the ingredients that go into a recipe by making modifications. For instance, if you're not a fan of heat, you can reduce the amount of spice used in a dish to make it more manageable.
Make sure your kids are involved in the kitchen, as studies in 2018 revealed that kids are more likely to eat food prepared by them. According to Rebecca Katz, the director of The Healing Kitchens Institute, there is no better way to prepare food than by taking the time to taste it thoroughly. This is because it allows you to make an informed decision regarding the ingredients.
2. Start Small and Slow
Introducing drastic changes to your diet can also prevent you from enjoying new food. Doing so can make it hard to determine what you want to eat and how you'll feel about the new food. Instead of stocking up on new spices or adding unfamiliar ingredients, try incorporating new ones slowly to your existing routine meals.
3. Curb The Sugar Intake
Overconsumption of sugar can also affect our taste buds. It makes it hard to resist the urge to eat more processed food and sweets, which are high in salt and sugar. Reducing your sugar intake can improve your palate's ability to recognize subtle flavors. This can help you avoid overeating and sweet cravings. The positive side of this is that as sugar consumption decreases, your sweet cravings will disappear.
4. Savor The Food
When it comes to improving your life, try mindful eating. This can help you avoid overeating and keep you focused on the healthy choices that you're making. Savoring meals can also help you better understand how different components come together in a dish. This will allow you to identify the most exciting aspects of the food that you're eating.
According to Paul Rozin, a psychology professor at the University of Pennsylvania, having a heightened sensory experience can also help you feel satisfied and fuller. He noted that this perception allows you to identify the food's true pleasure.
5. Try Different Cuisines
Try to try different cuisines from different regions around the world. For instance, instead of following a strict diet of Italian food every four nights, try making Korean for one evening. This will allow you to try new recipes and improve your skills. If you're unsure how a particular dish should taste, try looking for a local restaurant with a similar menu or watching authentic preparation tutorials on YouTube.
About the Author: Ryan O'Sullivan of Georgetown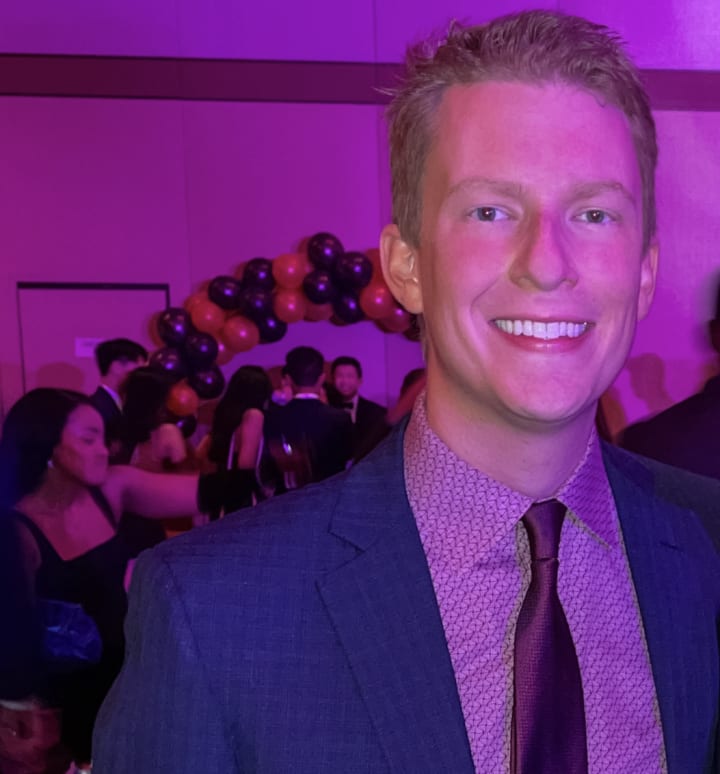 Ryan O'Sullivan is a student at Northwester University's Pritzker School of Law. He is a staff member for the school's Law Review. Ryan has been recognized for his academic achievements. One of his essays was selected for the Arlyn Miner Book Award, which is given to outstanding students in the field of persuasive writing.
About the Creator
Ryan O'Sullivan received his Bachelor of Science from Georgetown University, majoring in Global Studies while minoring in Mandarin Chinese. He is currently at Northwestern University as a Juris Doctorate candidate. Ryan also loves cooking.
Reader insights
Be the first to share your insights about this piece.
Add your insights