What Is Business Casual for Women?
The guide to everything business casual for women, from tops, pants, and dresses to purses, accessories, and makeup.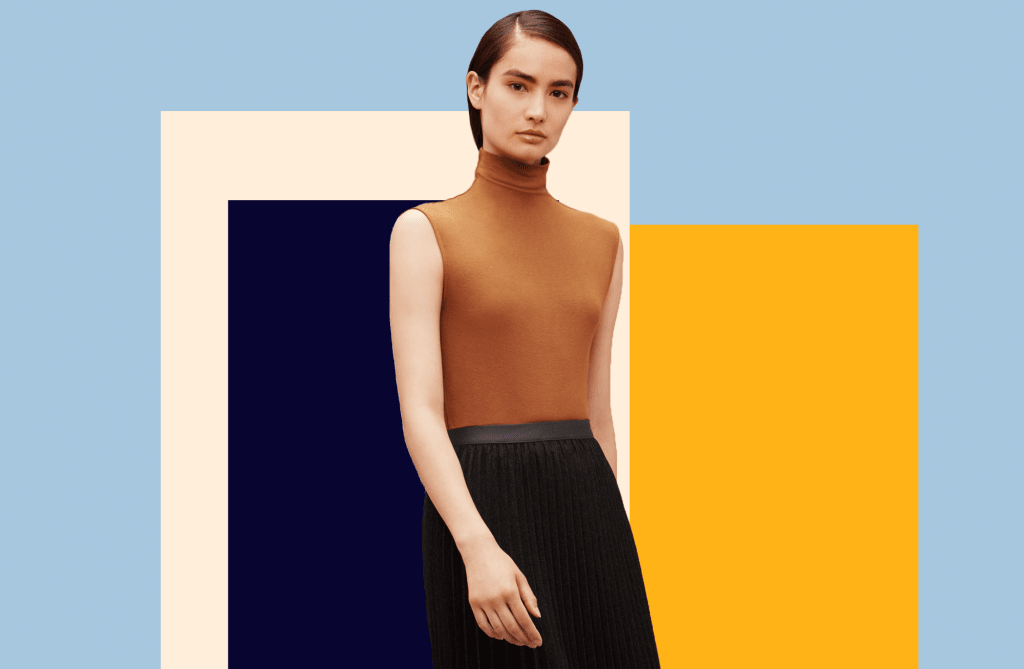 What is business casual for women? This question is often asked when it comes to trying to abide by the rules of this somewhat confusing dress code. With more freedom than you think, business casual attire has a lot of opportunity for styling.
We have narrowed down each aspect of dressing business casual to make things easier for you. Plus, we even included a suggestion for each garment, to give you an idea of how you should be looking by the end of your shopping spree. Let's dress to impress.
Business Casual for Women: Pants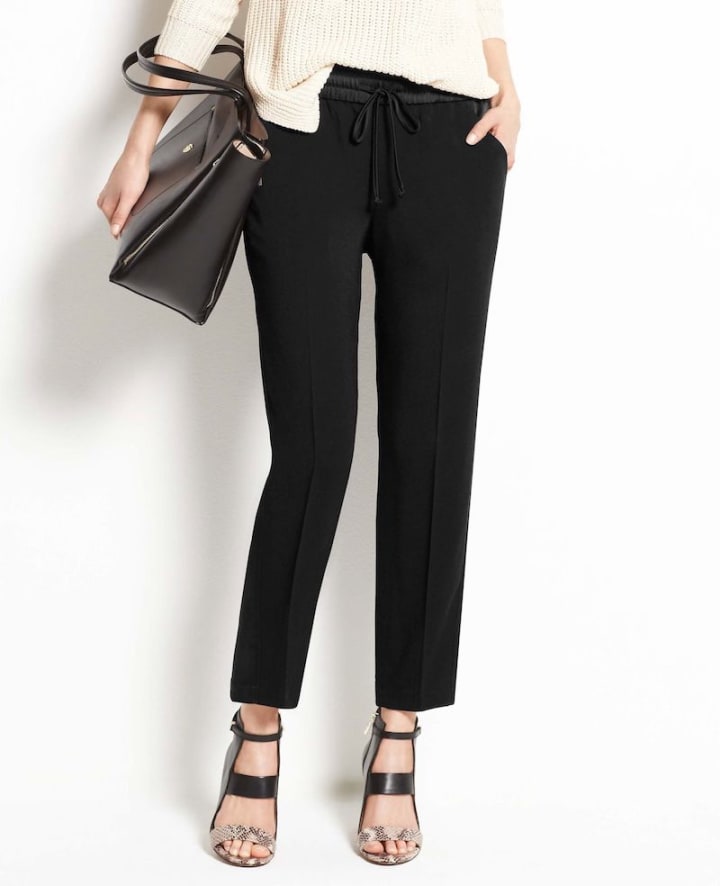 Let's start off with something easy. To start building our business casual outfit, a great pair of classic dress pants are a must. A pair of trousers with a medium waistband to show off a bit of your figure are key to creating a simple yet classy outfit.
For example, these straight-leg trousers by Lee Platinum Madelyn are perfect. If a higher waistline isn't your thing, feel free to invest in a pair that have a more comfortable and thin band, to avoid any unflattering positioning. Plus, there are always options that are more of a narrow fit, as well as a more flared leg. Any of these styles are suitable, and the choice is up to your preference.
Business Casual for Women: Tops
Finding the right blouse to suit your dress code as well as your own personal style can seem a bit hard. Because you have the freedom of not being required to wear a full business suit, the options for tops are where you should explore creativity. This goes for prints, plaids, colors, and styles.
However, if you want to keep it safe on a business casual interview, a simple white button-up will always look sleek. Lauren Ralph Lauren is always a great place to go for those. And you can even find them at Macy's!
When it comes to changing weather, it is important to remember to wear short or cap sleeves to cover up a bit, and of course, remember to keep your neckline on the modest side. Just keep your comfort and feel in mind when picking out a top to pair with your black slacks and you're good to go.
Business Casual for Women: Sweaters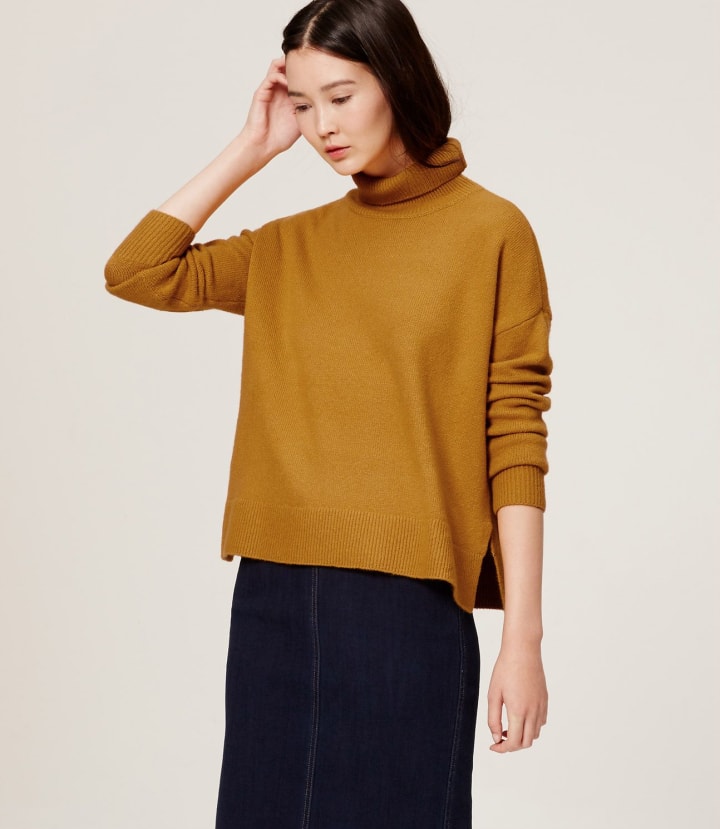 Another option for tops, when it comes to colder weather, are sweaters. As a perfect way to spruce up any outfit, cardigans are a business casual woman's dream. Sweaters can be worn over button-ups, dresses, with skirts, or belted in the middle. As a comfortable and warm way to mix up your tops, sweaters are great.
When choosing a business casual sweater, be sure it isn't too oversized or bulky, as that may look a bit sloppy. Stick to a nice fitted selection that will match the rest of your wardrobe, and add a bit more dimension to your looks. This V-Neck Cashmere Sweater by Halogen would look perfect layered with your Lauren Ralph Lauren blouse.
Business Casual for Women: Dresses
Being able to wear a nice dress is one of the many perks of dressing business casual. Getting bored of wearing pants every day is very common, and being able to wear a dress or skirt will mix things up. A pencil skirt paired with a nice blouse is always a perfect outfit.
And even easier, dresses make for a quick choice in the morning, while looking as if a lot more effort was made. Keep the neckline and sleeve length similar to any blouse you would wear in the summer, as well as a modest hem length above the knee, and you're golden.
Also, avoid any overly-flowy sundresses as well as any overly light options. Try out a classic fit and flare dress, Nordom carries a beautiful one by Eliza J.
Business Casual for Women: Jackets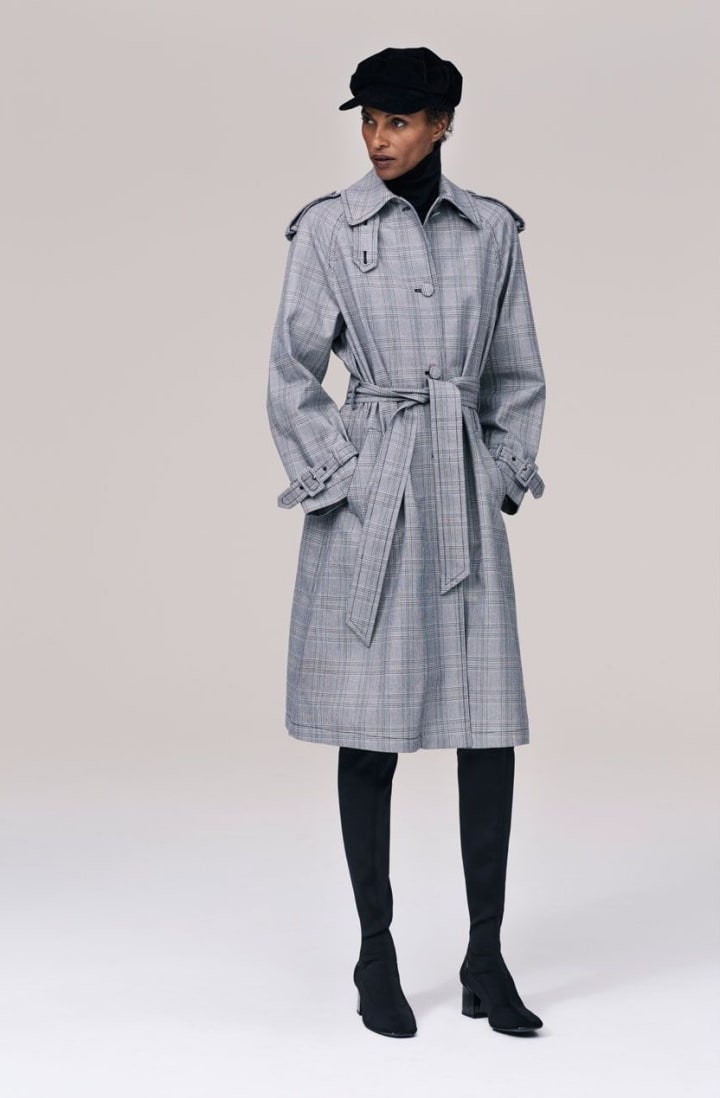 Blazers are a great way to improve any outfit. As a classic way to not only keep warm, but complete a look, blazers and jackets will be staple items in your business casual wardrobe.
However, the key to looking professional in a blazer is the fit. Be sure to have each of your jackets fitted to your build, to avoid looking sloppy or boxy. Stick to neutral colors when purchasing, to make things easier in the morning, as any blazer can be added to each of your color schemes. For example, the x Something Navy Blazer by Treasure and Bond is perfect.
Business Casual for Women: Shoes
Now that we've covered the basics of the clothing, let's get into the fun stuff, accessories. The most important accessories are your shoes. You're in luck, because there are a ton of options when it comes to footwear. To match your outfit, you can choose between heels, wedges, flats, or boots. To keep it safe, stick to these styles, and leave your flip flops at home.
A nice pair of heels completes an outfit with little effort, and if you're sitting at a desk all day, they won't bother you too much. If heels are asking too much, a great pair of ballerina flats will do the trick. These two options are perfect for mostly any weather, with some tights.
But boots are the best bet when it comes to rough winter temperatures. Just be sure to stick to leather or suede in a neutral color. For example, these boots by ZIGIny are perfect.
Business Casual for Women: Purses/Bags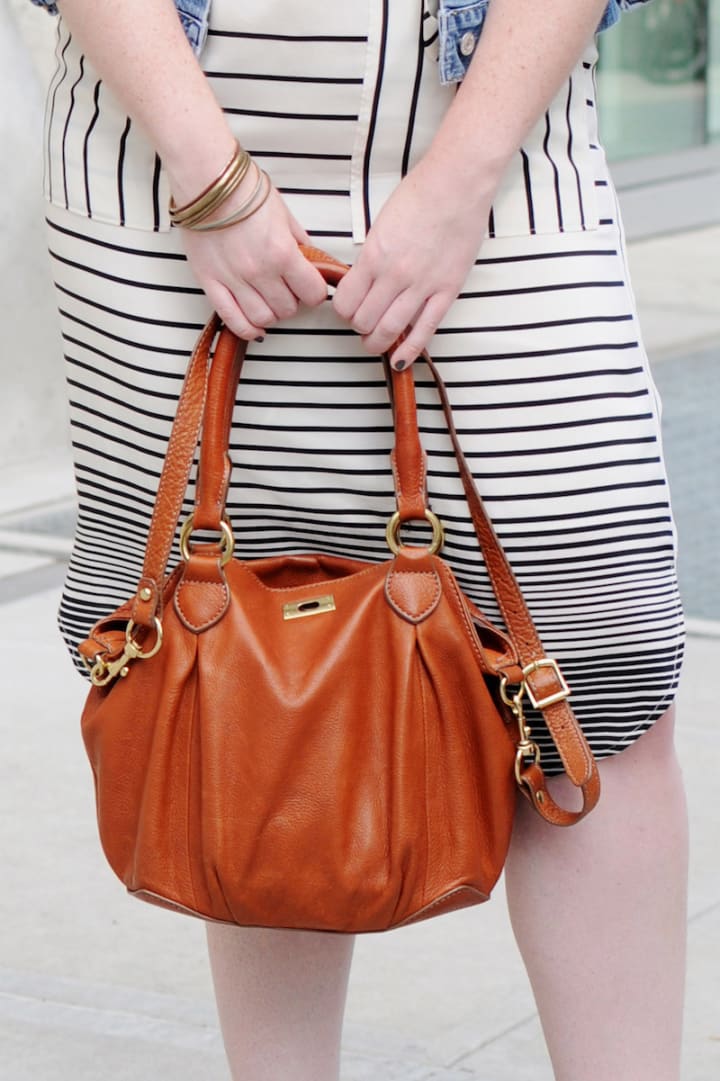 Something that does not matter quite as much as the rest of your outfit, simply due to the fact that your purse or bag will be put away for most of your day, a nice purse will always complete your outfit. Plus, they're fun to purchase.
If you're looking for a more luxury style purse, Kate Spade has a beautifulcameron street - lucie tote that will match any outfit. As a perfect purse for everyday travel and an ample amount of storage for all of your work or interview needs, you can't go wrong with an option like this. It will last you a lifetime.
Business Casual for Women: Accessories
When it comes to accessorizing your outfit, business casual attire calls for minimal jewelry and maybe a belt. Because your outfits will typically be simple, accessorizing will allow you to express your style more. This can include a nice pair of earrings, bracelets, a necklace, and a waist belt, but maybe not all four at once.
You should avoid bulky, flashy looking accessories that will be a distraction and stick to more subtle and delicate options. For example, a single-pendant necklace is perfect, and this beautiful piece by Arabella is a great example.
Business Casual for Women: Hairstyles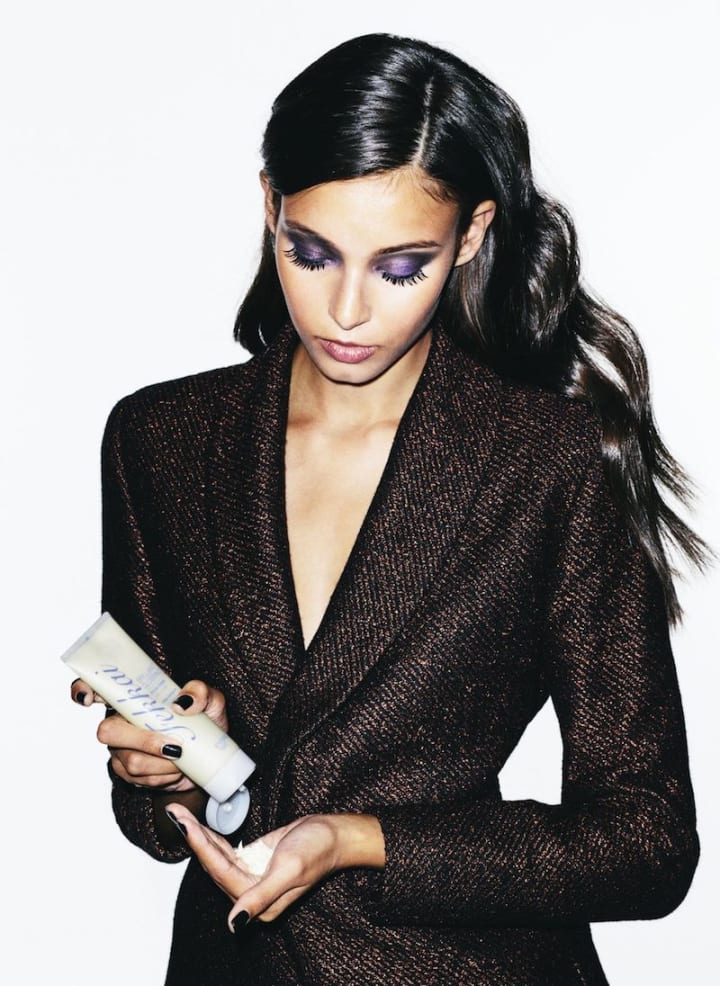 Hairstyles for business casual attire are some of the most open-ended options within this list. The options are limitless! Aside from coming into work or an interview with a messy bun or completely dirty and distraught looking hair, you can have some fun with the styling. I would suggest giving yourself some bouncy curls, a half up half down style, or even a sleek ponytail.
Business Casual for Women: Makeup
To complete your business casual look, putting on a bit of makeup is the perfect way to bring everything together. However, you're going to have to tone down the makeup artist in you, and avoid any of your bright blues or yellows when applying eyeshadow.
To keep it safe, put your time and effort into creating a nice base with foundation, bronzer, and blush, and keeping the eye look minimal, with maybe a soft brown lid and some mascara. To complete the look, go for a nude lipstick and lip liner, and you're ready to take on any business casual occasion.