Top 6 Suitcase Essentials for Business Travel
From wrinkle-free workwear to the ultimate passport holder - here's everything you need for your next business trip!
If you're constantly on the go for business, you know just how important it is to have go-to travel accessories and clothing. Check out the list below for some travel inspiration for your next business trip.
#1. Workwear that never wrinkles
If you're in a rush to get off the plane and head straight to your next meeting, wrinkle-free clothing is a must have for your next flight. Buttercloth, also known as the world's most comfortable shirt, features stylish button down shirts that have incredible breathability to help keep you cool in the summer and warm in the winter, a 6-way stretch for maximum movement and comfort, wrinkle-free convenience, and an exclusive double-finished construction. For women, Ministry of Supply features sleek and classic wrinkle free styles that are the perfect balance of function and style.

#2. Portable Battery Pack
A portable battery charger is always a must-have on any trip you go on. There are hundreds of different options, but Amazon's portable battery by Jackery is by far the most affordable find and actually gets the job done. With a built in lightening and USB cable, this battery pack is all you'll need while you're on the plane and on the go.
#3. Multi-Functional Passport Holder
Beis knows that passports are the key to experiencing the world. So they created the ultimate passport holder to experience the world in an organized fashion. Not only do their passport holders come in various designs, they also feature a pen holder, and card holders to keep all your important information in one, easy to find place.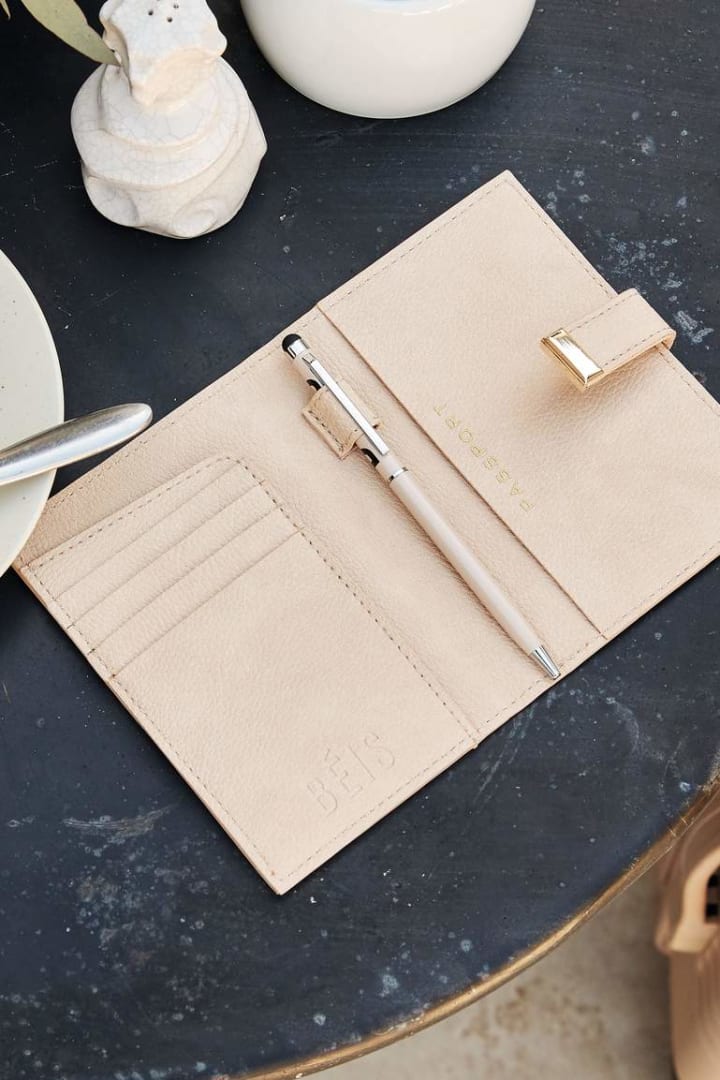 4. Dependable Luggage
If you're constantly traveling for work, you know just how important it is to have sturdy luggage that fits everything you need. That's where Briggs & Riley luggage comes in. RAVE Reviews ranks this brand as one of the best luggage brands on the market due to its design that gives the user more packing capacity, and the ability to expand the luggage up to 33% before compressing back down to regular size. With a lifetime warranty, Briggs & Riley is the ultimate travel companion.
#5. Easy to Pack Travel Pillow
It's important to stay comfortable when traveling, especially when you're traveling for business. With the help of the Trtl Travel Pillow, you can recover and recharge comfortably with their easy to pack neck pillow. Half the size of typical U-shaped travel pillows and weighing only half a pound, you'll never get on a plane without it.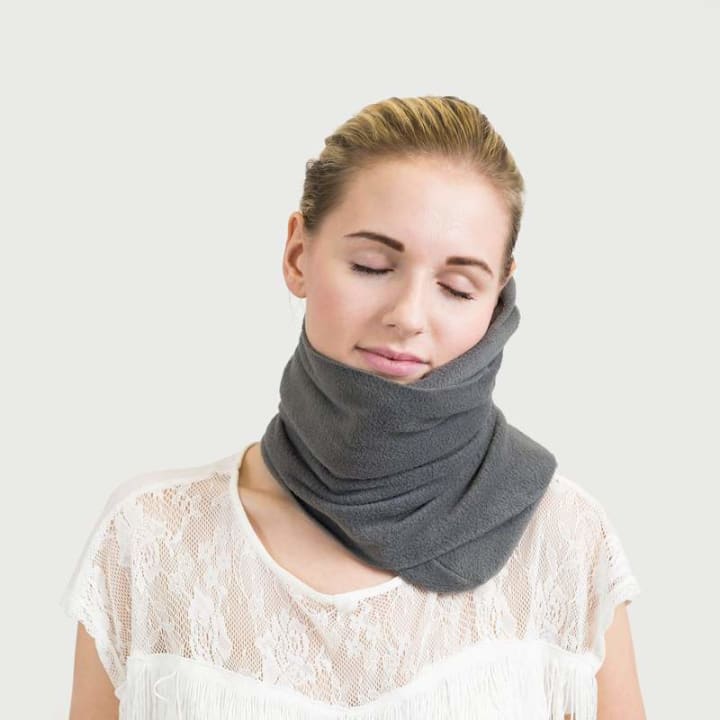 #6. All-in-one Toiletry Bag
If you're in a rush, an easy to access and easy to organize toiletry bag is something you have to have within arms reach. With the help of an organized toiletry bag, you can do last minute makeup touches, brush your teeth, and clean yourself up before rushing off to your next destination. Lavievert has an amazing and affordable all-in-one toiletry bag that you can order on Amazon for your next trip. Not only can it hold and organize makeup and everyday toiletries, it can also hang for easy to use convenience.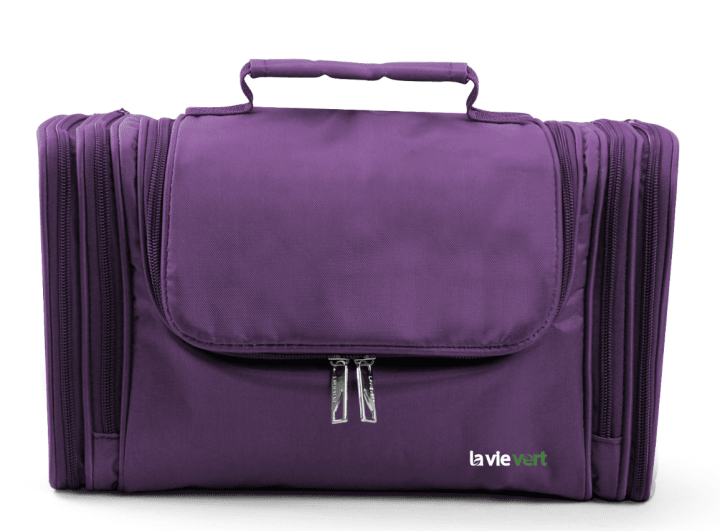 #7. Headphones
Chances are, if you're on a business trip, you're going to be working on the plane. The last thing you're going to want is the distraction of crying babies or snoring neighbors, so it's important to bring a pair of trusty, noise-canceling headphones. Bose's wireless, noise-canceling headphones are perfect for a short or long flight as they have up to 20 hours of playtime and don't leave you stuck with an uncomfortable earbud in your ear. Available in multiple colors, these headphones fit perfectly in your carryon and will keep you focused your entire flight.