The New Deal at Walmart: $200,000+ a Year
The largest retailer in the world needs to find and train a new generation of management. It is promising college students and recent grads a path to become store managers in just two years and oh, make over $200 grand a year!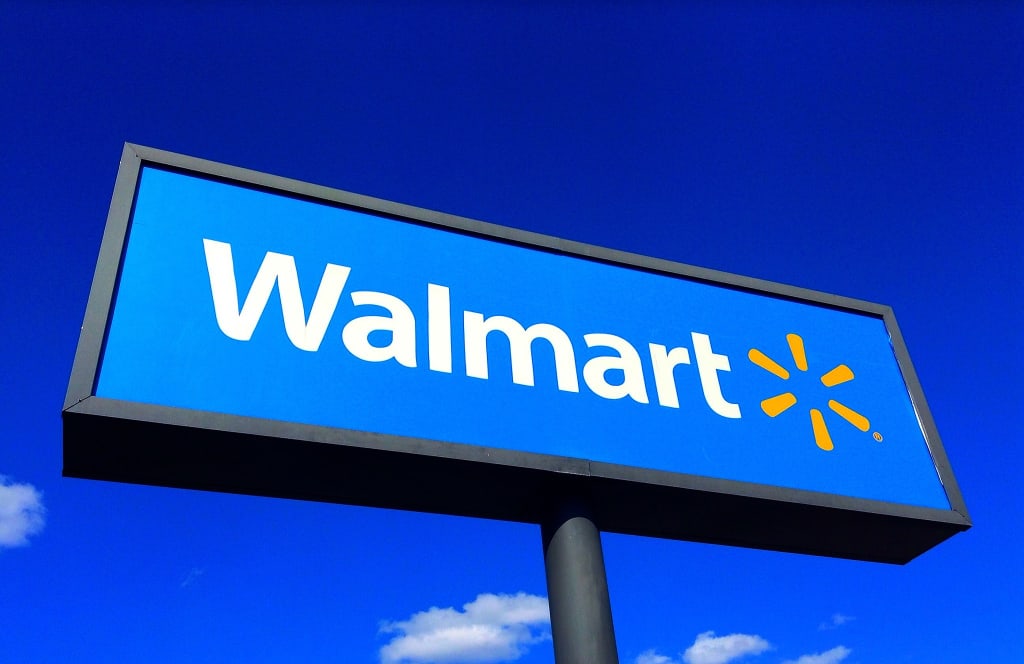 Source: https://upload.wikimedia.org/wikipedia/commons/3/36/Walmart_Store_Sign.jpg)almart_Store_Sign.jpg))
Overview
How does $200 grand a year sound to you? Pretty good, eh? And what if you were 21, 22, or 23 years old and you were told that you could be earning not just six figures - but those six figures - in just two years time - and it's with one of America's leading companies?
Typically, if a deal is too good to be true in life, there's usually 1, 2, or 3 very real reasons that it really, really is! When it comes to jobs that offer rapid promotion, well, often what is promised in a job interview doesn't quite play out when one gets into a job like it was advertised by the recruiter. And when it comes to jobs that promise high pay, well, typically to earn that kind of money, the work might very well involve either a job with very real physical danger involved (think working on an offshore oil rig or high-up on cellphone towers) or one where only 1 out of a hundred, a thousand, or even more people who are hired on actually make that kind of progress - and money (think about fields like real estate, insurance, or many other financial services that are based entirely on commissions).
As everyone in and out of the business world knows all too well, there's not just a shortage of workers seemingly everywhere, staffing issues have reached crisis proportions today. This is especially true in the service sector, and particularly, in the retail area. The American retail industry is facing an epic labor crisis. And no matter how much money "brick and mortar" retailers - of all sizes and types - throw at the problem in the form of raising wages and offering extra benefits and incentives to both attract and retain workers, there simply are not enough individuals available to staff retail stores today - and the problem looks to only grow more acute, at least for the foreseeable future! And while much of the focus has been on what to do on the front lines of retailing - with the answer often being "non-human" forms of servicing customers - coming in the form of ever-increasing use of self-checkouts, kiosks, mobile payments and in-store apps and more - major retailers face another, perhaps even long-term more critical challenge: A very real shortage of talented people to become the retail managers of the future.
Walmart, based in Bentonville, Arkansas, is by far the largest retailer in the world, with revenues in excess of half a trillion dollars annually! In the U.S. alone, the megaretailer has well over five thousand locations of various types and sizes, (see Table 1: Total Walmart Retail Units [As of January 31, 2022] below):
Table 1: Total Walmart Retail Units (As of January 31, 2022)
Walmart Supercenters: 3,573
Sam's Club: 600
Walmart Discount Stores: 370
Neighborhood Markets: 683
Convenience Store: 8
Small Formats*: 105
Pickup Locations: 3
Total Walmart Retail Units as of January 31, 2022: 5,342
Note: *"Small Formats" include locations operating under the E-Commerce Acquisition/C-stores, Amigo, Walmart on Campus and Super Ahorros banners.
Source Info: Walmart Store Locations: United States (https://corporate.walmart.com/about/united-states)
And so what one thing does each of these 5,342 locations need? A manager! And to their credit, Walmart has just announced a program that is intended to supply them with a ready pool of talented individuals to fill these vital store manager roles in the future. And yes, if you are nearing your college graduation or are a recent graduate, you should be interested - very interested - in what Walmart is offering right now!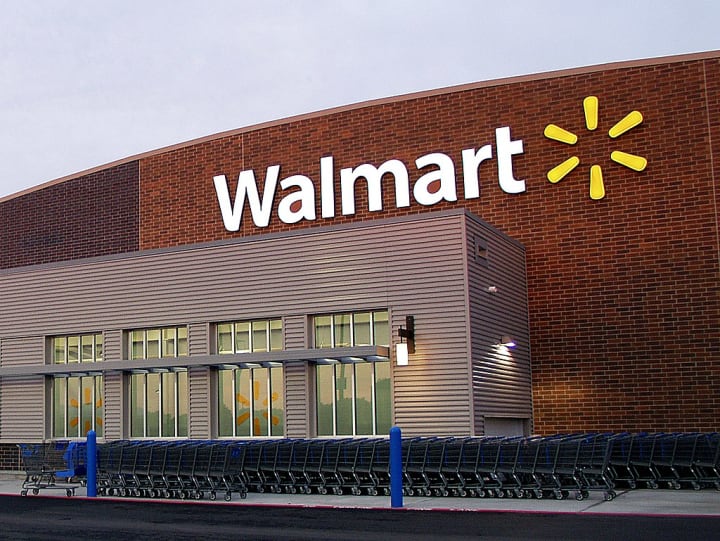 Walmart's "New Deal" to Make You a Store Manager
Now first-off, it must be said that being a store manager for Walmart is a good gig! Yes, there may be lots of headaches, especially today, dealing not just with trying to hire enough people to work for you, but in dealing with the customer "issues" that inevitably arise on a typical day at America's largest retailer. And yes, the kind of stuff that goes on at a Walmart can be seen as being both funny - and scary - and sometimes both at the same time…
However, the job does pay well. In fact, Walmart store managers have historically earned salaries and bonuses placing them at the top of the retail pay scale! In 2019, Walmart site managers earned an average of $175,000 a year, and today, that figure has now reached $210,000!
And while the company has historically followed a path of growing managers from within its ranks, often leading to quite inspirational stories of how enterprising and highly motivated individuals have risen from frontline associates to store managers…
… the company's growth, and the need to continually "restock" its managerial ranks due to attrition (from managers advancing, retiring, leaving for another job, and yes, dying) meant that the leading retailer needed to find a new way to "fast track" new managerial talent into its ranks.
And so Walmart has just announced the launch of a new program - a "new deal" if you will - to attract talented college students and recent college grads to enter a fast track program to become its store managers of the future - in just two years time! In a recent announcement ("At Walmart, There Is a Path for Everyone") from the company, Amy Goldfinger, Walmart's Senior Vice President for Global Talent & Workforce Strategy and Lorraine Stomski, the company's Senior Vice President for Associate Learning & Leadership made known the giant retailer's new project - the College2Career program - for filling its need for having good managerial talent in the pipeline. The specifics on the program and how it will work were outlined in this article, and they are as follows:
This summer, we are piloting a new College2Career program that gives young professionals the opportunity to jump-start their careers by helping to run a multi-million-dollar business: one of our Walmart stores. The program is for recent college graduates and current college students within 12 months of graduating, including Walmart associates.

Participants go through a comprehensive mix of classroom training, hands-on experience and one-on-one mentoring with company leaders as they learn the ins and outs of Walmart and train to be a salaried member of management at a local store. At the end of the program, top performers are offered the newly-created management job of 'emerging coach' – with a starting wage of at least $65,000 a year. College students will be able to step into the role after they graduate, while recent grads will start immediately.

That's just the beginning. We see the emerging coach role as an additional pipeline to develop high-potential talent into future store managers, the latter role with an average wage of approximately $210,000 in 2021. With College2Career, we are aiming to move emerging coaches to store managers within two years.
The launch of the program has drawn not just intense interest from college students (as already, Walmart has reported that there are approximately 600 recent college grads and over 300 current college students enrolled in the College2Career program), but generated several headline stories from major media outlets, like those below, that will only draw more interest - and applicants - for the managerial development project:
And yes, every media story on the new management development program has the fact that Walmart store managers can expect to earn over $200 thousand dollars a year in the headline - and that big number is an attention grabber, especially in today's economy!
Analysis
So, what do I, as a strategic management professor and consultant make of Walmart's new initiative to infuse - and to infuse quickly - its management ranks with new talent? I think it is a bold move by the giant retailer, and one that we will likely see other retailers - and beyond - emulate in the near future. The bottom-line for Walmart is that it needs an increasing supply of good, highly qualified, "ready to go" store management prospects. The company, to its credit, realized that it needed to change the way it was developing its talent pool for future store managers, and it has done so in a big way that is likely to pay big dividends for the company down the road.
The truth of the matter is that when people do think of human resource management (HRM), they think of their own interactions with their company's HR department on things like benefit issues and such. Suce dealings may oftentimes be tedious at best and unpleasant at worst. However, human resource management, when done right, deals with much bigger, strategic issues for a company. HRM is a planning and logistical process that is far more important - and complex - than dealing with any other aspect of the firm's resources, as with financial assets or supply chain issues. This is because human resource management means just that - managing to have the right people in the right places for the company, both today and in the future. And when you are looking not just two years out, but five, ten or even more years into the future, you have to make moves today in order to attract - and then retain - the talent that you will need to fill all-important managerial roles down the road - often far down the road! And when you are Walmart, you are looking at not just developing future store managers, but individuals who will be successful at that level and then be able to fill the senior management ranks of the company in the years to come. When you look at human resource management in this way, you can see just how absolutely critical good, far-sighted HRM is for large companies, like Walmart, to succeed.
And so Walmart is investing a good deal of money in its future managerial ranks. I can safely say from the perspective of a college management professor, the firm's new College2Career program has two things that will absolutely appeal to today's college students. First, yes there's the money! Few students I know would scoff at a starting salary of $65,000 a year! Many would do almost anything - even in today's highly competitive job market - to get an opportunity that would pay like Wlamart's Emerging Coach positions! Secondly, there's the prospect of the rapid, two-year advancement from new hire to store manager! That fast track certainly will appeal to college students today! Gone are the days when companies could realistically "sell" job applicants on the idea that it might take four, five, or even six years (and many times with multiple relocations) to get to the position - and pay - that you really want. With Walmart offering college students not just good upfront pay, but the very real - and relatively short - path to reaching the store manager level - and that $200,000+ paycheck - in just two years, this will certainly mean that Walmart will see a flood of qualified applicants for its new management development program in the near term. Ask yourself a simple question: If you were an early twentysomething, wouldn't this appeal to you?
In the end, Walmart, like it has done so many times before in retail, in everything from "inventing" the idea of a superstore to pioneering self-checkouts to many behind the scenes technologies in logistics and distribution, is remaking the game for not just retailers, but companies everywhere today with its new College2Career program. It will be interesting to watch just how successful the new initiative is in producing store managers for Walmart, but even more so, how the prospect of high starting pay and rapid advancement into a multiple six-figure job managing a huge enterprise like a Walmart SuperCenter or a Sam's Club helps reset the job market in retailing - and perhaps well beyond! I would say that we will see more leading retailers - and firms across the board - seek to follow Walmart's lead in this area, which yes, will mean higher costs for companies across the board in developing their future management ranks. The key will be to not just throw money - and the promise of rapid advancement - at college students. Rather, it will be in executing such programs in a way that does produce "good" managers, while at the same time not compromising on maintaining a company's culture, values, and internal pipeline for future managers to enable everyone to have the opportunity to rise up in the company, not just those in such special management development programs.
++++++++++++++++++++++++++++++++++++++++++++++++++++
About David Wyld
David Wyld is a Professor of Strategic Management at Southeastern Louisiana University in Hammond, Louisiana. He is a management consultant, researcher/writer, publisher, executive educator, and experienced expert witness. You can view all of his work at https://authory.com/DavidWyld.
Social Media Links to David Wyld:
career
About the author
Professor, Consultant, Doer. Founder/Publisher of The IDEA Publishing (http://www.theideapublishing.com/) & Modern Business Press (http://www.modernbusinesspress.com)
Reader insights
Outstanding
Excellent work. Looking forward to reading more!
Top insight
Heartfelt and relatable

The story invoked strong personal emotions
Add your insights