Supporting the Youth in Your Community
You can prepare the next generation for success with just a few steps.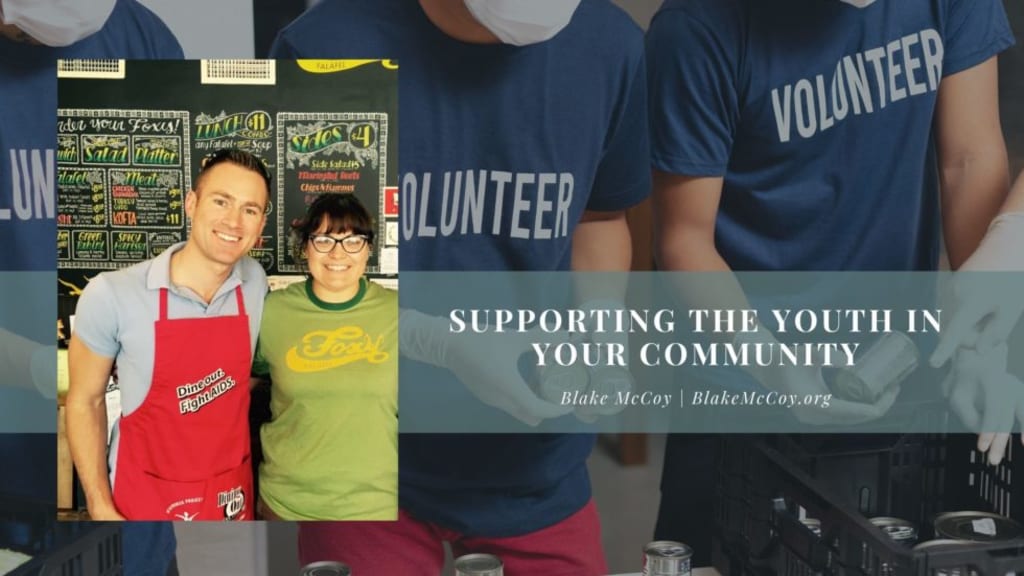 It's no surprise that the COVID-19 pandemic negatively impacted communities everywhere. One of its most affected populations was our younger generation. For months, young people were isolated from connections and resources they relied on. Their families were dealing with financial challenges, health concerns, social isolation, and they had to adjust to a remote education system.
Nonprofit organizations have been a lifeline for many teenagers and young adults during the pandemic. Many youth-focused organizations have resorted to offering their programs virtually while meeting their students' urgent needs.
For donors passionate about creating an equitable future, now is an excelling time to support nonprofits that aim to connect with young people by meeting their immediate needs and developing plans for their long-term success.
What is Needed Now and How You Can help:
Connectivity
Donors can help bridge the digital divide by keeping young people connected so they can participate in education programs. When the pandemic hit, nonprofits that got young people connected to digital resources could engage with students more quickly and more profoundly than schools could. Therefore, when young people have their technology needs met, they adapt and embrace the change.
Meeting immediate Needs
By providing support, donors can help nonprofits adapt their programming as needed. Helping young people with their immediate, vital necessities ensures that they can continue engaging in activities that set them up for a successful future.
Mentorship
Donors can support nonprofits that incorporate mentorship into their programs to address issues such as educational achievement, career access, and mental health. Intentional, sustained mentoring relationships positively influence and shape young people's identity, personal growth, and economic opportunity. In addition, mentoring supports social, emotional, and cognitive wellbeing, which is as essential as ever before.
Future-Focused
Donors can help young people prepare for a successful future during uncertain times by building pathways to careers in fields like technology, finance, and health care and assisting nonprofits in making significant, system-wide changes. Donors today are asking: what will society's economy look like in the future, and how can I help build a more equitable future? The answer is that donors need to work to change systems and practices that reinforce inequality.
About Blake McCoy
Blake McCoy has established a career as a skilled broadcast journalist. Blake has anchored top-rated newscasts in Washington, DC, Minneapolis, Las Vegas and Boise, ID. As a recognizable face delivering news to those communites, Blake McCoy has looked for ways to give back and highlight important causes. Blake also spent several years as a Correspondent for NBC News, traveling the country reporting for Nightly News, TODAY, and MSNBC. Alongside his professional career, Blake McCoy is focused on giving back and supporting his community. He is involved with multiple charities and organizations, both as a volunteer and donor. Blake has co-hosted the annual Susan G. Komen Twin Cities Race for the Cure, a Mother's Day event that raises millions for breast cancer awareness and research and draws more than 50,000 people.
Blake McCoy was also Ambassador for Dining Out For Life Minnesota, an annual event that partners with local restaurants to raise money for HIV/AIDS resources. In his role as Ambassador, Blake leveraged his position at KARE 11 to generate excitement and raise awareness. On the day of the event, Blake visited as many restaurants as possible to thank the owners, greet diners, and take photographs which were then used to promote the local restaurants. A symbiotic boost to everyone involved and an annual event that helped forge new ties within the community.
Throughout his career, Blake McCoy has tapped personal connections to help inform and direct his giving. A former colleague and co-anchor, Shawn Yancy, created Girls' Night Out by Shawn Yancy in 2010 as a way to promote charities that benefit the wellbeing of women and children in the Washington, DC region. In 2019, she officially registered Girls' Night Out by Shawn Yancy as a nonprofit organization and established its mission to transform the futures of underserved women and children by empowering their lives. Blake McCoy is a supporter and annual donor of this great community project from his former colleague.
About the Creator
Blake McCoy is a dynamic, engaging broadcast journalist with a depth of experience. As a network news correspondent, Blake has traveled the country sharing stories of human triumph and tragedy, struggle and perseverance.
Reader insights
Be the first to share your insights about this piece.
Add your insights