Share Your Vocal Stories on a LinkedIn Group
Invitation to Vocal writers to join and share stories on LinkedIn
Introduction
Writers need readers.
Readers look for engaging, entertaining and informative writers.
The bridge between writers and readers can be established by creating meaningful visibility.
To create visibility, I use multiple social and professional networks.
In this post my focus is on a professional network called LinkedIn.
I have an affinity for LinkedIn. My strong presence on LinkedIn brought many benefits. Using the platform since its inception, I gained substantial followers and collaborators.
Collaboration among writers and readers is essential. Therefore, I not only participate in several groups, but I also own and facilitate collaboration groups.
To this end, I created a new LinkedIn group called "Vocal Writers and Stories".
The purpose of the group is to bring Vocal writers with LinkedIn membership on a single place and create a virtual collaboration environment.
We can meet new writers and become friends. Writers can share their stories and readers can follow them easily.
The purpose of this story is to invite Vocal writers to participate in this LinkedIn group.
Benefits
You can find this initiative useful and beneficial because LinkedIn groups are excellent facilities to share content and collaborate with other professionals.
You may ask why LinkedIn.
LinkedIn is an ideal networking platform for professionals like writers. The LinkedIn platform offers over 500 millions of users globally. By sharing links to your Vocal articles on LinkedIn groups, you can attract new readers to your profile and overall Vocal site.
Collaborating in a moderated (private) LinkedIn group can be beneficial to the productivity of writers. I ensure that our collaboration platforms are facilitated professionally. We encourage only good online behavior in these professional groups.
It will be great to create visibility to the stories of writers using our collective LinkedIn networks.
Apart from sharing links with others, LinkedIn posts can help us create multiple backlinks for our stories. The more backlinks, the faster the indexing by the search engines.
As you may know, LinkedIn has a very high domain authority for Google. Content published on LinkedIn can be indexed by the search engines faster than other platforms. I tried it and proved it.
How to join to LinkedIn Group
You need to be a member of LinkedIn.
Creating an account on LinkedIn is easy.
You can do it from linkedin.com with an email address.
Once you have a LinkedIn account, you can join any group you want to.
To join our new group, you can send a request via the following link.
https://www.linkedin.com/groups/13923566/
When you join the group, you will see our page as depicted in this screen capture.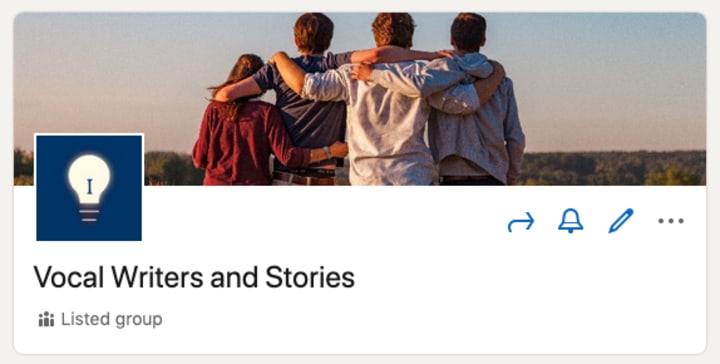 How to post Vocal stories to LinkedIn group?
Posting to a LinkedIn group is easy and straightforward.
All you need to do is copy your story link from Vocal site and paste it to the LinkedIn group post page.
The following screen capture shows where you will be copying your link.
You click on the "Start a conversation in this group".

Then you see a post box. You can copy paste the link in the box.
You don't need any additional actions.
As soon as you paste your link, LinkedIn will fetch your story photo with the link to the Vocal site.
Then you click on the post button.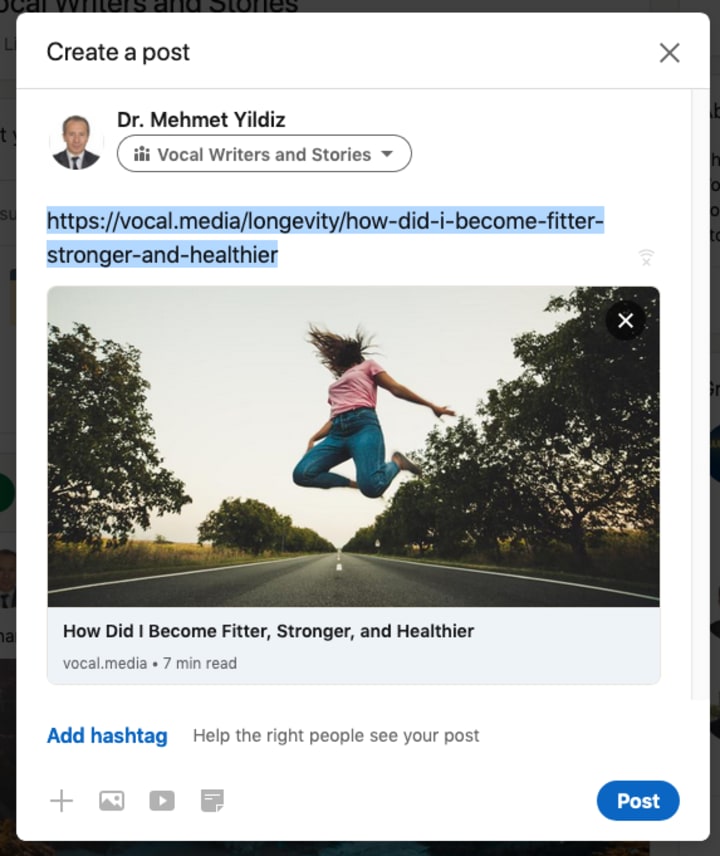 That is it.
Once you click on the post button, your story will show with a title and reading time. The post also shows youre LinkedIn account.
For example, this is from my professional account. I plan to create a profile just to share my Vocal stories.
By the way, I am a new writer on Vocal.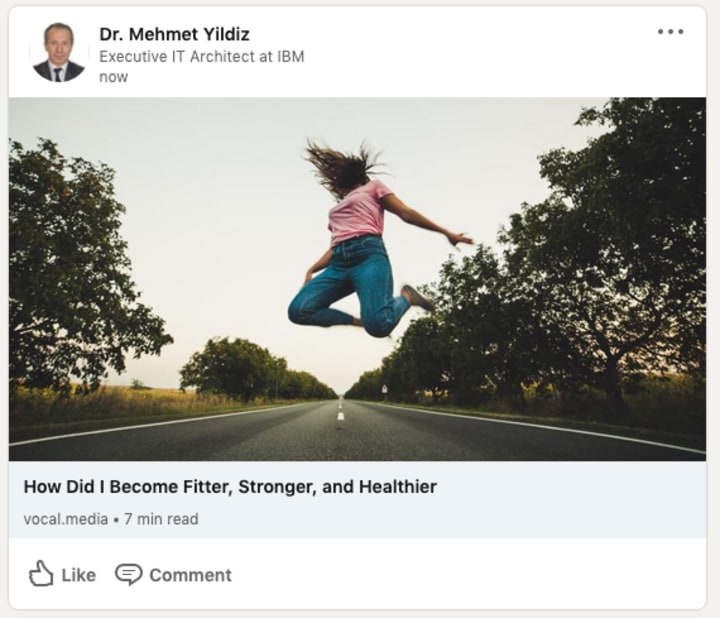 Readers can like and comment on the post.
There are also additional features for groups as shown in the following screen capture.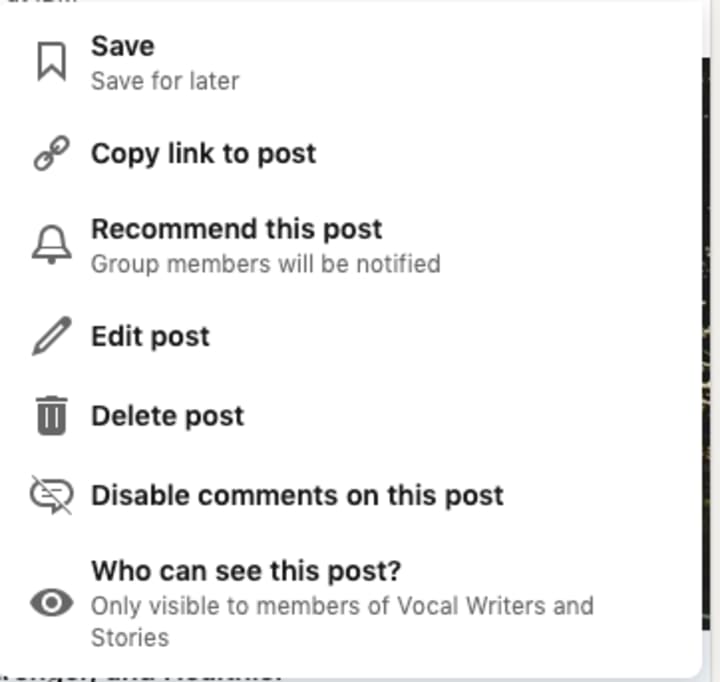 I won't go into details for these options as they are self-explanatory.
The only point I want to highlight is to change the visibility of stories to all LinkedIn members so that your stories can have a chance to reach out to other members.
I look forward to your participation to collaborate with other writers and readers of Vocal Media on LinkedIn.
In addition
If you liked this story, you may also consider joining a Quora Space that I created for Vocal Writers.
You can find the details in this story.
https://vocal.media/stories/amplify-your-vocal-stories-in-a-quora-space
61 writers have already joined and started sharing their stories on Quora.
All writers are welcome to join. The more the better.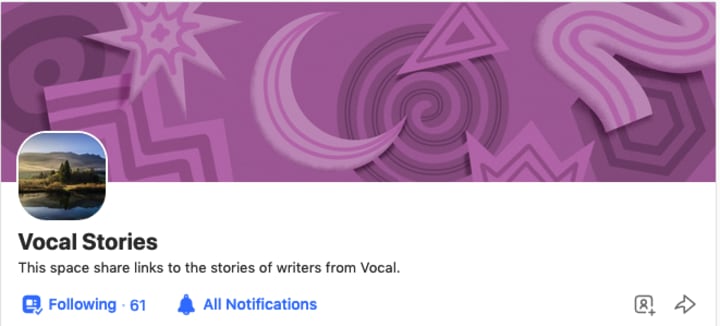 Thank you for reading my perspective.
You can join my mailing list to stay in touch and get insightful content.
social media
About the author
I'm a writer and published author with four decades of content development experience in business, technology, leadership, and health. I work as a postdoctoral researcher and consultant. My background is at https://digitalmehmet.com.
Reader insights
Be the first to share your insights about this piece.
Add your insights