Secure Parking Services In Las Vegas: How To Design A Parking Lot To Ensure Safety
Secure Parking Services In Las Vegas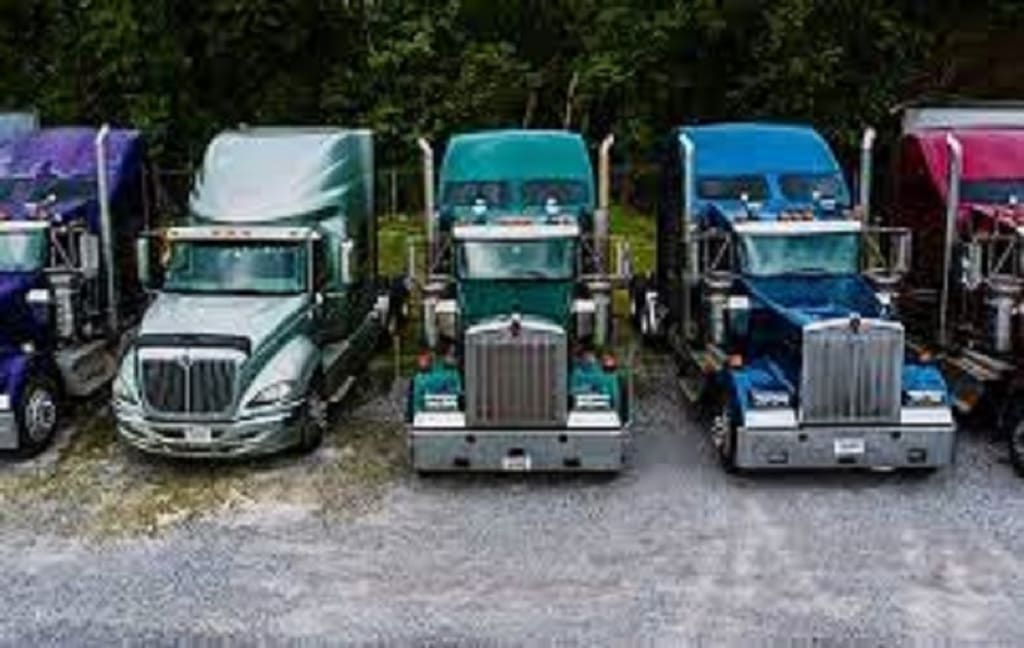 One of the fundamental necessities of a commercial area is access to good and secure parking services in Las Vegas. Businesses may achieve their objectives while allowing employees and customers access to vehicles thanks to the services that well-constructed parking lots offer — without the additional challenge and stress that badly built parking facilities often bring.
Let's imagine you've reached the stage where you need to redesign your parking arrangement. Even though there are a number of factors to take into account, creating a new parking lot need not be difficult. You can follow these six procedures to guarantee to provide secure parking services in Las Vegas for your new parking lot design.
Parking Lot Designing Tips
Identify the purpose of your parking lot
The function it serves will have a big impact on how your parking lot is designed. The size, thickness, and general layout of your lot will vary depending on whether it is used to accommodate daily truckloads of major cargoes or busy weekend consumers. Examine how several objectives might affect your design approach:
Parking lot size
Pavement thickness
Parking space angles
You'll have a better notion of which parking lot design recommendations to focus on if you consider the function for which your business and parking lot will be constructed.
Use math to determine the size and space
Although the dimensions required for commercial parking lots might vary greatly between cities, building types, and industries, there are a few measures you can take to determine how much pavement you need:
Figure out the number of spaces
Determine the size of the parking slot
Consider accessibility requirements
Consider other uses of extra space
You may start arranging your layout and traffic flow once you've determined the sizes and spacing requirements for the various regions of your parking lot.
Parking layout design guidelines: create a flow
The arrangement of your parking lot depends on a number of variables to make it as functional as possible for your company. The majority will revolve around creating a system that is safe and efficient by clearly guiding traffic and allotting the appropriate amount of space where necessary. Consider the following and keep pedestrian traffic in mind as well:
Space efficiency
Traffic signage
Painted asphalt markings
Concrete parking barriers
Markers, signs, and barriers all aid in establishing borders that contain and specify the layout of your parking lot. However, you can also include other features to your parking lot to ensure you are providing secure parking services in Las Vegas in addition to traffic-related ones.
Design to ensure safety: parking lot security provisions
The most crucial factor you'll want to regulate for the most dependable parking lot is traffic flow, but it's not the only one. Pay particular attention to how the following are handled in your parking lot design:
Drainage provisions
Access ramps
Lighting design
These safety measures must be taken at all times. The security of your parking lot will constantly be in peril without adequate drainage, access, and illumination. Fortunately, these additions can be smoothly included in your parking lot design.
Raise the bar: additional design elements to think about
Your parking lot can have a range of different elements in addition to the above-mentioned construction-related safety precautions. In addition to fulfilling a useful purpose, they can decorate your parking lot or give it a professional appearance.
Landscaping design
Barrier gates
Emergency call stations
Of course, there are other design components that can improve your commercial parking lot in addition to the three qualities mentioned above. Consider as many possibilities as you can, keeping in mind the goals of your parking facility and the norms in your sector. In this manner, you can plan your lot in the finest way possible and preserve it throughout time.
Designing asphalt maintenance solutions for the long term
The provision of long-term care and maintenance is one of the most crucial elements of your design. Parking lots can become worn out over time if they are not adequately and frequently safeguarded from Mother Nature's enduring impacts. But with the right maintenance, a well-coated asphalt parking lot can endure anything.
Your asphalt will frequently need an effective and long-lasting seal coating in order to effectively protect your newly created parking lot from the effects of wind, water, UV rays, and dropping oil. Additionally, the best method to stop future damages is to take care of any problem areas right away if you see any.
Take into account the following wear indicators and how to treat them successfully:
Cracking
Discoloration
Raveling
Potholes
Conclusion
Businesses have saved a tonne of money over time by avoiding the need for repaving by sealing asphalt for the long term. Your parking lot design will retain its brand-new freshness for years to come and you will be able to provide secure parking services in Las Vegas if you merely adhere to the standard upkeep practices of seal coating and crack-filling when necessary.
About the Creator
Park King LV provides great parking places for all types of vehicles. There is a huge shortage of outdoor parking in Las Vegas. Visit the website
Reader insights
Be the first to share your insights about this piece.
Add your insights