Free Truck Park In Las Vegas
Free Truck Parking In Las Vegas: Why Truck Parking Shortage Is Still Continuing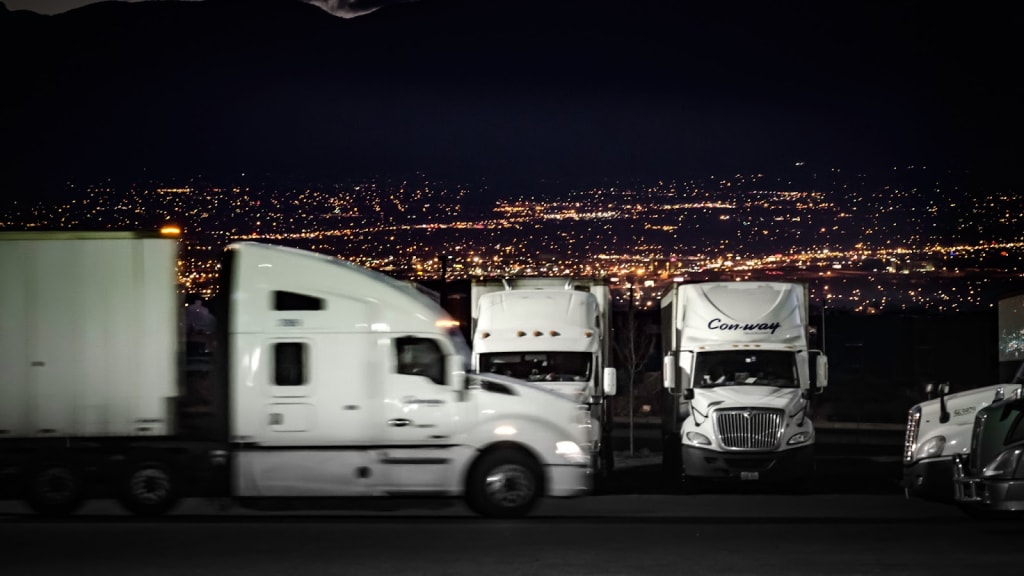 Free Truck Park In Las Vegas
According to the American Transportation Research Institute (ATRI), drivers look for free truck parking in Las Vegas for 56 minutes on average each day. For ten years, it has listed the top ten concerns for truck drivers as the lack of parking spaces. It has frequently been listed as the third most important concern for professional drivers and, in recent years, among the top five for all drivers.
According to the 2022 Jason's Law Report from the US Department of Transportation, nearly 98% of drivers now struggle to locate parking, up from 75% in 2017.
Quick Facts About Truck Parking Shortage
In the United States, there are 3.5 million truck drivers.
In the United States, there is one truck parking place for every eleven drivers.
The average daily time spent by drivers looking for truck parking is one hour.
Parking search expenses in the US amount to about $5,500, or 12% of a driver's yearly salary.
According to the ATA, 70% of drivers have been compelled to break the laws governing hours of service.
What Happens When Truck Drivers Can't Find Parking?
According to HOS regulations, drivers are required to take a 30-minute break after eight hours of driving and a 10-hour break after 14 hours. However, when they are unable to find safe parking, many drivers acknowledge that they have broken this legislation.
Lack of parking puts the community, businesses, and people in danger and causes additional problems in the industry, such as:
There are more crashes, injuries, and deaths.
Fleet managers face labor issues
Productivity Decline
Drivers working in unsafe situations, and their health and welfare suffering
Increased emissions of greenhouse gases and environmental harm
For both drivers and employers, unnecessary expenses and lost revenue
Since there are more and more women behind the wheel, this problem is particularly challenging for them. According to Business Insider, there is a shocking lack of rest locations with spaces and appropriate amenities for women, and distribution centers and warehouses frequently don't open washrooms to drivers. And to make matters worse, many states had to close rest areas due to the pandemic in order to save money.
Solutions To Drive Change And Improve Safety
This problem might be somewhat alleviated by the "Truck Parking Safety Improvement Act," which was introduced in March 2021. It describes a $775 million investment to increase parking for large commercial vehicles and semis in the United States. Some additional initiatives are:
Truck drivers can get the most recent parking information on important freight corridors in Indiana, Iowa, Kansas, Kentucky, Michigan, Minnesota, Ohio, and Wisconsin thanks to the Truck Parking Information Management System (TPIMS). Working on a comparable system are Arizona, California, New Mexico, Las Vegas, and Texas.
Solutions for sensing and disseminating technology — Sensing technology tracks the arrivals and departures of vehicles and determines the number of parking spots at truck stops and rest areas. Drivers can access data via telematics-enabled smartphone apps with speech recognition and variable message signs on the side of the road.
Conversion of other facilities — In Arkansas, where the problem is particularly pressing, the state Department of Transportation and the truckers association are using public funds to convert other properties, such as welcome centers and inspection stations, to parking lots.
Increased truck parking investment – In Canada, provincial governments are beginning to make investments in truck parking, including the construction of new parking facilities and the addition of parking spaces in already-existing on route transit plazas.
Conclusion
Therefore, these solutions can help drivers to find free truck parking in Las Vegas. Also, the motive behind these solutions is to eliminate the hassle to get a truck parking lot. Stay tuned with us to know more about parking in Las Vegas.
About the Creator
Park King LV provides great parking places for all types of vehicles. There is a huge shortage of outdoor parking in Las Vegas. Visit the website
Reader insights
Be the first to share your insights about this piece.
Add your insights