PR Sponsorship for Parents Services by CW Immigration
Best immigration consultants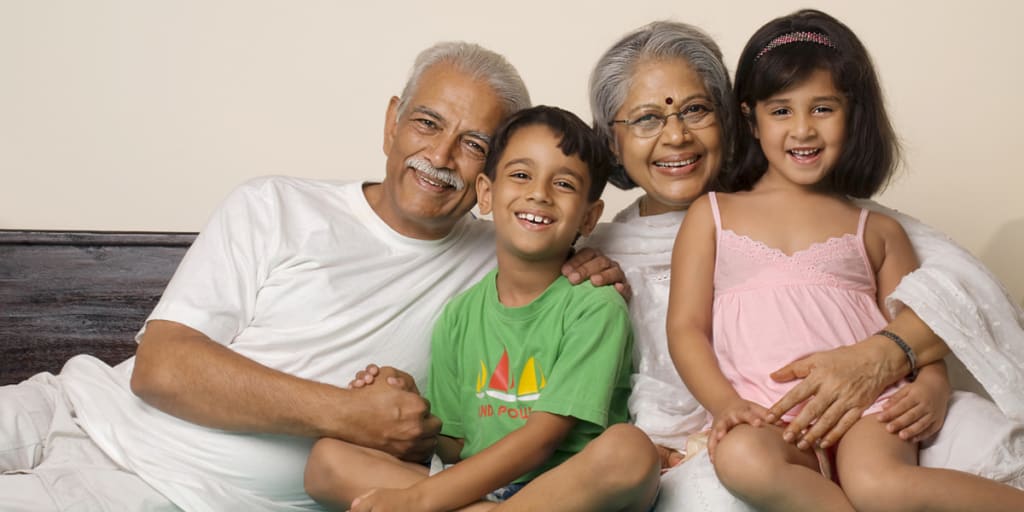 According to Canada's Immigration Levels Plan, family-class immigration is the second-largest group of immigrants. Canada plans to accept 105,000 newcomers under the family class in 2023, including 28,500 under the Parents and Grandparents Program (PGP) and 80,000 under the Spouses, Partners, and Children category.
Who is eligible to sponsor parents and grandparents in Canada?
PR Sponsorship for Parents in Canada is an immigration policy welcomed by many Canadian citizens seeking to reunite with family in their new country program. Family reunification within its immigration system is an important component of Canadian life and culture. The government of Canada recognizes the importance of maintaining strong family ties for the well-being of its citizens and its society.
The Canadian permanent residency program for sponsoring parents is open to Canadian citizens or permanent residents who are at least 18 years of age and are in good health. Canadian individuals or families can sponsor their parents and apply for permanent residence.
The process of applying for a sponsorship involves the submission of several documents including proof of the sponsor's identity and language proficiency, proof of the sponsor's relationship with the parent, proof of a certain level of financial support, a recognized immigration medical examination, as well as various forms and documents related to immigration status.
How can I apply to sponsor my parents or grandparents?
Through the PGP, parents, and grandparents can be sponsored. You must be at least 18 years old and a citizen or permanent resident of Canada throughout the sponsorship process in order to qualify as a sponsor. While you are a temporary resident or if your application for permanent residence is pending, you are not eligible to sponsor your parents or grandparents for immigration through the PGP.
Additionally, you must provide evidence of your income proving you make the minimum Minimum Necessary Income (MNI). You can take help from CW Immigration for help regarding PR sponsorship for parents.
Tips for successful PR sponsorship application
The immigration process involves a series of reviews by immigration officers and representatives. Immigration officers will review each sponsorship application individually to determine the strength and appropriateness of the relationship between the parent and the sponsor, as well as the sponsor's financial ability to support their parent.
Applications from families with established relationships will be given higher consideration than those from families with weaker ties. Applicants must also meet certain income requirements in order to be eligible for the sponsorship.
In addition to the application process, individuals have other responsibilities during the sponsorship. These responsibilities include ensuring the permanent residence of the sponsored parent, making necessary arrangements for the parent's safe arrival in Canada, and providing financial support while the parents are residing in Canada. The sponsoring family is responsible for the parent's support until the parent is granted Canadian citizenship.
Benefits of PR sponsorship for parents
For Canadian citizens and permanent residents who bring their parents and grandparents to Canada, the PGP's advantages are obvious. They get to see their loved ones again. The whole range of privileges associated with permanent residency - including the opportunity to work in Canada, access to healthcare, and eventually the right to citizenship - are enjoyed by their parents and grandparents.
Through its immigration policy, Canada aims to further its economic, social, and humanitarian objectives. It chooses roughly 60% of its immigrants from the economic class because it wants immigrants to help the economy. The Parents and Grandparents Program aims to bring families back together.
Beyond the monetary benefit of sponsorship, children in Canada can also benefit from the emotional support that can come with looking after a sponsored parent. Having someone to talk to and to help encourage and motivate their parents can provide lasting companionship which can have positive and lasting emotional benefits for both parent and child.
The PR sponsorship for parents in Canada offers Canadian citizens and permanent residents of Canada the option of reuniting with family members in their new country. It provides a legal pathway for families to come together and experience a new life in a new country.
It also allows families to renew important relationships that can bring strength, stability, and joy to those involved. If you're looking for professional assistance with your application process, feel free to contact CW Immigration.
Reader insights
Be the first to share your insights about this piece.
Add your insights