5 Ways to Stay in Canada After Your PGWP Expires
Descriptive Guide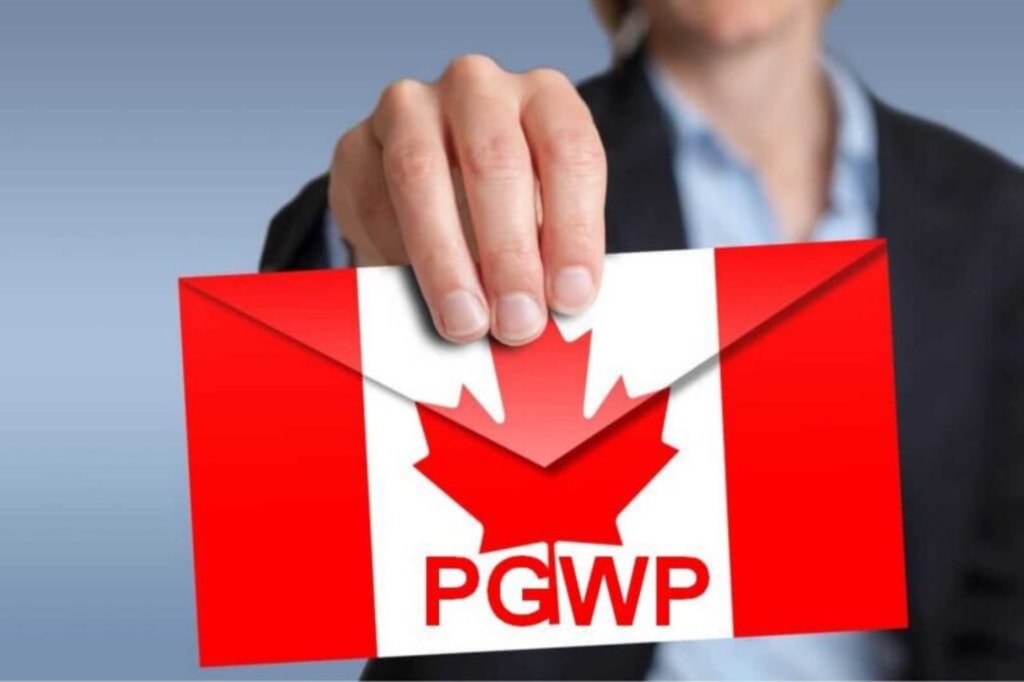 International students who have graduated from Canadian designated learning institutions (DLIs) are eligible for the Post-Graduation Work Permit Program (PGWPP), which enables them to get a valid open work permit and gain work experience there.
If your Post Graduate Work Permit (PGWP), which has allowed you to work in Canada for the past year, is about to expire, you might be asking what to do when your PGWP expires. We will talk about various potential options for you to remain in Canada in this article.
You might be given a PGWP that is valid for up to the same amount of time as your study program if your program lasted at least eight months but was less than two years. You are not qualified for a PGWP if you complete a study program that lasted fewer than 8 months. Unfortunately, there is no way to extend this kind of work visa.
Before your PGWP expires, you should apply for another temporary work permit or permanent residency in order to continue working while you wait for an IRCC decision. However, PGWP holders have a number of options when it comes to what to do after their PGWP expires after a year:
1 - Atlantic Immigrant Pilot Program
The Atlantic Immigration Pilot Program (AIPP), which was developed and launched in 2017, enables companies in Atlantic Canada participating provinces to hire foreign nationals who want to become more firmly rooted in the nation of the maple leaf.
The benefit of this program is that international students who have finished their studies are exempt from meeting the criteria for a minimum amount of work experience. PGWP holders may also apply before they begin employment.
International graduates from Atlantic Canada's universities may want to prolong their stay through this program. The four provinces of New Brunswick, Nova Scotia, Prince Edward Island, and Newfoundland and Labrador make up the Atlantic Immigration Pilot Program. These provinces collectively make up Canada's Atlantic region.
2 - Provincial Nominee Programs (PNPs)
Provinces and territories have the right to nominate a qualified professional worker through the Canada PNP Program in order for them to settle down and eventually explore further career options in Canada. The Provincial Nominee Programs (PNPs), which are customized immigration programs offered by some Canadian provinces, have their own unique eligibility criteria and procedures.
There are PNP options available for PGWP holders who haven't finished work experience in a profession qualifying for Express Entry. Most provinces have low-skilled PNP programs that normally accept applications from people with NOC skill levels C and D.
3 - Family Sponsorship
For permanent residents or citizens who want to keep their loved ones in Canada with them, Canada offers sponsorship options. If they meet the criteria for the program, some family members may apply to become permanent residents of Canada.
Being legally married or, in the case of common-law relationships, being in a relationship that has the appearance of marriage for a minimum of 12 months straight, is the primary criteria for qualifying.
4 - Rural and Northern Immigration Pilot (RNIP)
The Rural and Northern Immigration Pilot, often known as Canada's RNIP, is a community-driven program that was created with the explicit purpose of bringing the advantages of economic immigration to the country's relatively smaller areas.
For talented foreign employees who plan to live and work in any of the 11 member areas, the RNIP provides a road to Canadian permanent residence. You might be qualified to apply if you graduated from a publicly funded post-secondary institution as an international student in one of eleven particular rural areas in Canada.
5 - Work Permit
You are qualified to apply for a permanent residency under the Canadian Experience Class program if you have successfully completed any 2-year study from a reputable Canadian institution and have worked in any skilled capacity for a minimum of a year.
Another immigration option offered by the Canadian government requires applicants to either take or opt-out of an LMIA. The only important requirement for requesting an LMIA-exempt work permit is to have a profession that is associated with greater advantages to the Canadian economy.
If you're looking for PGWP to PR Canada in Canada, you may find the above content helpful. If you need professional assistance, you can get in touch with CW Immigration.
Reader insights
Be the first to share your insights about this piece.
Add your insights