OG Collection NFT Strategy
A history of the OG Collection and Creatd's strategic NFT initiative.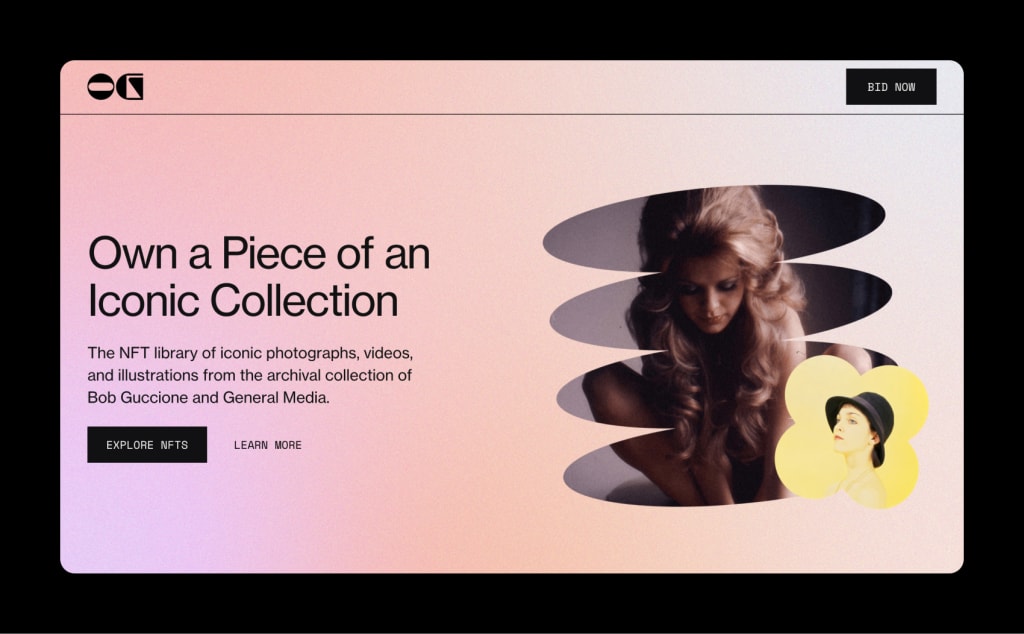 I'm excited to continue to expand on my last article, published this past April, outlining our developing NFT strategy. In addition to this article, I also want to address the influx of interest we have received on this subject, beginning a mere few months after we uplisted to Nasdaq. At our last annual shareholder call, I first addressed our NFT strategy publicly. At the time, we said:
If we believed there was a demand for crypto or token payments in our ecosystem and from our creative community, and if it was economical and accretive to the value of the company, we would efficiently execute a plan to monetize that opportunity.
While we were just beginning our journey of creating an NFT and cryptocurrency strategy at the time, we knew that anything crossing the intersection of creators and technology needed to play a role in our overall mission. At Creatd, our mission is to help creators and brands grow through technology and partnership. Our flagship product, Vocal, with over 1 million creators, has a digital reach of over 150 million, and we are continuously investing in bleeding-edge technology to help creators realize economic opportunities.
I went on to say in regard to our OG Collection:
Within one of our business divisions, there is a very special collection of original art including original documents, illustrations, collectibles, and photographs—in particular, in excess of 100,000 original 35mm slides, photographs, and negatives most notably by Bob Guccione, once the CEO of General Media, owner of Penthouse Magazine, Viva, OMNI, and health and wellness magazine, Longevity.

Blockchain as a concept is not new to us as we had been discussing the tokenization of the Vocal platform and payment processing since inception. In 2018 we did a deep dive into the integration of Bitcoin into our digital ecosystem. The transactional fees resulting from crypto conversions made it difficult to gain transaction traction. When it comes to these kinds of systemic changes, our second-to-market mover advantage demands patience and research.

As a management team, we look at any derivative opportunity that can generate value for the company without impacting our creator-first mission and the responsibility that comes along with that.
In our most recent quarterly filing this past August, I gave an update on our plans and the formation of the OG Gallery. Acquired by Creatd's founders, the OG Collection is an extensive library of original artwork and imagery from the archives of some of the most iconic magazines of the 20th century. On April 29, 2021, Creatd announced an update on its plans to launch OG Gallery, Inc. It is the Company's initiative aimed at identifying opportunities to co-develop an online NFT marketplace where it could offer a selection of its own digital media assets as well as partner with other media libraries seeking to do the same.
Today, Creatd announced its first NFT drop of six unique NFT digital artworks directly from the OG Collection and announced the formation of OG Gallery, Inc.—a joint venture with NetObjex, backed by Liberty City Ventures, to develop a proprietary NFT marketplace. I am hopeful we can see the release of the first version of the technology in Q2 2022. The platform should provide an ecosystem that empowers creators using blockchain, provide value-enhanced features, and remove intermediaries and roadblocks to the success of the digital artist community. The OG Collection will provide a long-term licensing arrangement to the OG Gallery, but it is our hope that it mainly serves to inspire a new generation of creators to be rewarded for their content in a safe and secure environment.
The Origin Story: Leading Up to This Moment
As we began to explore branding and licensing opportunities with the collection during the last eight years, we shot an aspirational film with actress Lindsay Lohan and celebrity photographer Indrani. This film featured the vibe a brand could provide for a lingerie line inspired by the vintage collection. Over the upcoming year, licensing opportunities related to brands can be applied to a number of verticals in Creatd's ecosystem.
We continued the collaboration with Indrani, this time collaborating with Vice Media Group's Editor and Chief at the time, Rocco Castoro, and shot a behind-the-scenes look at the lingerie used in the film.
The scope and scale of the collection is still being discovered. Its IP opportunities are infinite in the right hands. Values were unlocked in a multitude of exploratory auctions since the library's initial discovery. Penthouse, unlike Playboy, its only real competitor, was truly the creation of a single artist, Bob Guccione. Ultimately the two companies battled it out in business wars. We drew down on art from the collection for this promotional piece.
Beyond the vast amount of slides, there was the portfolio of a lifetime of illustrations, many of them beautifully laid out in this additional promo collection video.
Directed by Barry Avrich, the acclaimed biography-documentary filmmaker responsible for films on some of the most controversial and popular icons in modern history, the OG Collection, in conjunction with the Epix network, produced Filthy Gorgeous: The Bob Guccione Story. The film premiered at the Toronto Film Festival and continues to be a relevant story that ripples through today's zeitgeist.
We collaborated with Vice on an issue of their magazine. They did a wonderful job revitalizing and bringing awareness to such a unique treasure. The magazine is truly a collector's edition.
The Trump pictures I wrote about years ago were found during a late-night curation session in 2015. My arguments with his loud, character-playing attorney, Michael Cohen, sometimes still rings in my ear.
In the years since, the collection images continued to garner a curious and committed following. Over the last year, the NFT space presented a fresh new take on the collection, as well as a new monetization opportunity for the company. Most importantly, it was true to our creator-first mission. The joint venture is initially expected to focus on the creation and generation of digital art licensed from the OG Collection, LLC, a wholly-owned subsidiary of Creatd. We do, however, look forward to working with creators to champion outstanding digital artwork and identify the right brands for them to work with. It is part of our responsibility as a management team to remain diligent and explore opportunities for our community's constituents in the creator economy. With the formation of the OG Gallery, we are paving the way to both service and inspire future creators and digital artists.
Reader insights
Be the first to share your insights about this piece.
Add your insights