6 Things I've Learned As A CEO
As a CEO, or person within any other vocation really, the best gift you can give yourself is to learn how to learn.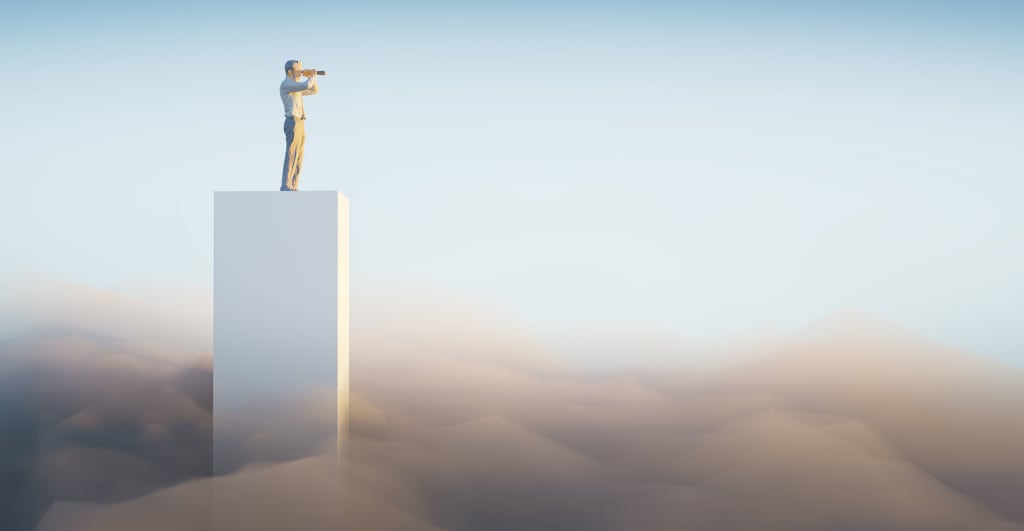 Being a modern-day CEO means accepting that there is no new normal. In fact, I am relatively confident there never was an old normal to begin with. We are far from processing the ripple effects of 2020, let alone the last five years. According to a report I read, technological advances in society could displace up to 85 million jobs within the next five years. With this in mind, I explored further and found that there are approximately 85 million working-age people between 45 and 64 who will fall into this category. I for one, do not want to be displaced, certainly not when the path to relevancy is so clear.
As a CEO, or person within any other vocation really, the best gift you can give yourself is to learn how to learn. In a world where we are all entitled to opinions, evolution only occurs when we seek facts and not opinions. The issue is, most of us stop learning prematurely, choosing instead to accept a final stasis of being. We cannot negate that as global society, we are in an evolutionary time period that is far from any concept of a new normal. The idea of old normal to new normal is not an instant switch, but instead, a period of adaptation and ongoing learning.
The World Economic Forum warns that inequality is likely to increase unless displaced workers can be retrained, which I would argue would be realigned. More than two-fifths of large companies surveyed plans to reduce their workforces due to the integration of technology. Job creation is starting to lag behind job destruction, and this factor will continue to disadvantage entrepreneurs, brands, creators, media specialists, and just about anybody who looks at a screen once a day as part of their job. To those who don't know, that's practically everyone in 2021. Much of them do not have the resources to evolve with the rapidly changing digital landscape. Our technology platform will be part of the curative process. Vocal is a voice of the future.
Since completing a number of strategic milestones that we had laid out to the investor community over the last few years, we are well positioned for strong, organic revenue growth. The CEO of a publicly traded company is charged with maximizing the value of the business. Establishing a core product line and having clear visibility on scale has afforded me the luxury to take a moment and reflect on some of the things I am continuously learning to improve as a CEO. They are in no particular order and are drawn from an ongoing slack channel where past, present, and future me are conversing with one another as we steer the ship of the company forward.
1. You Are Your Most Important Critic
The past version of myself has always worked to ensure the present and future me are in a position to surpass the expectations of the past. It's all done through a personal Slack channel where I theoretically keep my journal or diary. I know that present me is always looking two weeks into the future.
The Slack channel is not used for writing poems to myself, rather, it serves as a construct for an internal feedback loop that defines me. It is one thing to take criticism from others, but you are your most important critic. I'm all in for constructive criticism, as long as the critic understands the difference between opinion and fact. But a CEO must have the confidence to make hard decisions, and as Ray Dalio says,
"To be a successful entrepreneur, one has to be an independent thinker who bets against the consensus and is right."
My feedback loop in Slack has been an invaluable component of my success.
2. Know When and Who to Delegate To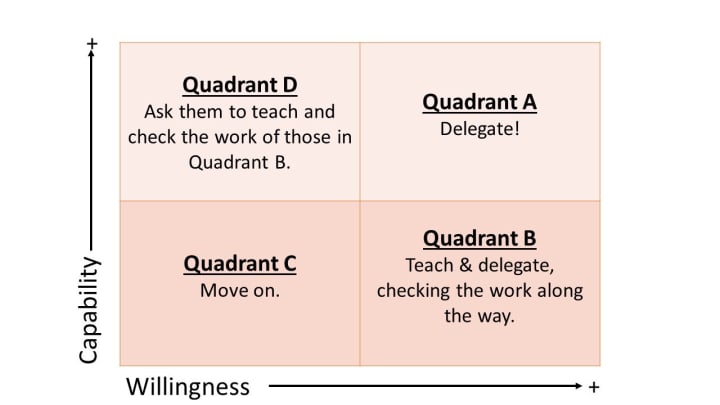 CEOs typically aim at achieving outcomes that correlate with an organization's mission. It is important, though, to know when and how to delegate. Simply put, I'm referring to that moment all CEOs encounter sooner or later, a realization that their continued tendency for 'alpha generation' (in other words, the 'above and beyond'-ness) might actually begin creating diminishing returns, and that passing on responsibilities is the only way to accomplish the mission.
3. Protect Your Business like You Would Protect Your Family
Fiercely protect your company if it is attacked. For me personally, my life, my family, my friends are all intertwined with my business. My passion to compete on the Nasdaq is often all consuming. My life is like a Venn diagram of overlapping circles illustrating the logical relationships between my business and personal relationships.
As such, I am compelled to see an attack on one as an attack on the other. This is why, as a company, we spend so much time on compliance, cybersecurity, moderation, and corporate government. Without these very underlying foundational underpinnings, it would be chaos. A CEO can often get frustrated by these divisions, but he must never take it personally. His or her interests are uniquely aligned with theirs. Both are protecting the interests of shareholders.
4. Define the Culture and Enforce It
An article written by Jill Grunenwald stated
"Culture is a driving force for companies to meet ambitious goals and outperform competitors, exceed market expectations for shareholders, and retain employees. Companies that cultivate a healthy culture have a bright future despite the state of the economy."
And I could not have said this better myself. Every culture is unique. Every culture evolves and the CEO is the person who assures that process is carried out.
5. Have a Vision and Share It with Your Employees
To share a vision, means to share an inspiring story about the future based on a logical extrapolation of the present. That is the root of it all. It opens up a number of threads. It extends beyond the standard 'company vision' to any area of your business that requires direction. For example, you might have a vision for the overall market, for your current and future customers, and for your company's culture or your particular division, but it is of no use if it is not clearly and consistently communicated to your networks, teams, and shareholders.
Seeing the present as it really is requires constant and meticulous observation, deep thought, and an intense level of clarity. This is why CEOs often benefit from distancing themselves from day to day operations, and seeking multiple opinions to broaden their perspective. I highly recommend this level of thought and rest for not only CEO's but for everyone; it is literally about refilling depleted energy tanks.
6. Humanize Yourself Through Storytelling
Ironically, my last idea for this listicle was "storytelling," which is at the heart of our flagship product Vocal. The company and our mission are at the core of everything I do as the CEO. Throughout time, this quote from an article I dropped in our company-wide Slack has stuck with me.
Khalid Halim points out that a fast-growing company can quickly outgrow the technical skills of its people. Founders, however, are immune because storytelling is inherently exponential. I by no means think I am immune, but I can say with certainty that storytelling is exponential in actuality and value.
Reader insights
Be the first to share your insights about this piece.
Add your insights