Home Office
Must Have Gear for Working Remotely
Having no commute isn't the only great perk about working from home. Pick up some of this great gear for working remotely and enhance your day to day.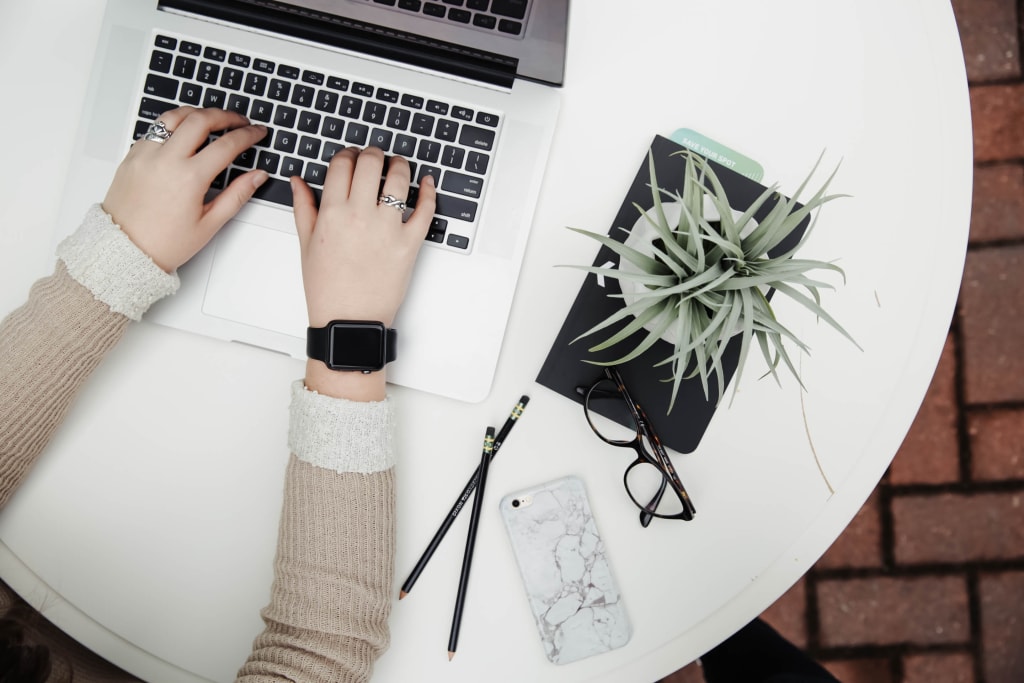 As we rely more and more on the internet, people working from home is becoming more common and less of an anomaly. Many companies, especially smaller ones, are eliminating the office altogether. Why spend a ton on rent in a swanky Manhattan office when most work is done through the internet?
Many places already allow their employees to work from home on certain days, but what about those that work from home everyday? If you happen to be one of those people, there is some must have gear for working remotely on the market that can make your days a whole hell of a lot easier.
These products can enhance your work life balance, promote a healthier work environment, and simply make work a bit more fun. If you find yourself in a remote working situation, listen up, as some of the must have gear for working remotely can vastly improve your quality of life.
They say sitting is the new smoking, so avoid it all together by getting a standing desk for your at home work environment. Standing will help you remain more alert during the day, and don't worry if your legs get tired — this thing is adjustable!
Standing desks are becoming more popular around the office, so you should definitely invest in this productivity booster. It's some of the best gear for working remotely that will increase home office versatility.
You are going to need a workhorse computer with plenty of memory if you wish to work from home effectively. This MacBook Air by Apple is the most important piece of gear for working remotely, because it literally will connect you with your co-workers.
Make sure your internet connectivity is strong, because if you have problems with it throughout the day you could have trouble getting your work done. If you do experience issues with your internet connection, don't worry too much, that's why you got this powerful laptop. Take it down to your local coffee shop and get back to work.
It's incredibly important to back up your work, especially when you have nobody else around to verify you've done it. This Portable Spacestation is must have gear for working remotely that will also cover your ass. It offers advanced storage with universal power for virtually any USB device.
You can easily upload or download any file when the Spacestation is connected to your device. Stop deleting and start saving all your important work files and phone numbers, there may come a time when you'll need them.
You invested in a great laptop (your most important work tool!) and now it's time to protect that investment. Odds are you will be doing some traveling, so it's going to be necessary gear for working remotely.
The great thing about this product is that it fits your laptop like a glove, and the fit is so snug even if you drop the computer it'll be fine — most of the time. It's amazing for getting in and out of airports, because it isn't as bulky and cumbersome as other sleeves that provide this level of protection.
Being cooped up at home all the time can make a person go stir crazy. So, take advantage of this Apple watch and go for a run, or head to the park for a bit, all the while you can still be alerted to important emails or memos.
It's must have gear for working remotely if you'd like to improve your work life balance. You aren't hemmed into normal office hours, so why not make the best of your newfound time?
Lets face it, working from home can have many distractions, anything from Netflix to screaming kids can derail your day. Whether you're on a plane or in your home office, these headphones from Bose will let you work in silence, or even just give you a minute to think, essential gear for working remotely.
They are designed specifically for use with select iPods, iPhones, and iPads, but they are also pretty compatible with most Android, Windows, and BlackBerry phones.
The iPad can be important gear for working remotely, especially if you have a lot of long flights. You can use it to catch up on emails and work, or just watch movies and listen to music during long travel sessions.
It's a bit smaller than the normal iPad, so it will take up less space and makes multi-tasking simpler. The touch screen makes it incredibly convenient.
Sometimes you need to decompress a bit from work, so busting out your e-reader might be just the thing you need. It's also great for taking on planes, which is a perfect time to catch up on that book you've been meaning to read for months.
It enables you to turn the page without lifting a finger, and its adaptive front light provides ideal brightness, day or night. It comes with up to weeks of battery life, so don't worry about it crapping out on you near the end of a great story. It's great gear for working remotely, because it can help you unwind.
Another great tool for work life balance among remote workers is the Fitbit. It's really great gear for working remotely if you've been worried about your sedentary lifestyle.
Track your steps and heart rate, and find out just how many calories you burned during the course of the day. It can help you find moments of calm throughout your day, with personalized guided breathing sessions based on your heart rate, and can help ease anxiety and stress, like meditation, without having to sit down.
It's practical gear for working remotely, because during all that travel you're going to need somewhere to put all your work gadgets. Travelers Choice will make traveling easier because you won't need to worry about checking a bag, it'll fit nicely in the overhead storage compartments.
It might be small and compact, but make no mistake, this thing can fit a ton of valuables. A time will come when most remote workers will have to travel, so it's best to be prepared.
product review