Marketing: Cost vs Value
How much does it cost?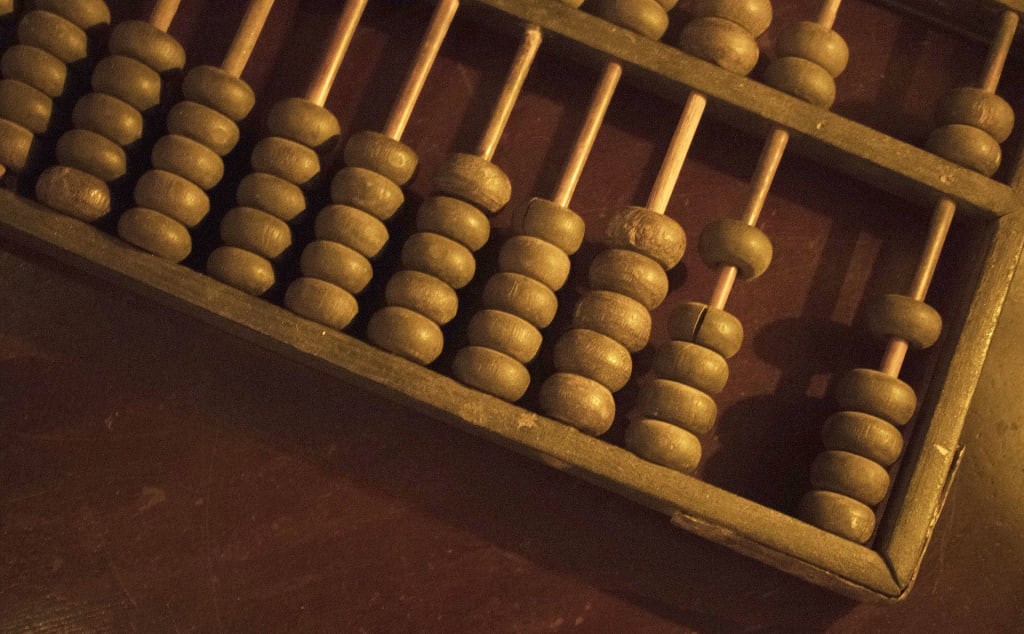 "Nowadays, people know the price of everything and the value of nothing."

- Lord Henry in Oscar Wilde's 'The Picture of Dorian Gray'
More relevant now than it was 130 years ago, Lord Henry's observation describes a fundamental problem that is most likely driven by 21st-century unrestrained consumerism, where the acquisition of consumer goods is fuelled by availability and credit, and [almost] everything is disposable, retaining little intrinsic value.
Few of us consciously consider the real value in anything we buy, only its cost, even though it's our unconscious sense of value that underpins what we're considering buying in the first place, and this is true whether it's a consumer product (house, car, holiday, mobile device, home entertainment system, etc.), or essential business products or services.

Cost vs Value
"How much will it cost?" are the words we marketers hear all the time when the real question should be, "How much will it be worth to me?" And the dictionary's definition of worth? "Equivalent in value to the sum or item specified." There's that word again; 'value'.
Perhaps the only exception to this generalisation is the diamond engagement ring, although how we feel about these life-changing rocks is actually the result of possibly the greatest marketing campaign of all time, and should probably be the subject of a separate article.
But let's consider cost, and specifically where the true cost is in relation to marketing.
Where do you think the true cost of marketing is? Is it hidden in the channels through which you choose to broadcast your message, such as social media, magazine ads, tv, radio, and so on? Perhaps it's tucked away in producing and distributing branded merchandise, such as mugs, desk organisers, key fobs, USB sticks and diaries? Or maybe it's lurking in the salaries paid to internal staff, or fees paid to marketing agencies, both of which may drain your budget, and for little or no return?
It's none of the above. The true cost of marketing lies only in the failure of a marketing campaign to deliver positive results.

A lack of marketing know-how
Small businesses, defined as having up to 49 employees, account for 99% of the total businesses in the UK. They're essential to the UK's economy with a collective turnover of around £2.3 trillion (around half the turnover of the UK's private sector) and account for almost two-thirds of the country's employment.
Being a fully paid-up member of that illustrious group, you'd think small businesses would know their onions when marketing their own business, products and services. Yet, sadly, a surprising number have little to no idea, and that's also true of many medium-sized businesses where their turnover (according to the Government's definition of the 'medium' category) can extend to £25.9 million.
Whilst a high turnover doesn't predetermine success or even profitability, it's likely for a business at that scale that some of their success will result from success in marketing activities.
Many companies grow beyond being a 'small business' simply because they're great at what they do. Sometimes they work their existing customer base and grow as their customers grow so that they're able to continue supporting them. Sometimes they find themselves in a niche market that unexpectedly grows beyond all expectations and can capitalise on that (imagine being in face mask production at the start of the global coronavirus pandemic). And sometimes, they just get a lucky break with a new customer who puts more and more business their way, surfing it like a wave.

But where's the strategy?
It's wonderful for the companies who experience growth this way, but each of the above scenarios lacks a common element, namely, anything even resembling a considered strategic marketing plan.
Although once it becomes obvious that a company is growing consistently, it's not uncommon to put a marketing strategy in place in order to capitalise on that growth.
Doing so will either involve expanding the internal marketing team or, as is often the case, outsourcing some or all of the work to a third-party agency. The latter option is extremely common as a precursor to the financial commitment of employing additional staff. Why do you think there are so many marketing agencies out there?

High street micro business - a marketing exercise scenario.
The leaflet drop: Let's say you run a dry cleaning business. You'll be like millions of high street micro-businesses across the country that hide in plain sight. The local community knows you're there when they need you, most of whom rarely do, and you're kept afloat by a group of loyal customers who genuinely enjoy and benefit from the excellent service you provide, but still mainly come to you because you're at the 'right' end of the high street.
You realise it's important to expand your customer base in order to increase cash flow consistently, so you decide that a locally focused leaflet drop should do the trick and won't break the bank.
Your shop manager's neighbour's brother's friend's creatively minded son helps to design the leaflet and you spend a few hundred pounds having a few thousand printed. You pay the local newsagent to have his paper boys and girls put through people's front doors.
Sure enough, it generates more business in the form of new, paying customers.
Your leaflet intelligently offered an incentive, such as a discount or a two-for-one deal, as well as a 'get five garments cleaned, get the sixth one free' loyalty scheme - except you forgot to add an expiry date, so now anyone pinning the leaflet to their corkboard for the next twelve months will still be able to benefit from the offers.
Whilst the campaign doesn't set the world alight, it definitely increases sales and there's significantly more money in the till, so you deem the campaign to be a success.
Of course, you should take the customer acquisition cost into consideration, i.e. the total cost of getting the leaflets out there divided by the number of new customers you acquired.
And also the total additional revenue these new customers generated (don't forget that the ongoing loyalty discount scheme will continue to take a small chunk of your profits) divided by the number of new customers, then cross your fingers that this figure is larger than the first figure.
However, it's pretty likely that you'll choose to ignore these details because they are the reality check you're unlikely to want because you'll believe the increase in awareness of your business and cash in the till beats everything else hands-down. After all, the campaign did genuinely bring in new customers, and that was its original goal.
The local radio ad: Given how long you've been in this town providing an excellent dry cleaning service, you realise the only way you're going to make a step-change to your revenue is to draw customers in from further afield.
Some long-overdue research quickly reveals no competitors in either of the two nearby high streets and only a run-down, poorly located dry cleaning shop in a third area that's taking very few of the customers you've decided rightfully belong to you.
The obvious marketing campaign strategy for getting to as many people as possible, as quickly as possible is to advertise on local radio. Yes, it'll be expensive, but it's a punt with an impressive track record and excellent prospects. It will also cover way more than just the local town.
The radio ad talks briefly about the benefits of dry cleaning, especially for quality garments, and the 100% eco-friendly, biodegradable solvents used in your particular process, and offer the same discount and loyalty scheme incentives. The ad runs three times daily for three months.
Overall, it costs you ten times that of the leaflet campaign, but the result is nothing short of spectacular. It puts you firmly on the map with new customers continuing to come in six months later. You feel like a local celebrity now and you convince everyone, including your accountant, that it was money well spent.
Subsequent cost analysis and customer acquisition figures prove the campaign is the gift that keeps on giving and continues to see a significant return, utterly transforming your business.

The moral of the story 
While the leaflet campaign was a quick, easy solution that was cheap to execute and required little thought, and it definitely brought in new customers, the result was only a trickle of additional cash on which at best you broke even, and at worst you made a loss.
Whereas the radio ad was a considered, strategic approach to business development that required a significant investment in time and money, and a longer-term view on the return, but the result was transformational.

Not everything is black and white in marketing
Either of the above scenarios could have been hugely successful, but the measure of a marketing campaign's effectiveness will depend on the goal you set to measure it by.
For most businesses, the goal is simple; generate as much money as possible, whereby the amount of additional money, or profit, becomes the only relevant measure of the campaign's effectiveness. And effectiveness is another way to describe why you get a return on your investment. That's right; marketing is as much an investment as any other.
So, where was the true cost of marketing in the above examples? It certainly wasn't in the few thousand pounds spent on the radio ad, was it? No, the true cost was in the failure of the leaflet drop to deliver on its promise and potentially lose your money.

Doing nothing is the same as moving backwards
Investing in marketing is, without doubt, a significant consideration for many companies, especially the smaller ones because you can never quite tell if what you're planning to do will work.
Getting it right could mean financial freedom, whilst getting it wrong could mean financial ruin. Thankfully, it's rarely that cut and dried, but the middle ground is only survival, and it's what a great many micro-businesses succumb to, sadly.
If your business is only scraping by and you do no marketing, you will never move it forward. Ultimately, it will be overtaken by competitors, inflation, interest rates, lack of customer loyalty, a change in trends… the list is endless.
"Doing business without advertising is like winking at a girl in the dark. You know what you are doing, but nobody else does." 

- Steuart Henderson Britt. Marketing Psychologist
If you honestly have no funds available to pay for marketing, then yes, you're a bit stuck, but if things are that bad in your business then you urgently need to beg, borrow or steal a way to pay for a marketing campaign in one form or another, or perhaps get out before it all comes tumbling down around you.

Taking action
On the bright side, you don't have to launch a campaign intent on taking over the world, but stepping the business up a notch can only have a hugely positive impact on your and your family's lives.
Get to work on truly understanding your customers' needs, making sure you're selling what they're buying and that you understand the value you provide to your customers.
"Help your customers and you help your business."

- Leo Burnett, Advertising Executive
Get to know your competitors inside out and make an action plan out-market them on all levels.
Remember that marketing doesn't have to be expensive, but it does need to be super effective to make a significant difference.
And remember, if you decide to seek outside help with marketing, ask not how much it will cost, but how much it could be worth to you.

Originally published on clivewilson.com/marketing-insight/
About the Creator
I write with an inquiring mind about marketing, business and what life can teach us about life, and I take very little at face value.
You can find more about me at www.clivewilson.com
Reader insights
Be the first to share your insights about this piece.
Add your insights