Jobs In Finance Near Me 2023
Jobs In Finance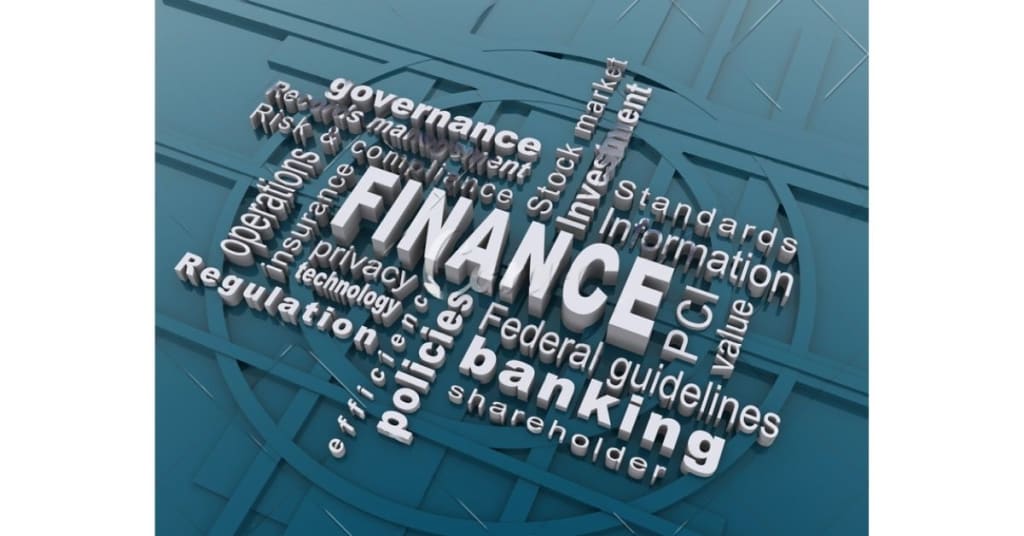 Indus Plus Pvt Ltd is a leading financial services company based in India, offering a wide range of financial products and services to its clients. Within the organization, the finance department plays a crucial role in managing the company's financial operations and ensuring the efficient allocation of resources.
As a finance professional at Indus Plus Pvt Ltd, you would be responsible for a variety of tasks related to financial planning, analysis, and reporting. You would work closely with the senior management team to develop strategic financial plans and goals, providing insights and recommendations to support business decision-making.
One of your primary responsibilities would be financial analysis, where you would analyze financial data, market trends, and industry benchmarks to assess the company's performance and identify areas for improvement. This analysis would involve conducting financial modeling, forecasting future financial outcomes, and evaluating investment opportunities.
In addition, you would be involved in budgeting and financial planning processes, collaborating with various departments to develop accurate and realistic budgets that align with the company's overall objectives. You would monitor the budget throughout the year, tracking actual performance against projections and identifying any variances.
To excel in this role, you should have a strong understanding of financial principles, accounting standards, and regulatory requirements. Proficiency in financial analysis tools and software, as well as advanced Excel skills, would be beneficial. Excellent communication and presentation skills are essential, as you would need to effectively communicate complex financial information to non-financial stakeholders.
Working in the finance department at Indus Plus Pvt Ltd offers an exciting opportunity to contribute to the growth and success of a prominent financial services company in India. You would be part of a dynamic and collaborative team, working in a fast-paced environment where your financial expertise and insights would make a significant impact on the company's performance and strategic decisions.
Qualifications
• Master's (Preferred)
• Accounts: 5 years (Preferred)
• Day Shift (Preferred)
Full Job Description
Reporting to: General Manager Finance
Job Description:
• Maintain a strong understanding of accounting principles and standards and keep up-to-date with changes and developments in the field.
• Develop and implement financial policies and procedures to ensure compliance with relevant regulations and standards.
• Prepare/review annual and interim financial statements in accordance with accounting standards
• Prepare/review monthly management accounts before reporting.
• Oversee the day-to-day accounting operations of the company, including accounts payable and receivable, payroll, and general ledger maintenance.
• Coordinate with internal & external auditors and other professionals to ensure compliance with auditing standards and requirements.
• Undertake review role for work completed by others within the team.
• Ensuring timelines, accuracy, and completeness in accounting operations.
Professional Competencies/Skills Required:
• Financial analysis and reporting
• Accounting and Auditing standards
• Leadership and team management
• Communication and interpersonal skills
• Attention to detail and accuracy
Preferred Qualification & Experience:
• ACCA Qualified or CA Finalist
• 5-7 years of relevant experience (preferably in Apparel industry)
Job Type:
• Full-time
Salary:
• Rs120, 000.00 - Rs130, 000.00 per month
Ability to commute/relocate:
• Lahore: Reliably commute or planning to relocate before starting work (Preferred)
Education:
• Master's (Preferred)
Experience:
• Accounts: 5 years (Preferred)
• Shift availability:
• Day Shift (Preferred)
Which is best career in finance?
It really depends on what you're looking for in a career. There are many great options in finance that can provide you with job security, high salaries, and excellent opportunities for growth. Some of the most popular finance careers include Financial Analysts, Investment Bankers, Financial Advisors, and Accountants. Each of these careers have their own individual requirements and potential rewards, so it's important to do your research so you can find the best fit for your skills and interests.
How do I prepare for a finance job?
Preparing for a finance job is about more than just having the right qualifications. You must also have the skills to use financial software, analyze data, and effectively communicate your ideas. It's important to stay up-to-date with industry news and trends, be able to explain complex financial topics in simple terms, and have a strong understanding of ethical practices. Developing these skills will help you stand out when applying for a finance job.
Why do you choose finance?
Finance is an exciting field with many different opportunities and possibilities. It can be a great way to make a living, whether you're looking for a long-term career or just some extra money. With finance, you'll have the chance to use your skills and knowledge in the market to help people reach their financial goals. Plus, you'll get to keep up with industry news and trends, learn new strategies and techniques, and meet interesting people in your field.
Why should we hire you?
I understand the financial landscape and have the necessary skills to complete accurate and timely financial tasks. My work experience and knowledge make me an ideal candidate for this role, as I am able to effectively manage money, assist with budget creation, analyze financial reports, develop strategies to improve financial processes, and manage people and resources. I have a proven track record of success in my past positions and I would be thrilled to bring that same level of excellence to your organization.
About the Creator
We can provide the latest and upcoming Jobs in Pakistan 2023 for fresh and experienced graduates. Here we can provide the latest and forthcoming Govt, Private and remote jobs in Karachi, Islamabad, Lahore & all other cities in Pakistan.
Reader insights
Be the first to share your insights about this piece.
Add your insights