How to Create an Employee-Friendly Business
Making the Perfect Place for Your Employees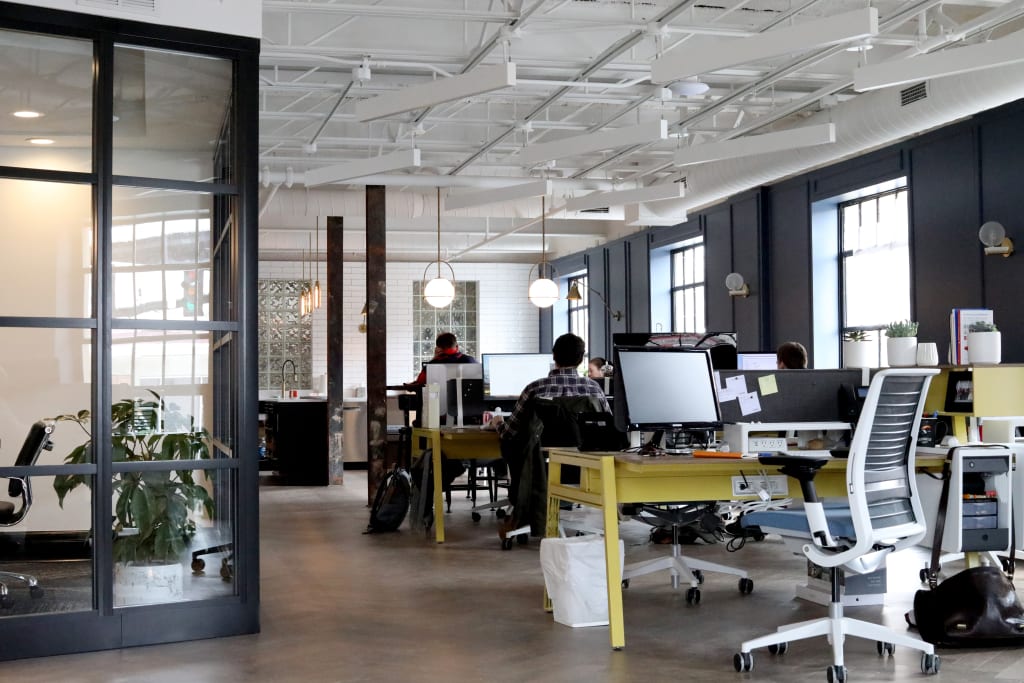 What is your favorite thing about going to work? If you are like me and many others, it's the people. My coworkers inspire and motivate me to put in my best work. The sensation of belonging to a second family all working on the same company-building projects is irreplaceable. Creating an environment like this for your employees may seem daunting, but there are a number of simple ideas you can implement to create an Employee-Friendly Business.
Tips for Management
How upper management interacts with the employees sets the tone for the workplace as a whole. Your employees will find more happiness in their work, as you provide a clear, energetic direction for the company. All of your employees are looking for fulfillment in their work. When they are committed to growing the business, and can connect how the tasks they complete help progress the company's goals, a sense of team unity is created. Take the time to meet with your employees to gain an understanding of what they like and dislike about their work, and use that feedback to make changes as needed, or as a springboard to help inspire workers to become passionate about seemingly unimportant or menial tasks. Your staff will be more motivated to give their best work when they feel their contributions and opinions are heard and valued through action.
Beyond your direct interaction with your staff, also consider how your employees interact with company policies. Do your policies allow your employees the flexibility to react to other aspects of their lives? If an employee has sick children, do they have the freedom to work from home, while they tend to their family? Are your employees free to arrange their daily schedules insofar as they accomplish the tasks set to them? Are there opportunities for your people to rest their minds and take short breaks to get refreshed? All of this is not to say that you need to let your employees take advantage of you, or the business. As your policies demonstrate mutual trust and respect in your employees' ability to autonomously complete their work, the happier your people will be.
Building Usage Tips
Is the physical space your company uses inviting to the people who work there? Modern workspaces are no longer the sanitized, lit with fluorescent lights, utilitarian monoliths of the 80s and 90s. They are more open, collaborative spaces where people want to feel comfortable like they are when they are home. While the exact layout will be influenced by the geography of the office, make sure that there are spaces for collaboration, spaces for solitary, uninterrupted focus, and spaces for relaxation, and socialization. These spaces need to be demarcated and distinct, so that activities from each do not spill over and interrupt others.
Recognition for Success
There is no need to think that you, as upper management, are entirely responsible for your employees' sensation of fulfillment and happiness at work. This is a responsibility that you can share with the body of your workforce. While the attention and recognition you give are valuable, it is also important that your employees participate in peer to peer recognition. Your recognition program should have a few key attributes. First, it needs to be a formal, universal program. Set aside time and resources to ensure that your entire staff knows that they can formally commend each other for their hard work. Put into place a formal system for people to submit, and receive this recognition. This could be an app or a regular all-hands meeting. Second, publish the recognition. This could take the form of the classic "Employee of the Month" wall of fame, or small gifts for excellent performance. Third, it needs to be a vehicle for senior leaders to set an example for junior company members. As your senior leaders recognize their peers for their contributions, junior members will be incentivized to recognize their peers' work as well.
Creating an employee-friendly business is an investment in your company's future. This investment is made in its people, and the space they inhabit. Trust in and reward your employee's drive to make something great and create bonds with their coworkers. Your employees will pay you back in their passion and ingenuity.