Are Social Media Influencers the New Actors?
Coming soon to a screen near you: Liza Koshy, not Jennifer Lawrence.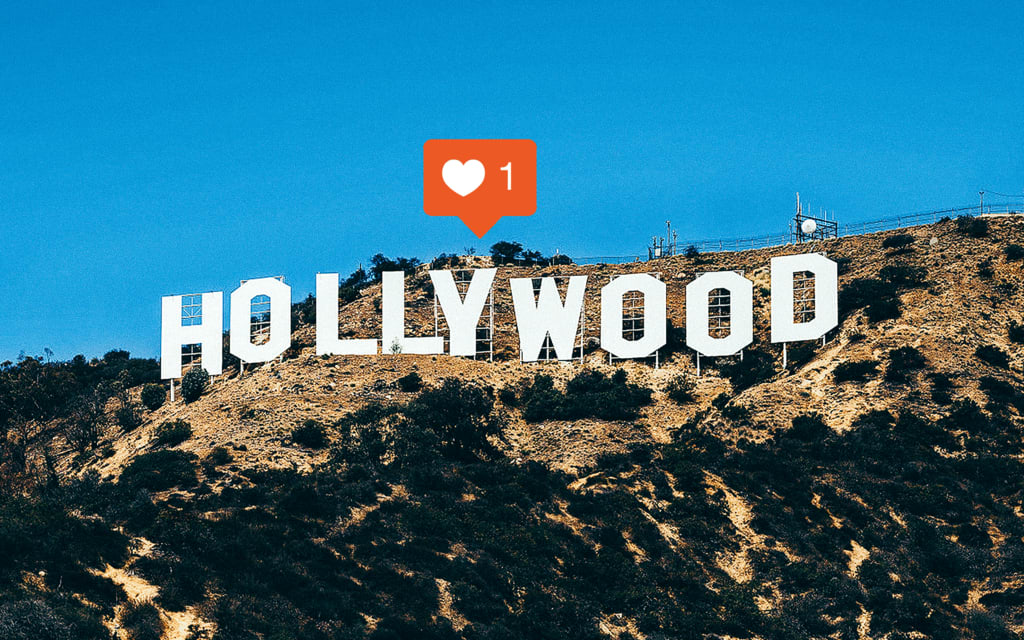 Once upon a time, movie stars used to rule Hollywood.
When a film needed promotion, they'd appear in newspaper articles, magazine spreads, talk shows, etc. Although not much was really known about their personal lives (thanks to a team of crafty publicists), their fans still went to see each new film. Tom Cruise, Julia Roberts, Bruce Willis, Denzel Washington, Sandra Bullock—the list goes on and on.
Fast forward to 2018. Today, people often follow projects, not actors. They don't go to see Thor to see Chris Hemsworth, they go because it's Thor—an established Marvel superhero brand. This shift opened up opportunities for non-traditional people to appear in these projects, potentially displacing established actors: Social Media Influencers.
Unlike traditional actors, influencers engage with their audience every day, usually in very authentic ways. Their personas aren't crafted; if they have acne, are upset, or get into a bar fight, chances are you'll see it on one of their platforms.
Social media influencers have a hold on the hearts (and eyeballs) of millions of people all over the world. With the use of their platforms, the top online personalities are primed to be the next big trend in mainstream media.
Here are some examples:
TV: The Amazing Race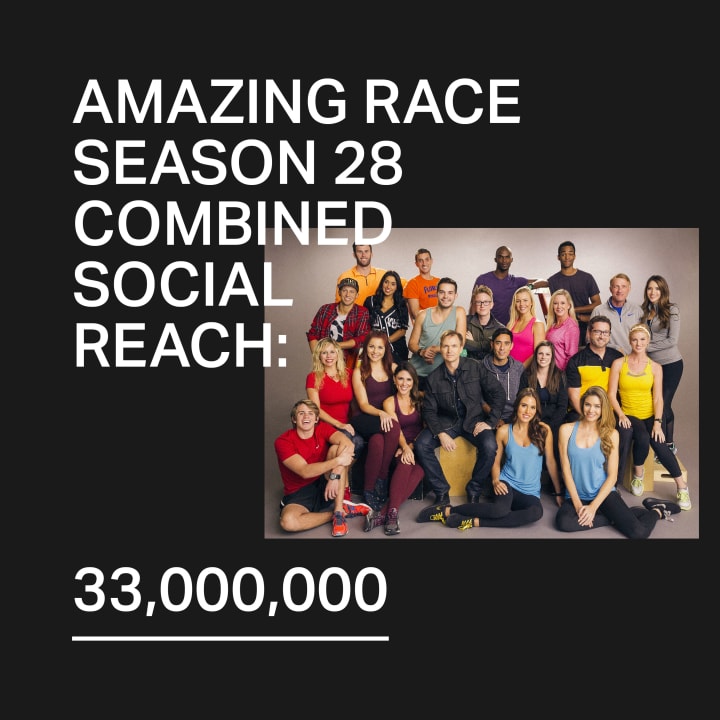 The producers of the long-running show realized the kind of hold that famous influencers have on their audience. As a great way to bring more awareness and popularity to an already established television show, the producers scouted internet stars who already had millions of loyal followers, fans that would likely follow them to any medium. Popular YouTube stars who have been featured on a season of the show include Tyler Oakley, Joey Graceffa and Blaire Fowler. They even took this concept one step further and went on to hire Vine (R.I.P) stars, Instagram models, and gamers such as Darius Benson, Cameron Benson, Jessica VerSteeg and Brittany Oldehoff.
The 2016 installment in Tyler Perry's popular Madea series featured several prominent social media influencers including Liza Koshy, Kian Lawley, JC Caylen, and Jimmy Tatro. This enabled the studio to capitalize on their promotional abilities and add some new moviegoers—some of whom might not otherwise have gone to the theatre. The movie ultimately grossed roughly $75 million on a $20 million budget, and the influencer casting could only have helped with the financial outcome.
When the new Paramount network was looking for a host to pair with Nick Cannon for Lip Sync Battle Shorties, Nickelodeon's spin-off of the popular show, they went with JoJo Siwa. The precocious 14-year-old influencer has over 6.5 million followers on Instagram alone; her posts are about everything from clothes to music to her adorable dog. Marrying a traditional actor/host like Cannon with an up and coming influencer in Siwa is the perfect way for a new show to gain an audience right out of the gate—and the ratings for the new show, especially online, bear witness to the savviness of this strategy.
Successful shows like Stranger Things, Narcos, Empire, and Mr. Robot all share a strong social media component as well. This is due to a number of things:
Live streaming
Premiering the show on social media for a limited time
Using hashtag campaigns
Simply generating tweets and building a fandom online
Digital: YouTube Red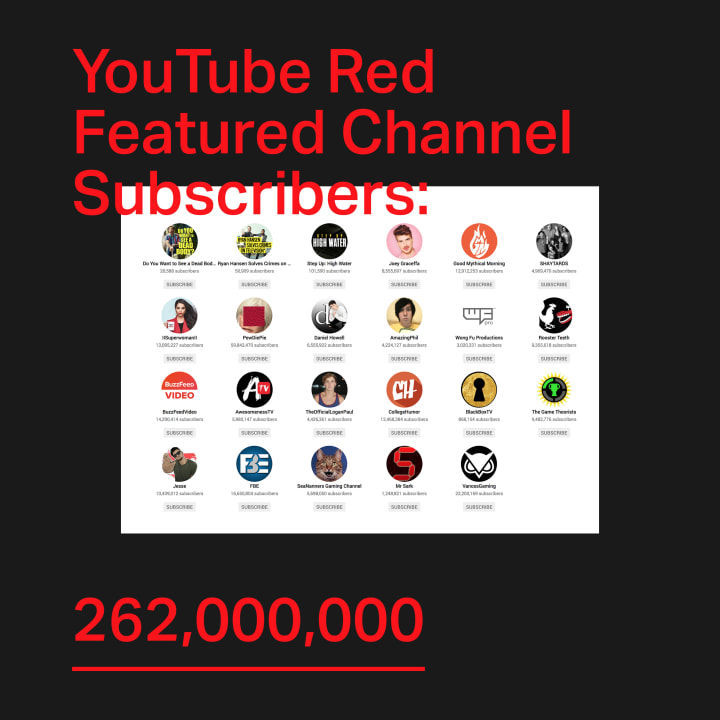 The streaming service is dedicated to providing a platform for influencers who already have an established audience. As one of the more successful online ventures, the platform is one that YouTube accounts must pay for separately to view.
Filled with programs, movies, and series, the platform gives its viewers unlimited exclusive shows from their favorite social media influencers. There are dramas, comedies, miniseries, documentaries, reality shows, and even animated series.
Some of the most popular shows include Rhett and Link's Buddy System (with Rhett McLaughlin, Link Neal, and Page Kennedy), Escape the Night(featuring Joey Gracefea, Eva Gutowski, Liz Koshy, Tyler Oakley) and many, many more. Scare PewDiePie, featuring the most subscribed to YouTuber of all time, has an astonishing 59 million subscribers.
Digital: Bad Agents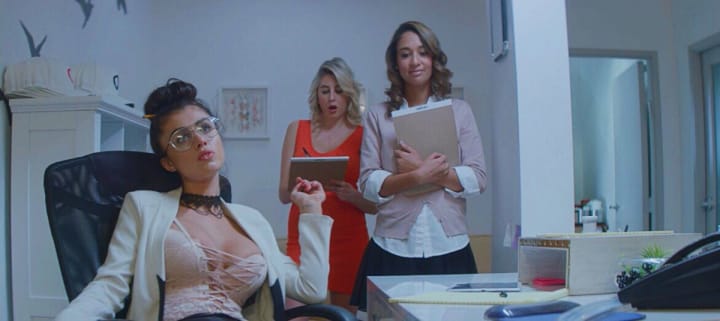 It was inevitable that someone smart would hit upon the perfect use of these online experts: a digital series. As a way to bring the influencer community together while creating powerful momentum behind the launch of a web series, Noel Leon created Bad Agents. Leon is a pioneering Instagram model/actress who—like many of these influencers—is much more than she appears. She wrote and produced the upcoming series—an action-packed parody of the female spy genre—and enlisted many of her influencer friends. A marketer's dream, the cast is filled with social media stars who get a chance to spread their wings beyond their respective platforms and also promote the series with each of the cast member's substantial outreach.
The cast reads like Ocean's 11 for social media, with popular personalities such as: Bri Teresi, Arika Sato, Antonio Ramos, Angel Merino, Jessica Vanessa, Juhahn Jones, Khadi Don, Lauren Drain Kagan, Leli Hernandez, Tim Chantarangsu, Vitaly Zdorovetskiy and more. The total reach of the combined participants is over 100 million on Instagram alone. Add in YouTube, Facebook, and Twitter, and the numbers are staggering.
Bad Agents could be pioneering in another, more topical way. The next generation of content creators is inherently diverse. Unlike the forced diversity of Hollywood, these influencers truly don't see color, gender, or sexuality. In Leon's series case—gay, straight, bi, Caucasian, African American, Asian, Latino—they're all part of the fun.
When an online personality grows a following, their main priority is usually creating authentic content and promoting effectively. Influencers use their media outlets constantly, posting videos, pictures, tweets, doing live streams, and even personally DMing fans. These interactions are a requirement for building and maintaining their stardom.
Some personalities do appearances at growing conventions such as VidCon, Playlist Live, Beautycon, and Amplify Live to meet their fans, with some stars even embarking on world tours to spend some more intimate time with their followers. These interactions form an attachment for both sides, with influencers grateful for the commitment of their audience and fans feeling like they have a direct relationship with the stars.
All in all, it's a much different connection than watching Will Smith talk about how much fun he had making his latest movie on Jimmy Kimmel Live.
Liza Koshy will never out-act Meryl Streep, and will probably never win an Oscar. But influencers like her and Noel Leon connect with their fans much more than most mainstream actors, which is just one of the reasons why the trend of influencers in the movie, TV, and digital content world is here to stay.