A Digital Presence: How It Helps Your Business
There is no doubt that the digital marketplace is booming.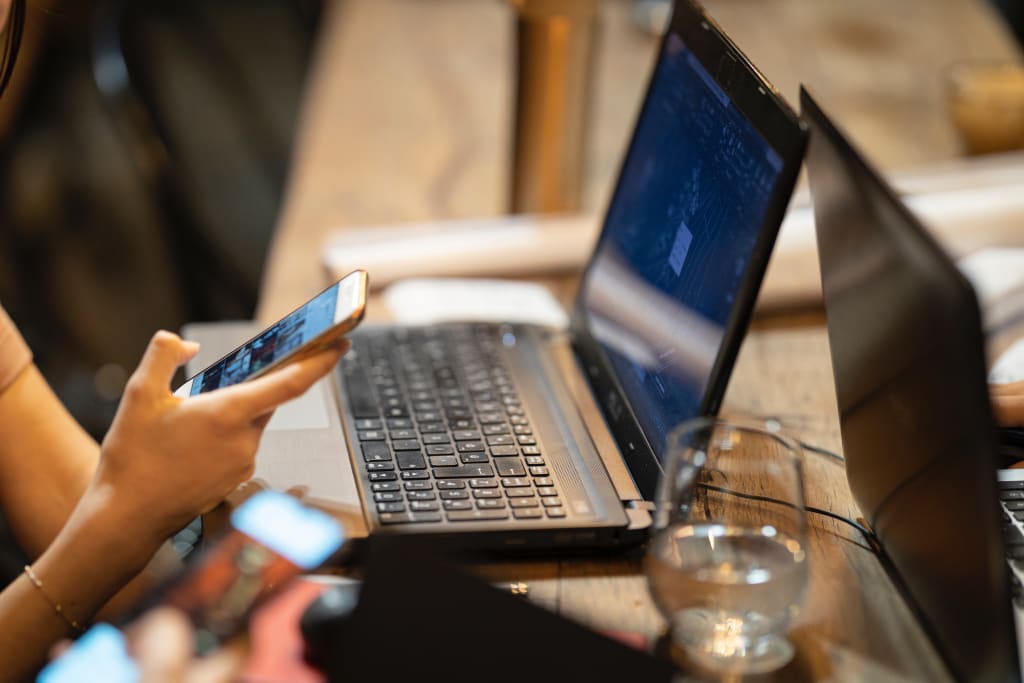 There is no doubt that the digital marketplace is booming. Nowadays, people go to bed on their social media platforms, and the first thing they do upon waking up is log back on. If your company isn't taking advantage of everything the internet and social media has to offer, then you are losing business. Have no fear. It is never too late to make changes to ensure your line of work is keeping up with the ever-changing realms of technology. Here are a few reasons why a strong online presence will help your trade.
Sheer Numbers
Of the roughly 7.7 billion (and counting) people on this earth, the digital population is close to 4.5 million. Nearly 3.8 million people are active social media users, all of which are potential buyers you are missing out on without having a technological footprint. If you are marketing your brand regularly online and have an informative, easy to use website, your revenue will increase. A digital presence helps your business because it gives you access to a massive, untouched customer base. Society has completely shifted to getting information on the internet and preferring doing daily tasks virtually that were once done in person. Case in point: mobile check deposits and the ability to buy a car from the comfort of your own home. The quicker you go electronic, the quicker you'll be ready to ramp up.
It Can Help You Reinvent Your Marketing Strategy
Are you worried the same old marketing technique isn't as effective as it used to be? Well, your intuition isn't letting you down. In this day and age, the means used to promote your craft have shifted to the digital world, and that can be frustrating if you are unfamiliar with the territory. Still, it is not as hard as you may think. Start by creating a page across all the socials. From there, it is essential to post daily, if not more, on these media outlets. Don't be intimidated by having to create content so frequently. It will get easier as time goes by, and you can use a lot of the same copy across the board. All you have to do is tailor it to the algorithms. For example, Facebook prefers video engagement, while still photos dominate Pinterest. Consistency is key when it comes to creating, following and beginning the digital transformation of your company.
By Strengthening Your Brand
Not only will a growing internet impression help in bringing you sales, but it may also show your weaknesses. Before you have a panic, here's why your flaws are important. A vital component of being a business owner and developing a brand you are proud of is accepting there are always ways to improve. The best companies can take their mistakes with a grain of salt and put a plan in place to be better in the future. If you are willing to grow from this exposure, your biz will be ready to go to the next level. Your business needs to unleash its online presence because you will be better for it.
Your Product Will Be Closer Than Ever
Customers want an easily accessible product. By having your goods online for all to see, they will be closer and more irresistible than ever. There are pros and cons to selling online, but a huge perk is that it takes nothing for merchandise to go viral. An effective online objective doesn't have to be made up of a complicated formula. All you need is a reliable product and a little bit of passion. People will buy into what you're selling if you are looking out for your customer's common interest.
Shifting with the digital age is nerve-wracking. It is challenging to market outside of your comfort zone, but there is too much progress to be made for you to avoid improving your business. You may be surprised by how impactful the results may be, and later on down the road, you will be happy you made the change.