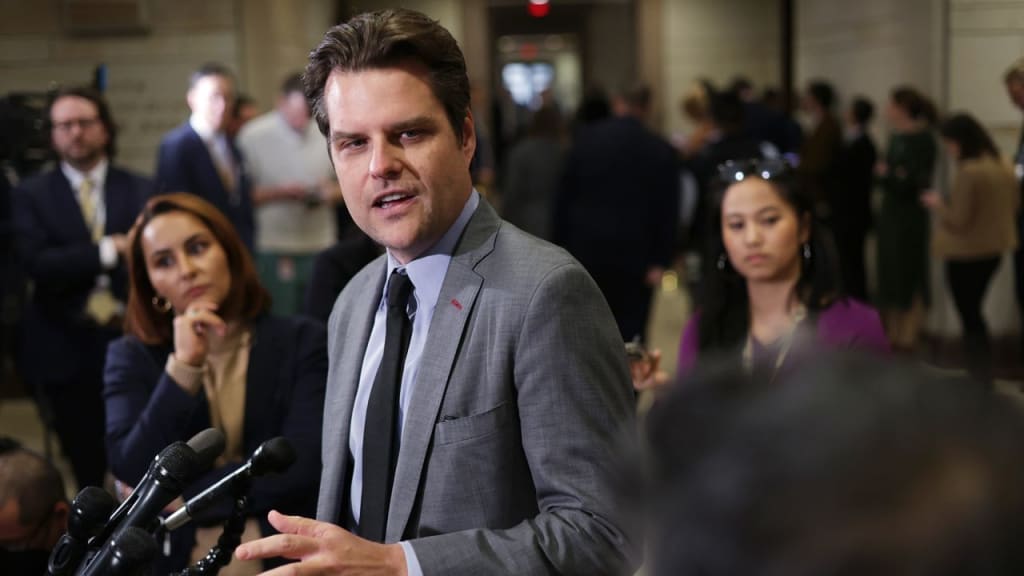 Gaetz's campaign against McCarthy could potentially result in Democrats playing a decisive role in the matter. As the deadline for a government shutdown looms, Gaetz surprised a Democratic colleague by approaching them on the House floor with a proposition. Gaetz explained that his rebellion against McCarthy stems from his desire for new leadership that upholds their promises, speaks the truth, and adheres to regular procedures. The Democratic colleague described Gaetz's message as "completely reasonable."
Gaetz then mentioned two experienced Republican representatives, Tom Cole of Oklahoma and Tom Emmer of Minnesota, as potential alternatives to McCarthy. He gauged the willingness of the Democratic colleague to support an effort to remove McCarthy, leading to internal discussions among Democrats regarding various potential requests, such as power-sharing agreements and policy proposals.
According to a House Democrat, Gaetz has been engaging with Democrats across the ideological spectrum, from progressive leftists to moderates. In his current position, he is acting as a persuasive salesman.
When asked about collaborating with Democrats in his quest to remove McCarthy, Gaetz stated that the topic has been raised but is not his main focus. He emphasized that he has not offered any concessions to Democrats in exchange for their assistance and has no intention of doing so.
However, critics of McCarthy are not the only ones privately seeking support from House Democrats in the ongoing speaker drama. GOP moderates and pragmatic members are also engaging with Democrats to navigate a potential government shutdown and build a consensus to protect McCarthy in case of a motion to vacate the speaker's chair—an urgency that has intensified since a House GOP stopgap bill failed due to conservative hardliners on Friday.
A group of bipartisan lawmakers, including GOP Representative Brian Fitzpatrick, is prepared to take the necessary steps to bypass leadership through a discharge petition if there is a stalemate in the House.
This situation illustrates how Democrats have become important stakeholders in the ongoing internal conflict within the GOP, which has brought Congress to the brink of a government shutdown. Despite holding little power as the minority party, Democrats are now in demand within the warring Republican party.
With their votes up for grabs, Democrats are beginning to consider their bargaining power regarding the difficult decision of either saving McCarthy or aligning with his main opponents to remove him and potentially plunge the House into chaos. However, if a vote for McCarthy's removal comes to the floor, Democrats may find themselves obligated to play a role in his fate.
To avoid being trapped in a position regarding McCarthy's speakership, Democratic leaders are advising their members not to preemptively commit to a particular course of action. They are aware that a misstep could have significant consequences for the House and the party.
When asked about a potential vote to remove McCarthy, House Democratic Leader Hakeem Jeffries remained noncommittal and stated that they will address the situation when it arises.
Gaetz recognizes that he will likely require the support of most, if not all, House Democrats to successfully remove McCarthy, as it would necessitate a majority vote in the chamber.
Another Democratic lawmaker mentioned that Gaetz is attempting to gauge their support because he needs the unanimous support of Democrats to remove McCarthy. However, they emphasized that these conversations are still in the preliminary stage.
Regarding Democrats' stances on the issue, the lawmaker suggested that it could go either way, with no clear consensus among the majority of Democrats.
Those who want McCarthy's removal might be reluctant to pursue a chaotic route in the midst of a government shutdown. This is one reason why Gaetz wants to observe the funding dispute unfold first before taking further action. They argue that an alternative candidate should be presented.
Rep. Pramila Jayapal, the co-chair of the Congressional Progressive Caucus, emphasized the need to prioritize getting through the shutdown and obtaining a continuing resolution (CR). Timing is crucial, according to her. She also shared a lesson learned from her seven years of experience, stating that it is ineffective to run nobody against somebody. Democrats are uncertain about the candidate the Republicans will nominate, so having someone more reasonable would be beneficial.
Democratic sources indicate that the primary objective is to
Reader insights
Be the first to share your insights about this piece.
Add your insights