"You can live forever," a beautiful fantasy the innocent girl concocts for herself
You Can Live Foreve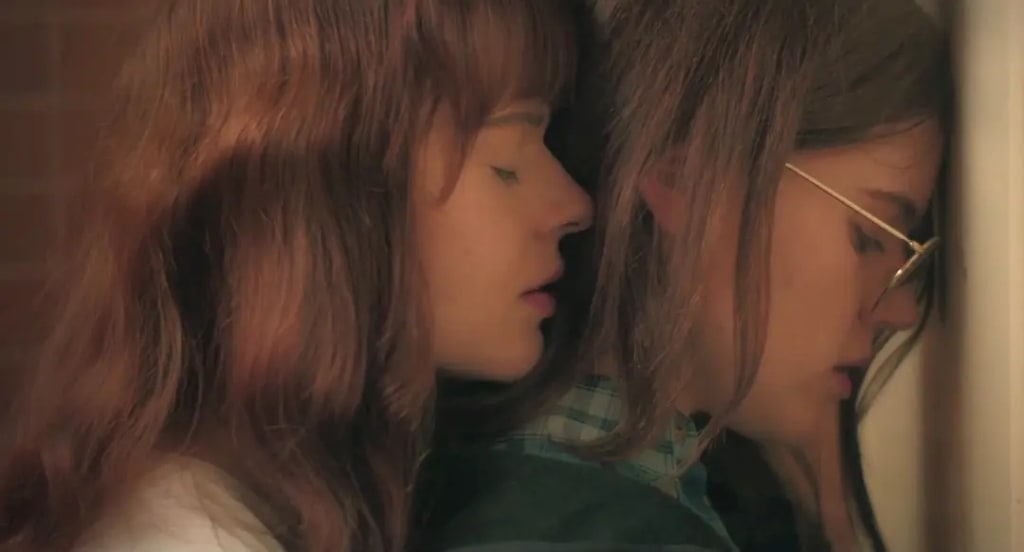 The long-awaited movie You Can Live Forever, also known as The Canadian film, is destined to BE. But now I think about it, most of the first love is unforgettable but never ends, especially the female contacts. But still strongly recommend you to look at all, yan like abuse of PALS don't miss, love the appearance level of the Japanese, but the movie is in place for sentiment processing is very exquisite, chemical reaction between the two actress is also very strong, especially the communication between eyes, one eye can flared.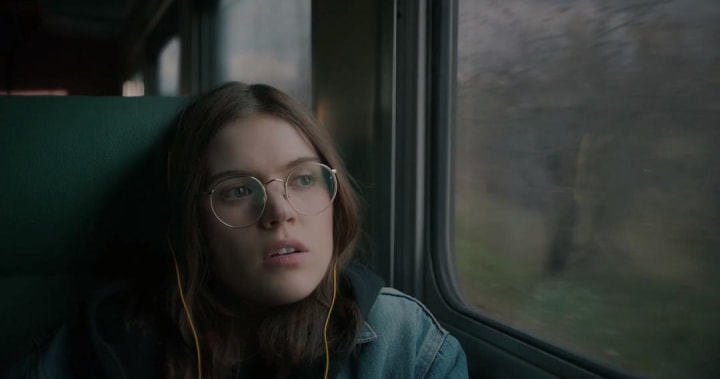 The story is simple, a stranger breaks into a paradise, falls in love there, and is forced to return to reality. The story is simple, but it takes details to hold the film together: how you fall in love, how deep you fall in love, and what it takes to get out of love.
The process of falling in love is like Marike seducing her, holding her hand from behind and holding her hand around him, begging her to do the religious things with him, kissing her after praying, touching her hand, and rejecting her touch. How deep is love? Jaime's answer to that question is, "You come with me and run away." But Jaime's setup dictates that it won't be a happy ending: She's just here for a while. So they soon run into difficulties, namely, religious constraints. Marike does something that Jaime and some of the audience can't understand: she chooses to marry her baby boyfriend, and Jaime goes back to her life, a memory that feels like a gap, not connected to the original track, but still standing there, not knowing how to fix it.
Back to what I said at the beginning, Marike is what most people look like when they fall in love. How could a girl who grew up in a very religious town and didn't know what a video game was, not panic, not reject, not want to believe, when she found out she was attracted to someone of the same sex? Is refusing Jaime to touch her hand enough to show her struggle? It was not until the latter part of the film, when their relationship was exposed, that I understood that she took it as a "test".
Her acceptance of this love, which is different from that of the people around her, is not a natural one. She gives herself a reasonable excuse, and even lies to herself, so that she can smile and say "I'll talk to him, I know what to say" to Jaime, who is too flustered to think calmly. Only this time it was the same person who had been deceived. Believing in the new system, she baptized Jaime so he could live with her in the new world and took him to activities because she wanted to spend time with him and because she wanted to be accepted by my enemies. When Jaime tells her "I don't believe in it! "And she loves Jaime, so she says the words that make Jaime realize he has to leave alone:
I can believe enough for both of us.
In general, the shooting technique and script integrity of the film are not mature. For example, the duration of the first time they meet makes me think that it is really a prequel of Disobedience as others say, and the two people are reunited after a long separation. But it is the sincere emotion and atmosphere that wins. The scene in the cinema is so shot that just when you want to jump out of the film, you are yanked back by a hug in the bathroom.