Why I Took Off to Missouri
And Left You Here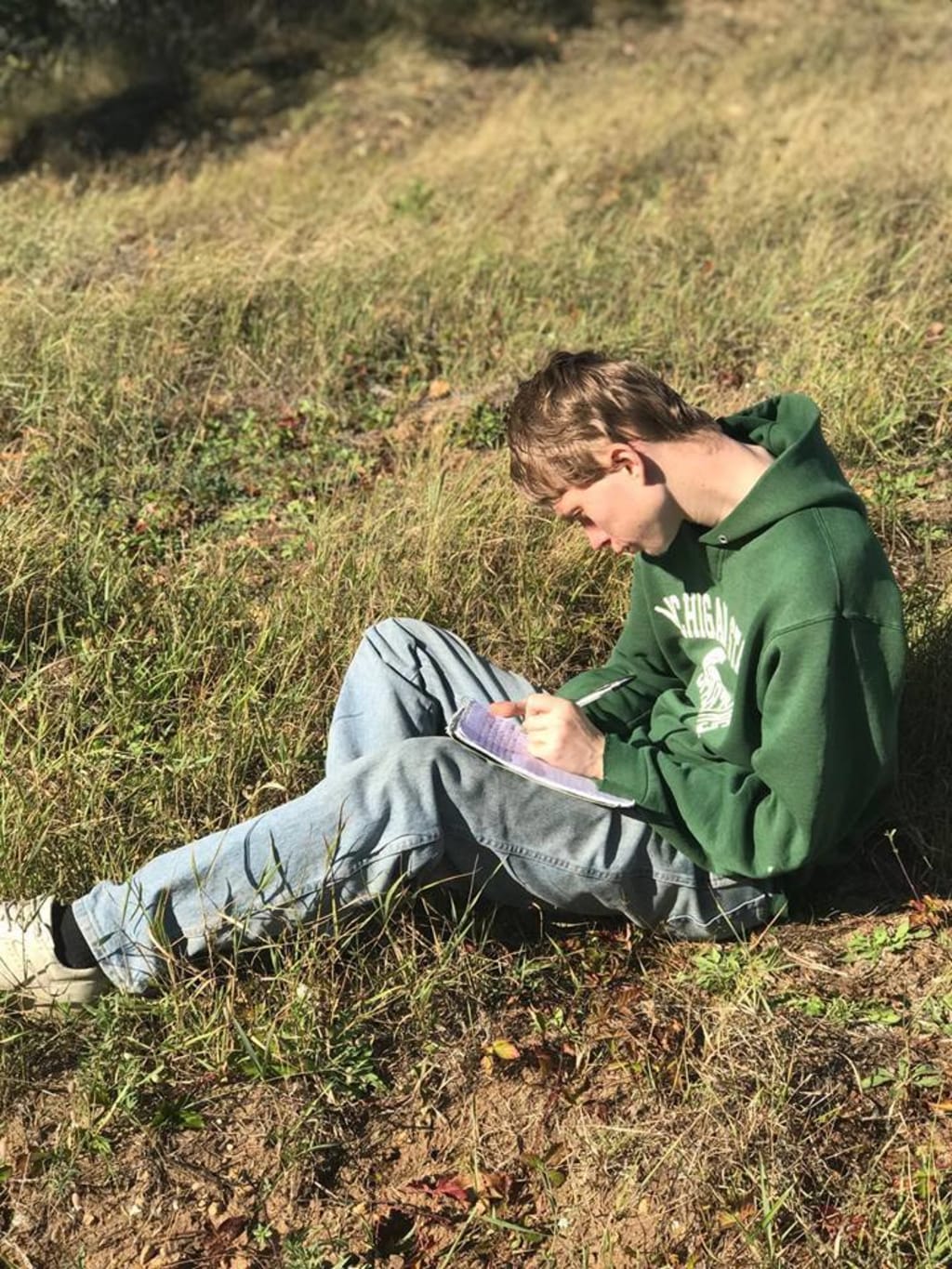 One of the reasons why I took off to Missouri was so I wouldn't have to see or be reminded that you were with a guy who was pretty much the opposite of me, and who didn't realize he was the luckiest guy. I know how you deserve to be treated. That's why when he wasn't, I played the boyfriend role. That's why when you and him needed anything, I was there because you deserve someone who would do anything for you. That's why when he owed me probably 100 bucks, I agreed to food at the mall just so he'll have to take you out. If I'm being honest even before Daryl told you the truth I knew my role would always be the big brother and best friend.
Sure, the obvious reason is that's how you see me. However, there's another reason, even more obvious reason. Someone like you doesn't deserve a peasant, she deserves a king. And well we both know what of those I am. You deserve a man that can give you everything you desire, have you seen my bank account? You deserve a man that can take you anywhere in a car, all I have is feet. You deserve a man that can make your problems go away, well even though I try my best I can't. I mean, even when matched vs my complete opposite me winning that was like ten percent. And now someone else has that top spot in your life, and I'll settle for the silver (but I'll be happy with 2nd then lose a great friend/person and regret it forever). Honesty, when you talked about how he made you feel I said I can imagine because I could simply say the same things about you.
But yet I held my tongue since the start because 1—telling you the truth would be pointless, cuz even in a movie I couldn't find a believable way that I beat the two of them out. 2—I would rather play the best friend role and once in a while play the boyfriend role when needed then get drunk one night send you a couple of messages with words that ain't even mine and have you walk out and lock the door—just like Kassie. You mean more to me than she ever could. I could go on for a good 20 pages about everything I want to say, but this whole thing has already been pointless because you're just gonna call this sweet and nothing else. Tony will still be the one that had your heart, the new guy will still be the one that has your heart and smarty pants will still have a great person/friend.
This I promise you, there's gonna come a day that you get all dressed, probably in white, and weather it was gonna be with he, is the new guy or will be whoever is the luckiest guy in the world, come that day I'll be smiling like a bunny rabbit, cuz on that day you will have the happiest day of your life. I promise you no matter what when you need someone I'll be there. I'm not gonna promise to fix all of your problems but I will promise you will never face them alone. I promise your braver than you believe, stronger than you seem, smarter than you think and a whole lot more important than you think. I know I ain't the best friend ever, I'll get on your nerves and make you mad unfortunately once in a while, but I promise you each day I'll try my best to be better than the last. I promise the secrets you tell me, remains just ours. I can't promise the guy that will have you end your search will be perfect but even if he has little to give, he'll give everything to you. And one last thing, one day I'll stand up on a stage with a little statue in my hand and I will say thank you for pushing me to work harder and becoming what you are. Simply perfect.
Reader insights
Be the first to share your insights about this piece.
Add your insights