Why Elon Musk Fired His Long-Term Assistant Who Asked for A Raise
Here is what you can learn from it.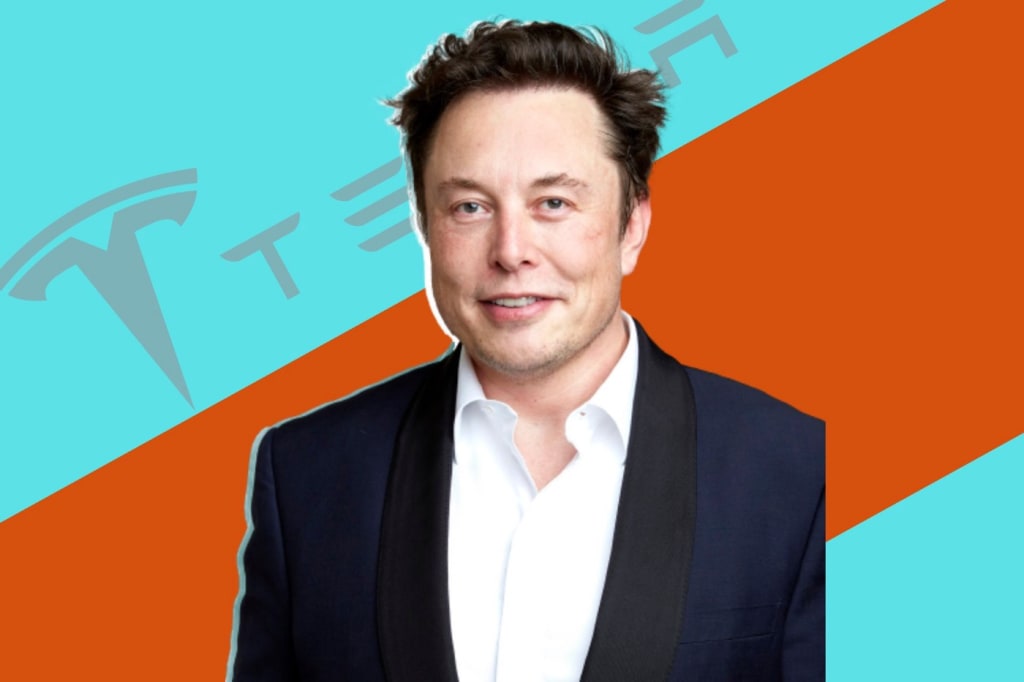 Elon Musk photo from Wikimedia Commons. Edited by the author.
It's early 2014 - the time when Mary Beth Brown decided to ask for a raise but never thought that it would put an end to her 12-year-long professional relationship with Elon Musk.
---
Brown had been working for the modern-day Tony Stark Elon Musk for 12 years. She worked really hard as she would travel back and forth between Los Angeles and Silicon Valley every week, work late at night, and even on the weekends.
She used to handle Musk's scheduling across two companies (SpaceX and Tesla), manage public relations, and often help Musk make business decisions.
She was like an extension of Musk. At least, she would feel that way.
Ashlee Vance, in his book "Elon Musk: Tesla, SpaceX, and the Quest for a Fantastic Future," mentioned this story and described Brown like this -
"Brown - or MB, as everyone called her - became Musk's loyal assistant, establishing a real-life version of the relationship between Iron Man's Tony Stark and Pepper Potts. If Musk worked a twenty-hour day, so too did Brown. Over the years, she brought Musk meals, set up his business appointments, arranged time with his children, picked out his clothes, dealt with press requests, and when necessary yanked Musk out of meetings to keep him on schedule. As a result, she would emerge as the only bridge between Musk and all of his interests and was an invaluable asset to the companies' employees."
Ashlee also mentioned that Brown had an outstanding contribution in developing SpaceX's early culture as she paid close attention to every detail and helped balance the vibe around the office.
So, in early 2014, Brown went to Musk with high hope and asked for a raise. To be specific, she wanted to be compensated as per SpaceX's top executives.
Do you know what Elon Musk told her in response? He told Brown to take a couple of weeks off so that he would realize the value of Brown's responsibilities (in her absence). Actually, Musk wanted to realize how indispensable Brown was to him.
"I told her, 'Look, I think you're very valuable. Maybe that compensation is right. You need to take two weeks' vacation, and I'm going to assess whether that's true or not,'" Musk said, according to Ashlee's footnotes.
So, Brown took two weeks off and Musk took over her job.
---
After two weeks when Brown came to the office, Musk told her that he didn't need her service anymore.
According to Musk, "When she got back, my conclusion was just that the relationship was not going to work anymore. Twelve years is a good run for any job. She'll do a great job for someone."
It was a real shock to Brown. I mean no one gets fired for asking for a raise, right?
In the book, Ashlee wrote that this unceremonious event struck people inside SpaceX and Tesla and confirmed the lore around Musk's cruel stoicism and lack of empathy.
Musk claimed that he offered Brown another job with the same pay, but Brown refused and left the company.
---
Now the question is - why did Musk fire his long-term assistant who did everything right for him for a very long time? Was that all about asking for more money? Or, Musk's epiphany that their relationship was not working anymore? Or, Brown's failure to judge/understand Musk despite working with him for twelve years?
From Brown's perspective, it's apparent that she was confident about her contribution to the companies Musk owned, and therefore, she wanted Musk to treat her as a top soldier in his team.
But she indeed misunderstood Musk on this occasion as he considered the matter from a very realistic point of view, overlooking all the previous contributions of Brown.
So, within just two weeks, Musk found that Brown's job was no longer required. I mean, for Musk - Brown failed to become indispensable.
This article on theladders.com echoes the same as it says, "If you agree with Musk's decision to fire his assistant from her role, it teaches you the importance of making yourself as indispensable as possible before asking for a raise. On the other hand, if you side with the assistant, it's a valuable reminder to not go years with being underpaid and undervalued."
---
On Aug 25, 2015, Justine Musk, ex-wife of Elon Musk, posted on Quora from her verified profile, "Mary Beth Brown started working for Elon soon after we moved to LA twelve or thirteen years ago (Elon and I were still married then). MB was an exceptional and devoted employee of Elon's and lovely to deal with on a personal level. She gave her life to the job - and to our family - and the news of her departure was a shock to me.
Apparently (according, I believe, to Ashlee Vance, who wrote the book on Elon), MB asked for a raise. E told her that if she was truly critical to SpaceX, it should not be able to operate in her absence (or something to that effect). He suggested a 3-week experiment to test this hypothesis/her worth. This reminds me of something similar he once said to me, many years ago, after I came back from a week's visit with my family in Canada - that his life had operated quite smoothly in my absence. He was letting me know that I was an incompetent house manager. (He was not wrong.) So of the different stories I have heard behind MB's departure from SpaceX, this is the one that resonates with me. (Although you would *never* use the word 'incompetent' in association with MB!)
Wherever MB is and whatever she is doing, I hope her life is fabulous. She and I have not always been on the same side, but I have - and will always have - tremendous respect for that remarkable woman."
---
The anecdote of Brown being fired was refuted by Elon Musk.
On Aug 11, 2017, he tweeted, "Of all the bogus anecdotes, this one troubles me the most. Ashlee never actually ran this story by me or my assistant. It is total nonsense."
He further mentioned, "Mary Beth was an amazing assistant for over ten years, but as company complexity grew, the role required several specialists vs one generalist."
For those who think that Musk is a saint who cannot do any wrong - I must tell you, in reality, Musk - like all other hardcore businessmen - ruthlessly fires people who disagree or get in his way (according to a new book, Power Play: Tesla, Elon Musk, and the Bet of the Century by Tim Higgins).
---
Whatever the actual reason is, I think the anecdote teaches us some valuable lessons. We shouldn't work at companies where our contribution goes unnoticed. Again, we shouldn't take our job (or our boss) for granted.
Because no matter how many years you have been working for the company or how close you are to the management - you can be replaced at any moment. Companies just love to fire high-paid old employees and replace them with young ones with less money.
That's the hard truth. So, keep that in mind and give your personal life more importance than the company you work at.
And, of course, before asking for a raise - don't forget to give your boss at least a dozen reasons (if not many) why you deserve it. Moreover, it's better not to work at the companies where you need to ask for a raise.
---
Sources: Elon Musk: Tesla, SpaceX, and the Quest for a Fantastic Future by Ashlee Vance, INSIDER, Inc., Quora posting from the verified profile of Justine Musk, ex-wife of Elon, Independent, Ladders.
---
* originally published on Medium (link)
Reader insights
Be the first to share your insights about this piece.
Add your insights