Undying love
Always together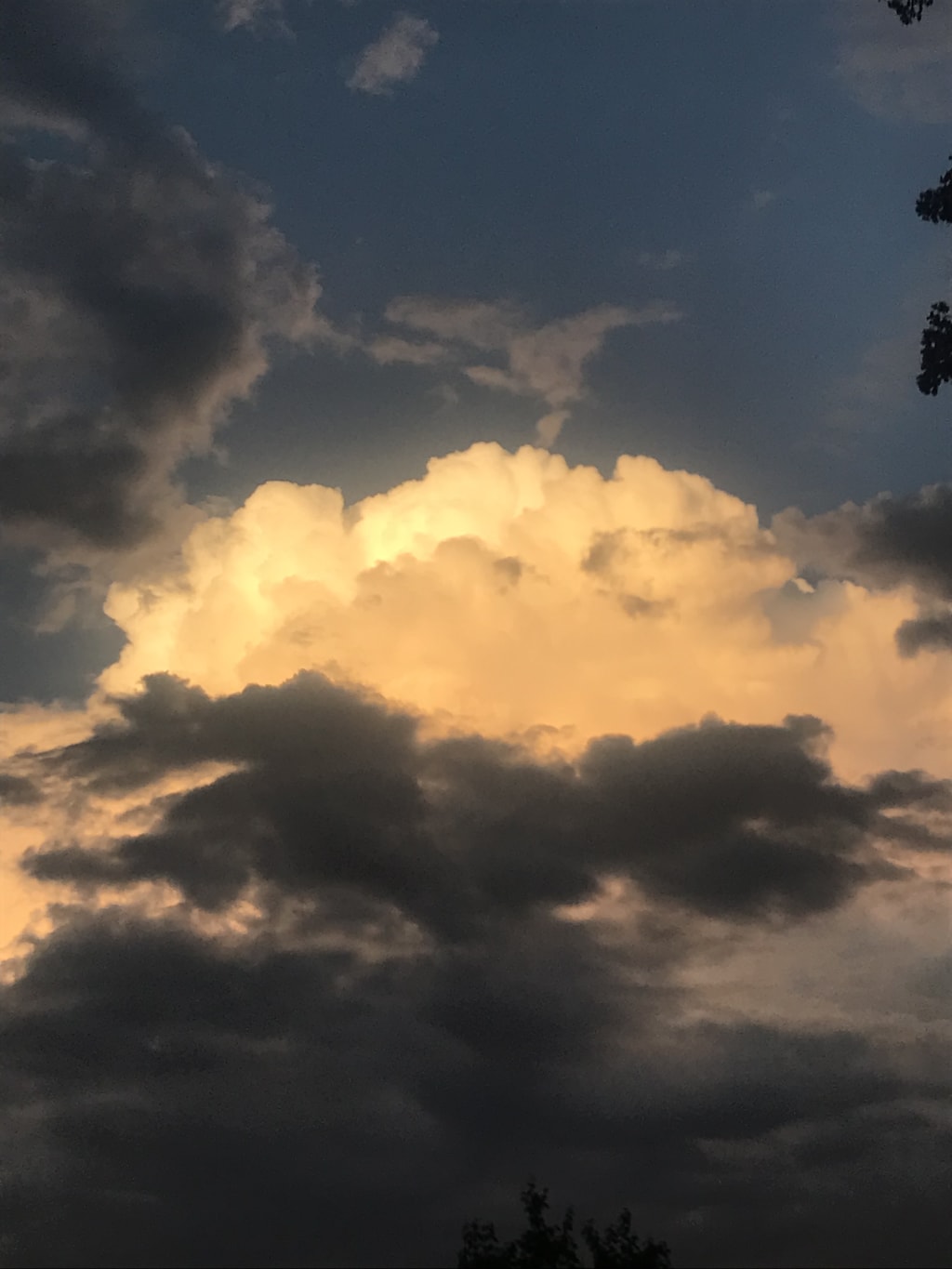 When he examined my foot to see if it was broken from my accidental fall I knew he was the one I had been waiting for all my life. He was dashing handsome and a Dr. with light brown eyes and curly black hair.
Did he feel what I was feeling. Just from his touch had made me tremble with a strange but warm sensation.
As I drove home I couldn't think of anything else.
To my pleasant surprise as soon as I walked into my condo my phone rung and it was him.
"I have never done this before but I have to see you again.
He said.
Can we meet for lunch tomorrow.
My heart was singing with joy as I quickly said yes.
I got to the quaint cafe that he had suggested before he did and watch out the window for his arrival.
He drove up on his motorcycle wearing a black jacket and jeans. I totally loved his uniqueness.
We talked and he asked if when he got off if we could meet again. I felt as I could feel the way he was feeling, that we didn't want our togetherness to ever end.
He picked me up in his white sports car with the top down beneath the full moon and starry night.
He drove with the music playing up the mountain and parked in a space over looking the sparkling city below.
Oh how beautiful! I exclaimed.
When I looked over at him he was staring at me with a look I hadn't seen their before.
Then he kissed me tenderly gently and I retuned it without hesitation.
When I saw you my heart told me that you were the one for me.
Will you be that one- the one I can always come to- my haven?
My heart melted and I gave my answer with a long and lingering kiss. We held each other close and a flame ignited inside a feeling I had never felt so strongly before.
After awhile he took me home.
When he didn't call the next day I felt something was wrong. So I called him and he didn't answer.
Yet as days went by and he didn't call I felt I would never see him again .
I finally called the hospital where he worked and they told me he didn't work there anymore.
I was sad but more angry than I had ever been in my life - I didn't know to be angry at him or at myself for allowing myself to let myself give of my love and heart so easily.
I got in my car and just drive not caring where I was going. I just had to escape from the thought that I may never ever see him again.
Then it began to rain. I didn't care- nothing seem to matter except him.
Then there was a car ahead that had stopped on the highway . I was going so fast I wasn't sure if I would be able to stop before hitting it. Luckily I was able to turn my car off the highway onto the side road allowing me to miss hitting it.
Then I realized what I was doing. I composed myself and drove home with tears running down my face. When I got home I told a long shower and crawled into bed still reeling from the incident.
Months passed and I told myself that it a good thing I found out before I got too deep into the relationship the type of person he was.
Then one night my phone woke me up and it was him.
He wanted to meet the next day for breakfast - at first I hung up the phone. He called back and I picked it up saying nothing.
He begged me to see him so he could explain.
I finally agreed to meet him.
We met at an elegant restaurant with a lovely table on the balcony.
The gentle morning sun cast its golden rays on the silverware and crystal glasses. There was a bottle of champagne on of the table.
He watched me as I walked over to him. I wore a satin rose dress and high matching heel
I could see the admiration in his eyes.
He stood up took my hand and kissed it.
I managed to remain calm and as he helped me to be seated I didn't return the smile but inside I wanted put my arms around him and just hold him and never let him go.
The view was magnificent! The ocean sparkled while above it feathery pink clouds were floating gracefully.
He took my hand in his and looked deeply in my eyes.
I apologize he began- I left because without telling you because- he paused, I was diagnosed with a serious illness.
I didn't want you for my care taker - I didn't want you to be struck with with me like that!
I gasped and all I wanted to do was to comfort him and he stopped me before I could say anything.
Wait- let me finish- I know you wouldn't have mined but I didn't want you - he stopped again and held my hand tighter.
He continued- -so I left far away from you and everyone I knew.
But , as he moved his face closer to mine- the tests turned out to be was wrong - when they did the exploratory surgery they found nothing.
So today— he said as he got down on his knees.
I'm asking you to be my wife and I promise to never ever leave you again.
A burst of joy filled my heart and the tears came rolling down my cheeks and I couldn't stop them.
I whispered yes.
He put the ring on my finger and stood up pulled me up and passionately kissed me.
Everyone in the restaurant began to clap and a singer came out and began to sing "At Last."
We sat down clinging to each other between kisses- I knew I had found my true love and that nothing could ever separate us again.
We didn't ever want to be separated again so drove to Las Vegas that very day and exchanged our vows in a romantic chapel.
It was marvelous! All we wanted was each other.
I found out that he had taken a job at a hospital back East.
I looked down fron the airplane with him by my side on our way to our new home I knew I had made the right decision by forgiving and excepting his love for without him there was for me no tomorrow.