Ukrainian Bridal Boutique Temporarily Closed, Seeking Help Amid War with Russia
Etsy Shop Struggling in Odessa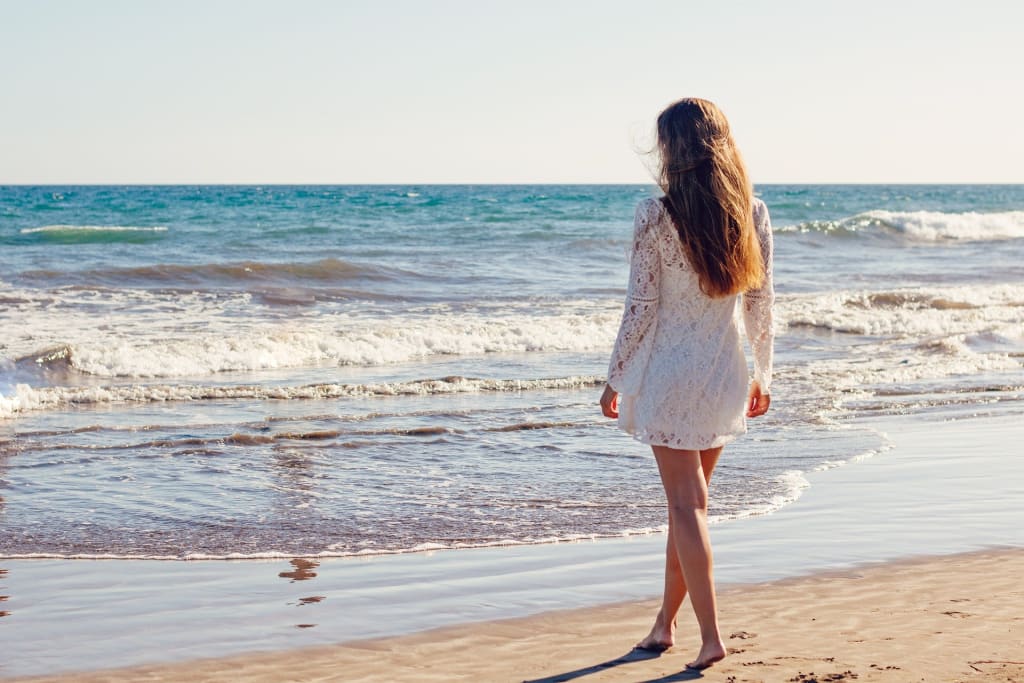 Photo source: Pixabay
Urgent Call for Help
I received an email this morning from the shop where I bought my wedding dress. The shop is called Angellure, and it is located in Odessa, Ukraine. (The city also has the spelling Odesa.)
The boutique is temporarily closed due to the ongoing war with Russia. It is seeking donations for family and refugee friends.
You can find out more about this store and donate to them here.
I want to bring attention to this store and try to help them get money/support during this difficult time. I'm hoping I can keep an open dialogue with the store owner, so I can learn more about what is happening.
Here is a message on the store's Etsy listing:
"STAND WITH UKRAINE, SUPPORT UKRAINE, PRAY FOR UKRAINE, SUPPORT REFUGEES, THANK YOU.

On February 24 at 5 o'clock in the morning, my son and I woke up from the sound of explosions. On that day, we lost our usual life, peace, stability, work, home. Our beloved Ukraine was invaded by the Russian army. We, the women and children of our country, were forced to seek shelter in neighboring countries in order to stay alive. At this time, our valiant men and foreign soldiers continue to defend our country .

Many of you have asked how we can help. We really need this help: my family, my friends, those who had to leave their home with a bag with a few pieces of clothing inside, and even more those who could not leave and tries to survive under bombs and bullets of a bloodthirsty enemy.

This listing is for your help to us. (PLEASE write in ORDER NOTES — DON`T SHIP OUT.)

Thanks for your help and support. Pray for our peaceful life. Pray for Ukraine.

We will win because together we are strong."
Another message on the Etsy store reads:
"Dear brides, Russia attacked our country. We hope to be able to continue working for you soon. But now WE ARE IN WAR for our freedom and peace. #prayforukraine"

I bought my dress, veil, hairpins, and other wedding items from this store in 2020, during the height of pandemic restrictions where I live. This store was amazing to work with, especially when I was dealing with high anxiety and uncertainty about whether my fiancé and I would have to move our wedding date. The boutique owner made sure my needs were covered. The items sold are beautiful, handmade, and affordable. I needed no alterations for my dress after receiving it, which to me was a miracle.
Regardless of the impressive craftsmanship of the items, the people behind the store are dealing with the worst time of their lives. They need help. It shouldn't matter whether their work is mediocre or excellent, they're real flesh and blood people in crisis.
Please consider supporting the store owner, Irene, directly. This will help the store, family, and friends through a difficult time and may protect them from some of the challenges they face.
Besides going directly to the Etsy shop, you can also follow them on Instagram: Angellure — Boho Wedding Dress.
The Situation in Odessa
Right now people in Odessa are fleeing for their lives. More than one million people live there. Older people and those with disabilities are struggling to leave.
At this time, it appears Russia is attempting to take over the port city — it's located on the Black Sea. Russian troops have taken the port city of Kherson and arrived at Mykolaiv, east of Odessa.
On Friday, March 4, 2022, Ukrainian defenders recaptured Kulbakino Air Base in Mykolaiv. The Battle of Mykolaiv is an ongoing military engagement. Ukrainian troops have prevented Russian troops from taking a swing bridge that spans the Southern Bug, the easiest route to reach Odessa.
On Sunday, March 6, 2022, Ukrainian President Volodymyr Zelensky said the Russian army is planning an attack on Odessa, calling it a "historical crime".
It appears a beach landing and amphibious assault in and around the Black Sea is imminent. Eight Russian amphibious landing ships have been photographed off the western shore of Crimea. Many of the experts following this developing situation think Odessa is the target.
A curfew has been set up in the city, roadblocks are at entrances, and ports have closed to commercial shipping. People are leaving their homes and businesses for safety. Many of the refugees are heading toward the Moldovan border. It is near impossible to travel right now; traffic jams are a present reality.
On Monday, March 7, 2022, a top aide of Zelenskyy noted that 1,000 towns and villages in Ukraine don't have utilities at this time. Basic services have been cut to civilians throughout the country.
In Odessa, shops are closed, alcohol sales are prohibited, fuel is rationed, and cash withdrawals are limited. Civilians are dealing with multiple challenges that are making it hard to navigate the current crisis.
Odessa is the third most populous city in Ukraine. It has large hospitals, but a massive influx of people wounded by war-related attacks could potentially overwhelm the healthcare system.
Ukraine forces are working hard to defend the city. Russia hasn't fared well so far in this war — we can hope this engagement will end sooner than later.
Odessa's streets are defended by barbed wire and anti-armor vehicle barricades called hedgehogs. Active-duty soldiers are stationed there. Important buildings are protected by sandbags and tires.
The people of Odessa are standing strong. Civilians have been filing sandbags and participating in weapons training. Consider this chilling quote from Galyna Zitser, director of the Odessa Philharmonic:
"We did not surrender Odessa to Hitler, and we will not surrender it to anyone else."
On Tuesday, the orchestra put on its first performance since the Russian conflict began. A local company requested the performance to celebrate a holiday.
If Russia did capture Odessa, it would cut Kyiv from the sea. Many consider Odessa the southern capital of Ukraine.
References
humanity
About the author
Freelance writer. Undergrad in Digital Film and Mass Media. Master's in English Creative Writing. Spent six years working as a journalist. Owns one dog and two cats.
Reader insights
Be the first to share your insights about this piece.
Add your insights