True Love?
There All Along...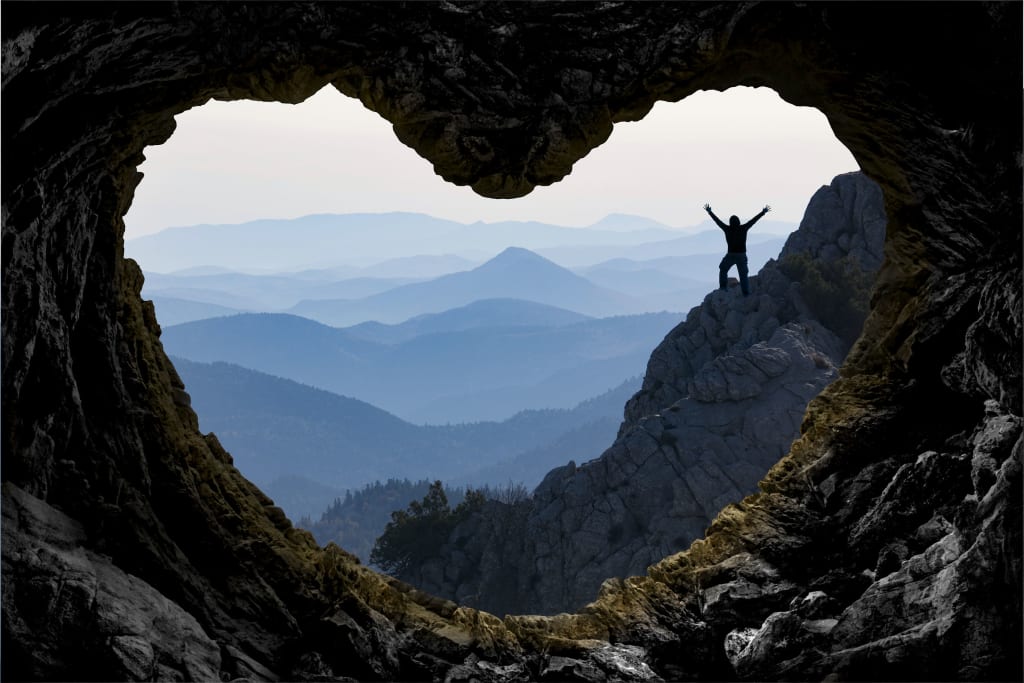 Throw caution to the wind.
I recently made a shocking discovery. I had been doing so much soul searching and I've taken so much time for self-discovery that I realized I had been suppressing some deep-rooted feelings. I had been making all kinds of excuses as to why something couldn't happen instead of giving myself a chance to just LET IT HAPPEN.
Just like anything else, these emotions are now surfacing and not only am I starting to solidify that my feelings are spot on but I'm also realizing that I may have really let myself down a bit or I may not know myself as well as I thought I did. This makes me come down a bit hard on myself.
I am also reminded of the importance of timing. No matter how much you want certain things to happen on your timeline, they will happen when they are supposed to IF they're intended to happen. I've had so many synchronicities happen since the time of this discovery that have helped me connect the dots and really be a little more honest with myself.
I've always been told to either fall in love with a best friend or with someone who reminds me of one of my parents. I used to find this theory so humorous. Through the years I've had a number of best friends from the opposite sex but as much as I valued or loved them, I knew they weren't a match for me romantically. There have been a number of reasons (possibly excuses) why I either wasn't attracted to my guy best friend or had already placed them in the "friend zone." The few times I had revoked someone from the friend zone, things got weird and I ended up regretting it. I have made it a point not to act on those feelings anymore for fear that I would lose a great friendship.
Facing this predicament once again has me feeling troubled and honestly a bit of anxiety. My bestie I seemed to have fallen for has no clue and I think it's a secret I am going to have to sit on until I feel I can bring it up. I'm not sure when that will be but right now this is the first secret I'm not yet comfortable sharing with him. Another reason to swear myself to secrecy is just in case something changes or some kind of development happens that convinces me that acting on my feelings is not a good idea.
This is the first time I'm actually taking a laid-back approach on a crush. It's probably the one time I should feel good about it but I've had so many experiences that haven't panned out, I figure using a little calculated logic is best. After all, I wouldn't just be risking one of my best friends but also one of the most important people in my support system. I really value this individual and I want to be completely sure about what I'm diving into.
On the other hand, it isn't completely unknown. This person has been in my life for eons and they know me better than most people. They have been there for me through the thick of it, we get along pretty well, and I know we love each other. I have been so resistant to the idea of becoming romantically involved with this person because our lives have intertwined so many times but I guess this is also the benefit of knowing someone this intimately. We share a really deep connection and friendship which I realize is important to maintain a healthy relationship. A friendship I would never want to compromise.
There are so many reasons why it could work but I'm also maintaining a realistic approach to this situation. We are both creatives who love our solitude, appreciate our time to decompress, and love to follow our hearts. We are two strong individuals that have been through a lot in our personal experiences that have shaped us, even hardened us a bit, while redirecting us back to our work we both love. Only time will tell if this could be ideal or not but one thing I'm certain of is that we will do our best to stay in each other's lives without a complete disconnect so that does give me hope. As much as I hesitate to take the risk, I have a feeling it will be a risk worth taking. It's funny how we seem to have the answers all along but never quite act on them until we are absolutely confident about it. As Maya Angelou says, "Courage is the most important of all the virtues, because without courage you can't practice any other virtue consistently. You can practice any virtue erratically, but nothing consistently without courage."
About the Creator
A deep thinker who is always curious; sharing experiences and thoughts through stories and perspectives.
Reader insights
Be the first to share your insights about this piece.
Add your insights