To the Friend Who Never Left Me
Even Though I Fail at Being a Friend, Sometimes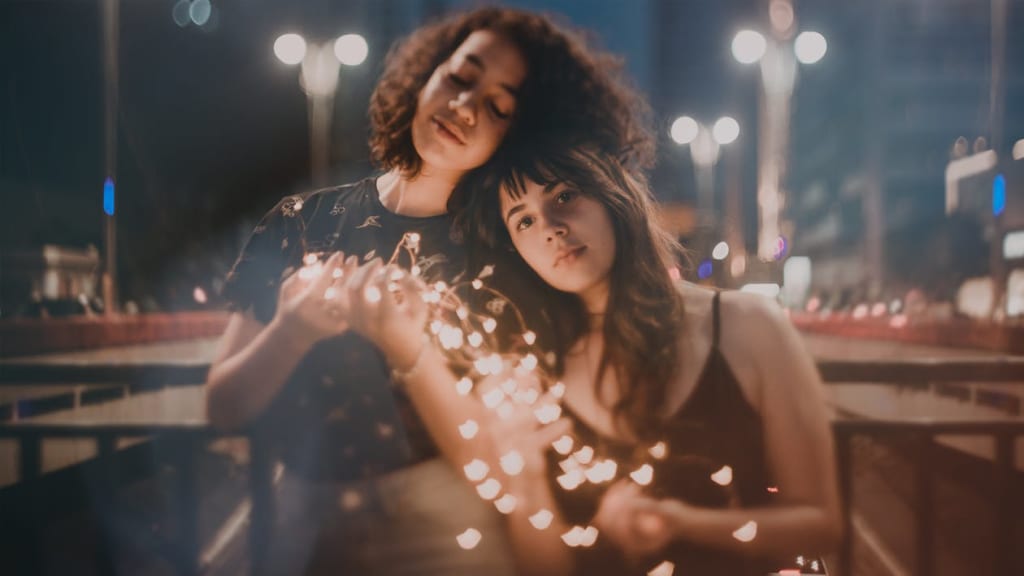 I'm not sure why you've stuck around, especially when I have failed so many times. There are times you've needed me, and I couldn't come to you because my own life got in the way. Letting life get in front of a friendship that spans so many years was never my intention, and sometimes I feel as if I don't deserve someone as forgiving or as loving as you.
There are things I want you to know about yourself, that you may not see because mirrors don't show you inner beauty. Even if you were able to look inside yourself and see each amazing quality you hold, you would never understand just how meaningful you have been to me, or how much you have done for my soul.
First of all, I want you to know how kind you are to me. There have been days that I have downright hated myself, but somehow you always find the words to say to make me believe that I am worthy of my own love. When I became a mom, I was so unsure of myself or my abilities to care for another person, and you softly told me every reason why I could care for the little boy I had brought into the world. I felt as if I had lost myself, as if I had sunken into my own self doubt, and you managed to pull me out. When I moved away, you made sure you told me how much I was missed and needed. Somehow, I longed for the state I had wanted so desperately to leave, because it was the only place I truly felt loved. Lastly, when I came home after a swift marriage and even quicker divorce, you made sure I knew that I was worthy of love. Without you, I'm not sure how I would have found the confidence or strength to allow myself to love again. Because of you, and your consistent support, I have found a love that makes me feel as full and as complete as you have.
You've shown me what real forgiveness is, and because of that, I offer forgiveness more freely now. I have cancelled plans, bailed on you more times than I can count, and put trivial things such as work or boyfriends in front of your needs. Instead of cutting ties, or being upset with me, you allow me to be a bad friend. Though I know I don't deserve you, I am ever thankful for your unfailing love. Each time we see each other, we act as if we are back in high school, never missing a moment and never keeping score of every time I have failed you. Your ability to forgive my absences and bad excuses has taught me that same ability, though I don't practice it with the same grace as you do. Because of you, I no longer keep score.
You've never left me, and for that, I thank you. I promise that I will work at being a better friend to you. Considering that I have you, I have everything I need to learn. It is my goal to be to you what you are to me, and I hope one day I can be just that.
friendship

K. Stacy
Katlynn is a published article author whose writings have amassed high views and inspired people to share their personal stories and happenings. Katlynn lives in Northern Kentucky and works in behavioral health.
See all posts by K. Stacy →