Tinder: Kindling a Romance in the 21st Century
Dating apps aren't the most romantic ways to meet people, but is it worth it?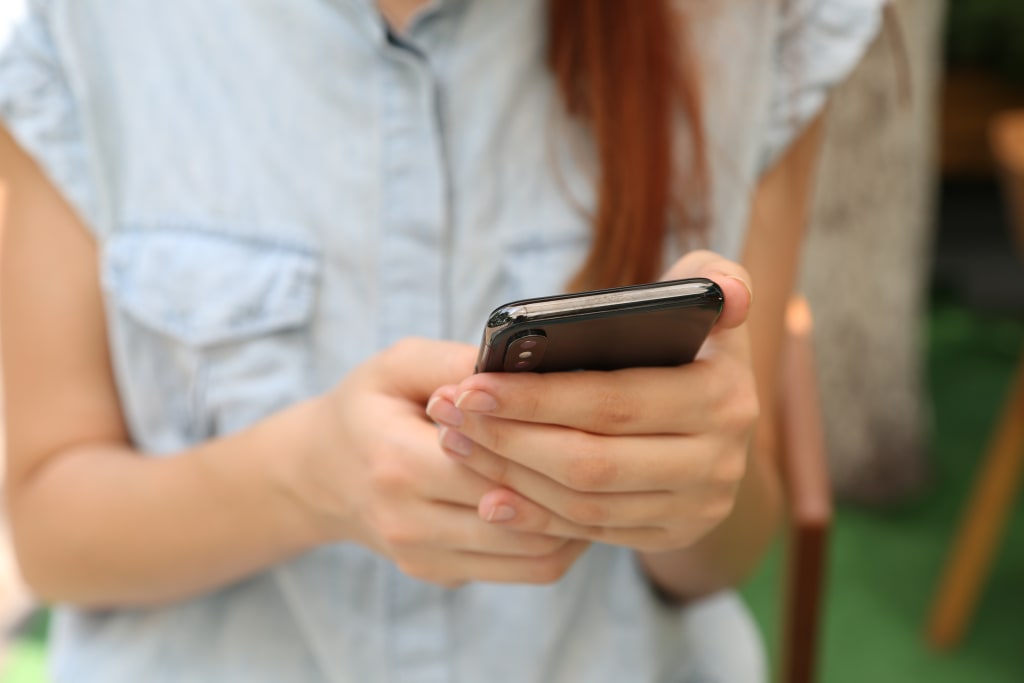 Dating throughout the years has changed dramatically. Dating has gone from the arranged marriages of the middle ages, to the social seasons that led to courtships of the 17th and 18th centuries in London, to speed dating, to blind dates, to now eventually end up at online dating. It seems as though every new dating style has lost more and more of the romance that is so coveted by some, especially since the new era of online dating has led to the emergence of hookup culture. Many people, myself once included, would turn their noses up at the notion of online dating through apps like Tinder and OKCupid. After all, what kind of connection could you really find on apps mostly used by people looking for other people who are down to fuck?
As someone who has grown up on the romantic meet-cute stories of my parents and grandparents, online dating wasn't high on my list of places to find my potential soulmate. My parents had set a high bar to cross when it comes to a romance for the ages. My mom literally fell down a flight of stairs and landed at my dad's feet. He helped her up and she knew that he was the guy she was eventually going to marry. More than 20 years later, they're still going strong. That's the kind of love that I wanted. Something that snuck up on you and got you when you least expected it. That's why, when I downloaded Tinder, I wasn't looking for romance or a hookup. I originally just wanted to see what the hype was about. That was when I realized how addicting of an app it is. It's almost like a game, which can lead to someone swiping left and right for hours when they're bored. Getting a match feels like winning a round of a longterm game, or having someone land on a piece of your estate in Monopoly. It's that nice feeling that someone out there likes me. However, it's not really me they like, it's the way I look and whatever random tidbits of information I put in my bio that they like. It's a fairly shallow app when you think about it, but it did give me a nice confidence boost whenever I got a match.
A match. I've got a match. Now what do I do? I could either talk to them, but know that I never wanted to date any of them on principle since I didn't want my soulmate to come from Tinder, or I could just collect them like vintage Barbie dolls that you keep in the box to make sure they don't depreciate in value instead of playing with them. That's where my problems started. I started talking to people. Sometimes they were more interesting than my actual friends, and although I knew they wouldn't go anywhere, I would talk to them whenever I felt lonely. Then, I got ashamed of myself because ew, I was on Tinder, so I deleted the app for a couple of months until I got home for the summer. Now, my parents had just moved four states away down the east coast and I knew no one. It was incredibly lonely being essentially trapped in my apartment while my parents were at work, so I downloaded Tinder back onto my phone for the express purpose of talking to people and maybe making friends. Again, I wasn't looking for a relationship because I didn't really want one at that point in time. However, that's when I matched with him. The one. It wasn't an instant "this is it, this is my person" feeling, but rather a slow burn. He was the only one I would talk to outside of my parents for about a month, because he just got me. Although, because I didn't want to date someone from Tinder, I said no the first three times he asked me out on a date. It was only after talking to him one time while I was grabbing food after work that we found out that he worked across the street from my house that I decided to go out with him since I had low-key told him where I lived. We've been dating for over a year, and it's taught me that you don't have to have a romantic beginning to have a romance. Romance is what you make of it and what you bring to the relationship. I also learned that you'll find your soulmate when you least expect it and by turning down opportunities to meet people, you may keep yourself from ever finding them.
So, Tinder, is it worth it? Yeah, your spark needs something to burn in order to grow.
dating
About the author
A 20 year old college student just looking for a way to get by through sharing her experiences with other people.
Reader insights
Be the first to share your insights about this piece.
Add your insights