These Are A Few Ways You Can Contribute Now
In the current Coronavirus crisis, there is every chance you may feel helpless, but you don't need to.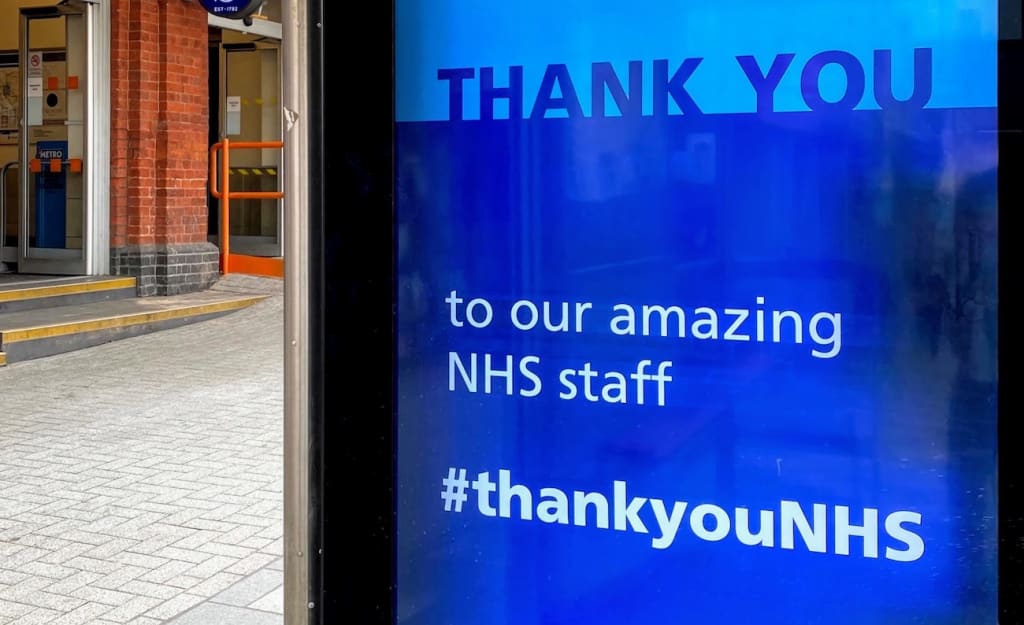 Photo by John Cameron on Unsplash
The city of London is now coming together with many local charities and organisations mobilised by solidarity and community spirit into action. These are only a few of the ways you can contribute now.
START A CHAIN OF CONNECTIONS
Like so many people nowadays, particularly in London, we are always so busy, and neighbours go to work, come back, keep to themselves. Most of them, like me, strangers to each other. Even if we are long-term residents, we know so few of our neighbours.
Of course, I am not suggesting to go and introduce yourself now we are on lockdown. But you try and get in touch with your next-door neighbours (on your left and right). You could leave a note and your number in their letterbox. I am sure at least one will get back to you. At that point, you explain the idea and ask them to do the same with whoever lives next-door to them.
These will create a chain of connections and allow us to look after those most vulnerable.
Even though we're on lockdown, you're still allowed to deliver food, medicine and home supplies to those who are stuck in and self-quarantining. Remember the social distancing rules when in shops and delivering.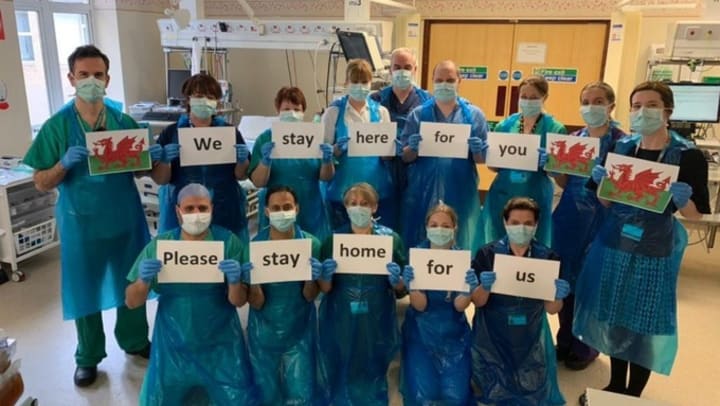 WATCH OUT FOR VICTIMS OF DOMESTIC VIOLENCE
After three weeks at the very least, in lockdown, some people will find themselves in more vulnerable conditions than others. Victims of domestic violence, who might be stuck at home for the foreseeable future with abusive partners but unable to find an alternative accommodation. Women's Aid's telephone helpline and online chat networks remain open for anyone who is facing any such danger. Still, as a community, we can also do our part to help by being extra aware of the sound of shouting or fights. Call the police if you are concerned about anyone's safety.
REDISTRIBUTE FOOD
The Felix Project delivers food to over 300 charities across London, including The Salvation Army and Ealing Soup Kitchen.
A £30 donation will support them, delivering 150 meals across the city. They are also looking for companies that have been affected and have food stock going otherwise to waste. Contact Felix for information on how to get the food you have to those who need it now more than ever.
SUPPORT LONDON'S HOMELESS
Since the coronavirus crisis got hold of the UK, requests to housing charity Shelter have increased dramatically, with more and more renters and households facing difficulties, discrimination and housing problems. As such Shelter is expanding its online and phone advisors. The software to do this costs £57 a month, so the charity is currently seeking donations of the corresponding amount to make sure those in need can get help, but anything is welcome.
DONATE TO FOOD BANKS
Food banks have been a life-saver during austerity and, with massive job losses already hitting London, many people will be now relying on organisations such as The Trussell Trust for essentials. More than ever, such groups are after food and household items. The Trussell Trust is also seeking healthy new volunteers, as many of those working with the charity is in the vulnerable over-65s group.
HELP ROUGH SLEEPERS
People who live on London's streets right now are among the most vulnerable in our society, with limited access to many of the support systems we take for granted. If you have seen or know any rough sleepers, reach StreetLink who will get in touch with the relevant contact in the local area who will then offer support to the person in need. If the person is under 18, they recommend you to contact the police instead.
FIND YOUR LOCAL COMMUNITY SUPPORT GROUP
Covid-19 Mutual Aid UK is a group of 900 – and growing – community-based support associations whose aim is to assist vulnerable neighbours. The volunteer-run groups are offering to go to the shops, pick up medication and chat on the phone to over-70s stuck at home and feel lonely or scared. Most of the coordination is via Facebook and WhatsApp, but you can find your local group and find out how you can help.
ASSIST FRIENDS AND FAMILY WITH PARTICULAR NEEDS
All extremely vulnerable people must register their needs with the government so they can get coronavirus help and assistance. If you know someone with severe needs, help them to register. You can also register on behalf of someone not able to – their NHS number is all you need.
DONATE TO AGE UK CAMDEN'S EMERGENCY APPEAL
Age UK Camden has said it is getting lots of calls from elderly in distress because with no enough food in the house but are too nervous about going out. You can donate tinned food, cereals, tea, coffee, biscuits and loo roll at the drop-off point in Central London. The charity is also seeking cash donations to help with emergency food boxes, phone counselling and live-streaming of lunchtime music shows.
LET THOSE IN NEED USE SUPERMARKETS IN THE MORNINGS
The first hour at every supermarket is now dedicated solely to serving elderly and vulnerable people. They also have priority when it comes to booking online delivery slots.
VOLUNTEER TO SUPPORT THE NHS
The NHS is looking for thousands of volunteers to assist the UK's health system in preventing hospitals from becoming overwhelmed. They must be over 18, healthy and not presenting any Covid-19 symptoms, and will receive guidance on how to give care for vulnerable people. When on duty, they will have local assignments such as transporting patients being discharged, collecting a prescription for someone self-isolating or carrying medical supplies between NHS sites.
GIVE BLOOD
Receiving blood donations is vital to the NHS, and there is no reason why you can't help right now if you're healthy. Travelling to donate blood counts as a medical necessity, and over the past few weeks, the number of people going has dropped. Donation centres obey government requirements and stay open. Hospitals now need more than ever blood supply.
HELP BEAUTY BANKS' HYGIENE DRIVE
Founded in 2018 for the rising number of people living in hygiene poverty in the United Kingdom and struggling in getting basic sanitation. The Beauty Banks project is focussing on raising funds to support refugees and those who are in temporary accommodation and homeless shelters combat the coronavirus crisis. So far, it has raised £80,000, which will go towards emergency hygiene boxes of soap, hand sanitiser and laundry detergent to protect those at higher risk of infection.
JOIN ONE OF LONDON'S BIGGEST CLUBS WHICH BECAME A FOOD BANK
Greenwich Peninsula nightclub Studio 338 has become a temporary food bank for the duration of the coronavirus crisis, and it's looking for your help. Head of events Dan Perrin needs volunteers from the charity sector and beyond and donations. 'One of the main priorities is to ensure that those who are most at risk can stay at home and have essentials delivered to them,' says Perrin. Email [email protected] to find out more. The club promised a huge free party for all the volunteers 'when the time is right', as a thank you!