My Worst Date
There's a Spider on Your Face!
Dating, Strangers, and Spiders, Oh My!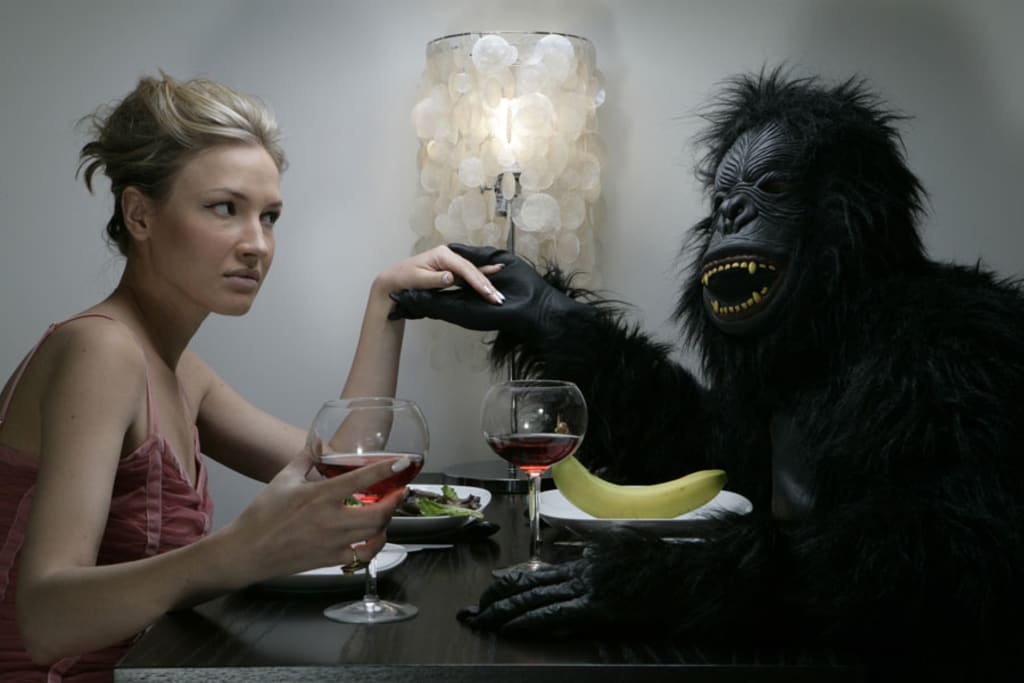 I have a very long history of online dating, so it's no surprise I have so many weird stories to tell. I'm only 29 and by the age of 25, I had 7 years of online dating experiences. Each one brought a new "interesting" twist and most were only ever a first date. I'm sure once you have finished reading this, it will be no mystery as to why. But I should add, this is mild compared to others.
How We Met
It was nearly the end of summer in 2009, I was a 20-year-old single mother, and I was browsing the well-known dating site Plenty of Fish. There he was, mister tall, dark, and handsome. After reading his well put together profile, I had learned he was in a band, enjoyed many of the things I did, he was smart, and he seemed to be sweet with a no games attitude. I had just lost a person I was madly in love with, so no games sounded pretty enticing. I quickly put together a friendly message. I didn't want it to be too lengthy, but I wanted to impress him of course so I put some work into it. I would occasionally go back to see if he was online, anxiously waiting to see if he would reply. I didn't get a response right away. I was certain I wouldn't at all.
The following day when I signed on, there it was, the message I had anxiously been awaiting. He was kind in his response and had much more to say than the other people I had been chatting with on occasion. After about an hour of exchanging messages, we decided to switch to a messenger for a quicker form of communication. We hit it off and talked for what felt like forever, long into the wee hours of the morning.
We chatted daily and it was typically lengthy, up all night conversations for roughly two weeks and it was at that point we decided we would like to meet one another. We settled on meeting at a popular park that was a good midway point. No more than an hour for either of us to drive. The plan was in place, in less than a weeks time, we would finally get to meet. We enjoyed talking so much we were both equally excited.
Date Night
It was finally here, the day to meet this amazing and incredibly handsome guy. I couldn't decide what to wear and fussed over it for hours with my friend who had come to help me prepare. I settled on a less than elegant striped blouse, with a hood of all things, and some jeans. We were going to a park, after all, so I felt something fancy wouldn't be fitting and this outfit was the most comfortable. My friend drove me there in my car and borrowed it for the day.
I sent him a message telling him what area of the park I would be in. I was near the small pond with a cement pathway all around and it had many ducks and geese that often stayed in the area. We started the date by walking along the path and "trying" to have a conversation. He didn't really say much, so I did my best to keep the conversation going. Despite being really distracted thinking of my ex. Eventually, the conversations completely ended and we walked silently for a while. After walking the path, we decided to take a drive to the top of the hill and I suggested a path to a meadow we could take. He drove a really nice car and once I got in it I made a comment about being afraid to touch anything and he explained all it's fine details. I sat with my hands tucked between my legs and did my best not to touch. I'm far too clumsy/accident prone to be in someone's fancy car.
We parked at the top of the hill where began to climb the mountain on foot. I immediately realized it was a horrible idea because I couldn't make it without breathing somewhat heavy. I tried to control my breathing so I didn't seem completely out of shape and like I smoked a million packs of cigarettes in my life. I would breathe slow and in my head it was this constant battle of, "breathe slow, you're going to pass out, please don't pass out, you should breathe."
We finally got to the top of the hill and we hadn't really spoken much since the car ride. What conversations we did have were complete disagreements. So we looked off in different places and didn't speak for well over fifteen minutes. Finally, he was looking at me and he seemed to have something to say. I got a little excited, thinking the awkwardness might end.
He leaned just a little closer and gently said: "Uhm, you have a spider on your face."
I'm not really afraid of spiders so I just quickly swatted it away and then suggested we walk back off the hill. He had someone call him with some fake need, clearly not really happening and I told him to go ahead and go and my ride would be there soon.
My friend showed up to get me and we drove to her house so I could drop her off. She had been texting someone and immediately went back to them after getting to her house. I tried telling her about the date, but she was distracted and wasn't hearing a word. Come to find out, she was texting the ex that broke my heart and I was still hurting over. I ended up just walking away from her and going home. I cried over the date I had high hopes for, and the fact my closest friend and the man who broke my heart were getting so close and I was ignored by both.
#MyWorstDate