The Single's Guide to Returning to the Dating Scene
There is never a better time to get yourself back into the dating game.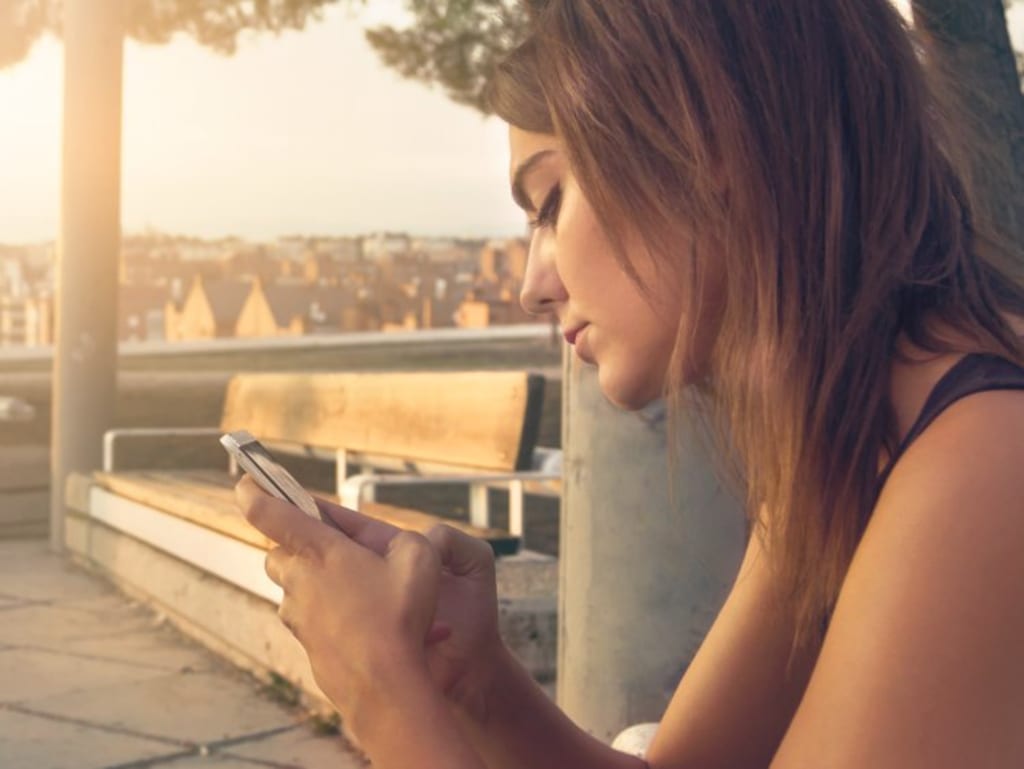 If you've been hiding under a rock for the last little while, perhaps feeling a little bit lonely, wishing you could share that last slice of pizza with someone else, or maybe you're fresh out of a relationship and you're ready to try again—just staring out into the vast blue ocean we call dating can be a little bit intimidating.Nowadays, with the growth of popular techniques such as online dating and social meet-up groups, it has never been easier to meet eligible singles who are looking for love. Here's how to do it with confidence and come out on top.
Opposites do not necessarily attract.
It is important to remember that, while our lives are often enlightened by witty banter, smart conversation and light-hearted debate, not all relationships need to function entirely this way. In fact, certain differences could be detrimental to relationships if you aren't careful. The quickest way to connect with someone right off the bat is by way of similarities, especially in a first impression meeting. If you're a painter, try attending a painting class and meeting fellow painters. If you're a vegan, sign up for a vegan dating app. If you're a single parent, see if your friend circle might know of any other single parents you can get a coffee with. This is a great way to connect with someone right out of the gate, and if you get lucky, you might even consider planning a second date around the activities and passions that you have in common.
Know what you're looking for, but keep the door open.
Some folks go into the dating scene with a set ideal in mind of what age range they prefer, what their lifestyle is like and even what political or religious background they require in their significant other. And while it's smart to be self-aware of the things you need in a partner, it is always a good idea to keep the door ajar to the unexpected. If you are open to meeting someone you never thought you would end up with, you ultimately open yourself up to more possibilities and opportunities to meet someone you could be pleasantly surprised to find. You never know; you may find that your soulmate is the one person you weren't expecting to come around.
Don't rush into a new relationship right away.
While exciting, when they first begin, whirlwind romances have the ability to unravel too quickly at times. They tend to commit you to a subconscious contract, in which you rushed through the signatures and didn't truly take the time to read the fine print. If you can identify cohesiveness between yourself and your potential partner over a length of time that can appropriately demonstrate what life with them will look like, you will go into a relationship with a lot more insight into what is to come. Knowing that children in your life might be a deal breaker for you will keep you from rushing into a relationship with a single parent. It can also prevent unwanted drama from moving in with someone months into a relationship, especially if they're divorced...but not officially. Take the right amount of time to make sure you're 200 percent in before taking the leap.
Leave the past in the past.
There is no bigger buzzkill than a conversation about your history, especially one that includes some description of your last relationship whether it was recent, or your last fling. Going into a new relationship means putting your focus on the future, and leaving the past behind you. Your date should get the sense that you're ready to move forward from your past, and talking about your last relationship can tend to signal that you aren't ready to move forward just yet. Consider other topics like what you might have in common, or activities you enjoy doing as you look ahead and you'll have a better chance at a second date.
Do not fear rejection.
On your quest to find your next love, it can be easy to slip into the mindset that you're not ready because you're afraid of being rejected. It is absolutely OK to be a bit anxious about striking up a conversation with a stranger, because the truth is: rejection can be scary! Try your best to take it with a grain of salt, because the right person will be able to see past the tough stuff and fit into your life more seamlessly than you think. Rejection saves a lot of time for a lot of people who wouldn't have been a good fit anyways, so consider it a time-saver instead of a fear and you'll overcome it the next time you're sitting at the bar.
Practice your flirting skills at as many opportune moments as you can.
Flirting can be a tough trait to recall, especially if you have no experience doing it or have been out of practice for a while. The good thing is that just like any sport or musical instrument, with a little bit of practice, flirting can be a fun, easy way to get to know someone and at the same time let them know that you're a lot of fun to be around. Do your best to pull as much confidence and comfortable vibes from the depths of your soul, and get out there! Even the cheesiest pick up lines can make a girl smile nowadays! Try out a few and play around with your confidence level to figure out which flirting techniques are right for you.
Be mindful of real life vs. online dating apps.
With the re-introduction of online dating into our current world of technology, meeting other singles has never been easier. With sites like Tinder, OKCupid, PlentyofFish and even sites that fall into niches (ie. dating sites for people looking to date Asians, dating sites for people who have dogs, dating sites for single parents, dating sites for Christians, dating sites for the LGBTQ community...even dating sites for people who want to date clowns!) the list is endless! If you're curious about online dating, know that there is no harm in trying. But remember that there is a very slim chance that online daters find their soulmate through these apps, so be sure that you have an even amount of interaction in both the real world as well as online dating in order to ensure you're not strapping yourself into a vicious cycle of bad tries over and over again.
Do your best to stay positive.
It can be easy to get down on yourself if you were looking forward to a date that didn't end up going the way you wanted it to go. But true love takes time, so try your best to remember that not everyone is worthy of your love, and that it's OK to get through a few bad seeds in order to find the good ones. Have fun with it, and remember that bad dates can sometimes turn out to be great stories! The right person will come into your life when you're ready, so do your best to remember that they exist, and that it's only a matter of time before you find them.