The perfect covid couple
surviving under lock down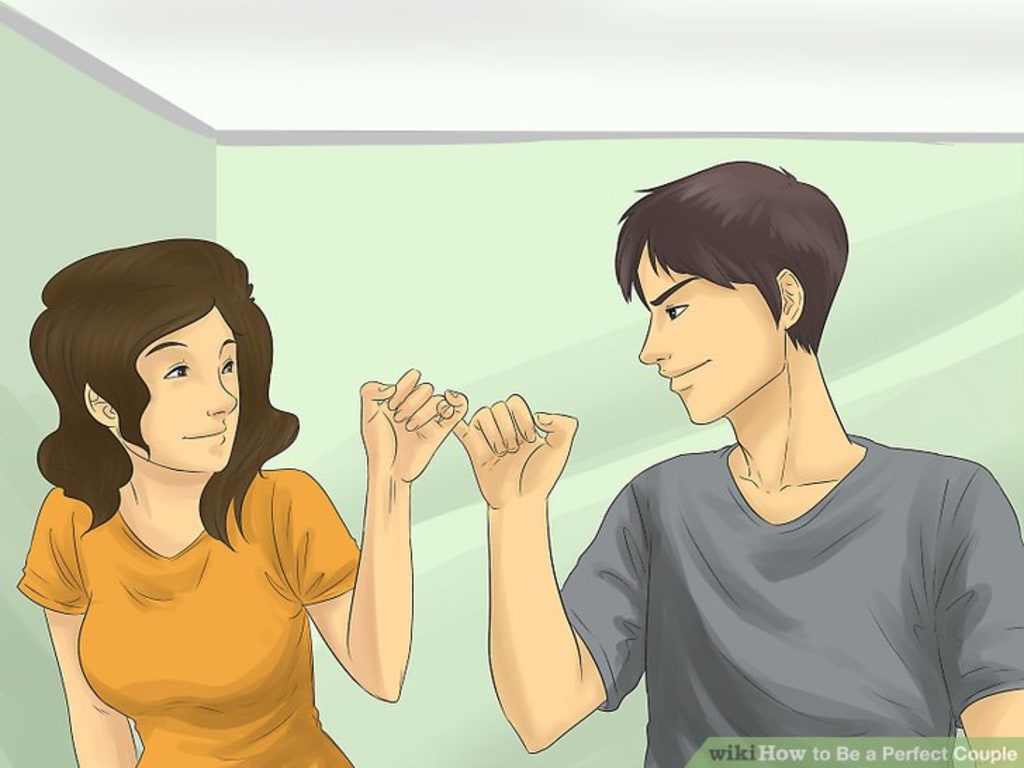 I should admit from the start mine and my fiancé's situation is a bit different to some. I am a key worker so little has changed for me in terms of going to work, little has changed for her as she lost her job a few weeks before lockdown and was stuck home anyway.
This is perhaps why for us we are coping pretty well. We obey the rules and stay in unless shopping, going to work or exercising. We don't have a garden so do feel locked in sometimes, especially as the weather is natural brilliant. As a carer involved with working to keep vulnerable people safe I know how important the restrictions are. So this helps as I know I don't want to be the one who infects the people I work with because I have made mistakes or ignored advice.
My partner was in the care industry and also accepts the risks, not that she went out much before. The main problem is that no one is hiring for the jobs she is now doing. In fact no one is hiring for anything really, so she knows we will have to struggle on one salary for a while until she gets a job again.
Although I go to work I still find the lockdown difficult at times, I miss the gym and miss a random walk round the shops. We live near to a fair size shopping area, now with only 2 shops and 2 chemists open. It was quite eerie when we went for a walk recently round the shops and saw virtually nobody out.
Although my fiancé is usually happy to stay in and only go to work this is weird for her too. We didn't often plan trips but liked the chance to decide on the spur of the moment to go somewhere. A drive to a shop or a drive for driving's sake. We also visited our parents quite often or they visited us, again something that cant happen. Both mine are over 70 and one of hers is a similar age. I also cant see my son in the care home he lives in, same as no parents can visit the one I work for.
We both are doing ok because our time together in the house has barely changed. We are doing the same things, just more of them. We have desks on opposite sides of the room and spend time with our backs to each other, like now as I type for example. We know where each other is, we can turn and interact any time. Saying this we can be in the same room and not speak for hours sometimes. If she's cold she may choose to lay on the bed to keep warm. Again apart but in the same house.
I had plans how I would fill the time, like finish the book I have been writing for years. She has done a few short online courses but like me is doing mostly stuff she did before all this. Perhaps the best way to get through when at home is to carry on as normal. I know many are counting the days , the problem being nobody how long we will count for.
This would all be very different with kids, something we don't have to factor in. I have seen many posts about kids and spoke to my brothers, who have kids. They seem to be coping but a few are struggling. It seems a schedule similar to school helps, or at least a schedule that burns the same energy up.
We are due to get married just after the initial 12 week restrictions are due to lift, just after that I am due a big birthday. I cant see either going as planned but we live in hope. My mum has a big birthday soon after mine and even that seems a long way off but still within possible restrictions.
We have tiny niggles, but no more really then normal. Usual stuff like one tossing and turning at night and waking the other or singing along too loudly to the music playing. Ok both my crimes but possibly fair.
Basically I think we all have to accept this crisis is far from over and there's only so much we can do. We have to follow the rules and hope others will as well. We will get through ok, we will get married sooner or later. Patience isn't either of our strongest points but it will have to be.
love
England based carer, live with girlfriend. will write for all areas but especially mental health and disability. though as stuff for filthy seems popular will try there too