The Love Story of my Lifetime
The story of the most important craft I'll ever make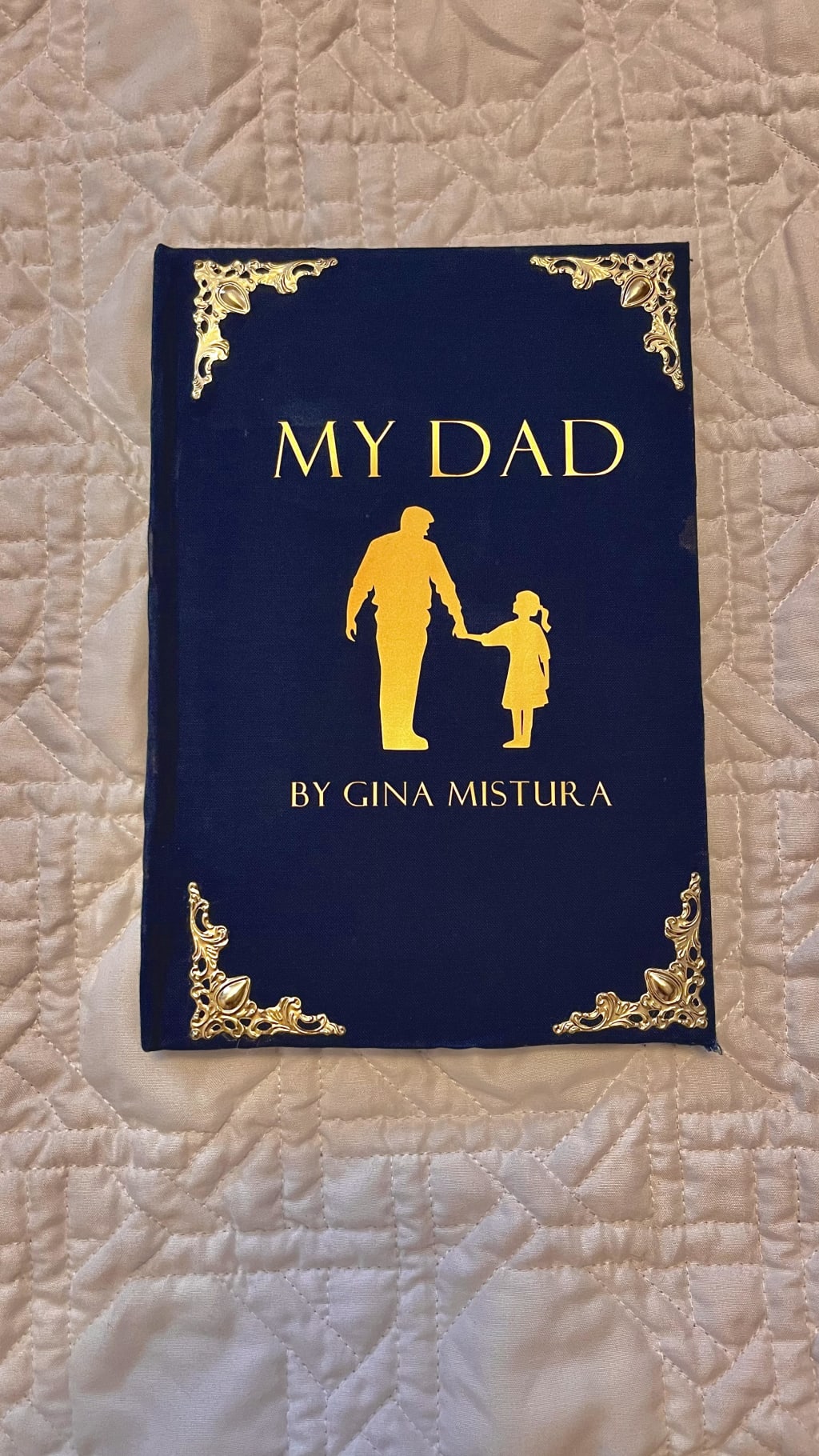 If you're lucky, you encounter someone who changes your life for the better. If you're even luckier, that person happens to be your father. My father gave me the world when all he had was nothing. I grew up in poverty and suffered several traumatic events before I could even dress myself. My dad was a magical and unparalleled force that never let me notice the trauma.
My father and I had a bond that could make royalty cry out with jealousy. We were best friends first, and father and daughter second. Throughout my childhood, my father would bring me little crafts to work on. When I was really young, it was Legos and clay. I'd create miniature worlds out of the two for days. As I got older, my father taught me the art of origami. We'd sit at the table for hours folding little balloons and cranes out of junk mail. Gradually, he moved me up to painting, drawing, and pottery. My world was full of creativity because of him.
I bought my first sewing machine when I was 16. I taught myself everything I knew. I'd save up allowances and beg for the good scissors as birthday gifts since the others always got dull so quickly. Every year, like it was a tradition, my dad bought be a brand new pair of Fiskars. They're the only company that makes comfortable scissors for left-handed people that last longer than a month. I'd sit at my machine for hours, cutting fabric and thread and making little dresses for my hamsters.
When I got my first adult job, I bought a Cricut cutting machine and started making everything I could. I made tumblers, keychains, personalized stationery, custom makeup bags, and a laundry list of other crafts. I spent all of my free time crafting things for the people I loved.
In September of 2018 my amazing father was diagnosed with stage-four esophageal cancer. For his birthday in February of 2019, I crafted the most important piece I'll ever make. I crafted our story. I wanted my dad to know that, no matter how weak or sick he got, he was still the strongest person I knew. I decided to write him a book. That book detailed my life with the most generous, thoughtful man I'll ever know. I wrote about my childhood and how he made it one of wonder. I wrote about the times I struggled and reminded him of all the times he picked up the shattered pieces of my heart to patiently glue them back together. I wrote him our love story to remind him that I was going to be there to pick up his shattered pieces and glue them back together, just like he did for me.
When I was done writing the story, I had to bind the book by hand. I took the cover for an old hardcover book and cut it to the size I needed. I grabbed the most recent pair of Fiskars scissors that my dad gifted to me and cut out the navy blue fabric I needed to wrap the book's cover in. I glued in each page of the book by hand and decorated the cover to present him with a book written just for him.
The look on my dad's face when he unwrapped the book on his birthday made every second of work I put into it worthwhile. I read him the first page aloud:
"As a child you find many roles models. You find countless people you look up to and want to be just like when you finally become an adult. Maybe you admired Superman for his ability to overcome any obstacles so long as Kryptonite wasn't nearby. Maybe you admired Batman because he didn't actually possess any super powers, just the strong desire to do good. Or maybe, like me, your model has always been your own father. My dad might not have superpowers and he might not be fighting the crimes that take place in dark alleys in Gotham, but he is the strongest person I've ever known. He is, without a doubt, the kindest soul I've encountered. He is reliable, resourceful, good humored, and intelligent. Kryptonite doesn't weaken him and he doesn't need a million dollars to do the right thing. He won't don a cape prior to leaving the house and he won't soar up into the sky, making the people below question whether he's a bird or a plane. Despite his lack of superhuman powers, he always finds a way to save the day. My dad can make you laugh when you feel like the weight of the world is sure to crush you into a pancake at any moment. He can make you see color when the world around you is monochromatic. He can remind you of all the good in the world just when you've convinced yourself that the bad had finally won. I'm writing this to remind that amazing man--who I'm fortunate enough to call my dad--of how wonderful he truly is. I love you, dad. Forever and always."
Unfortunately, my dad passed away in October of 2020. His absence is felt every day. I find comfort in the fact that the book I made for him brought him a better understanding of the love I have for that irreplaceable man.