The Last Thing He Told Me: 5 Stars
A book review of Laura Dave's novel, The Last Thing He Told Me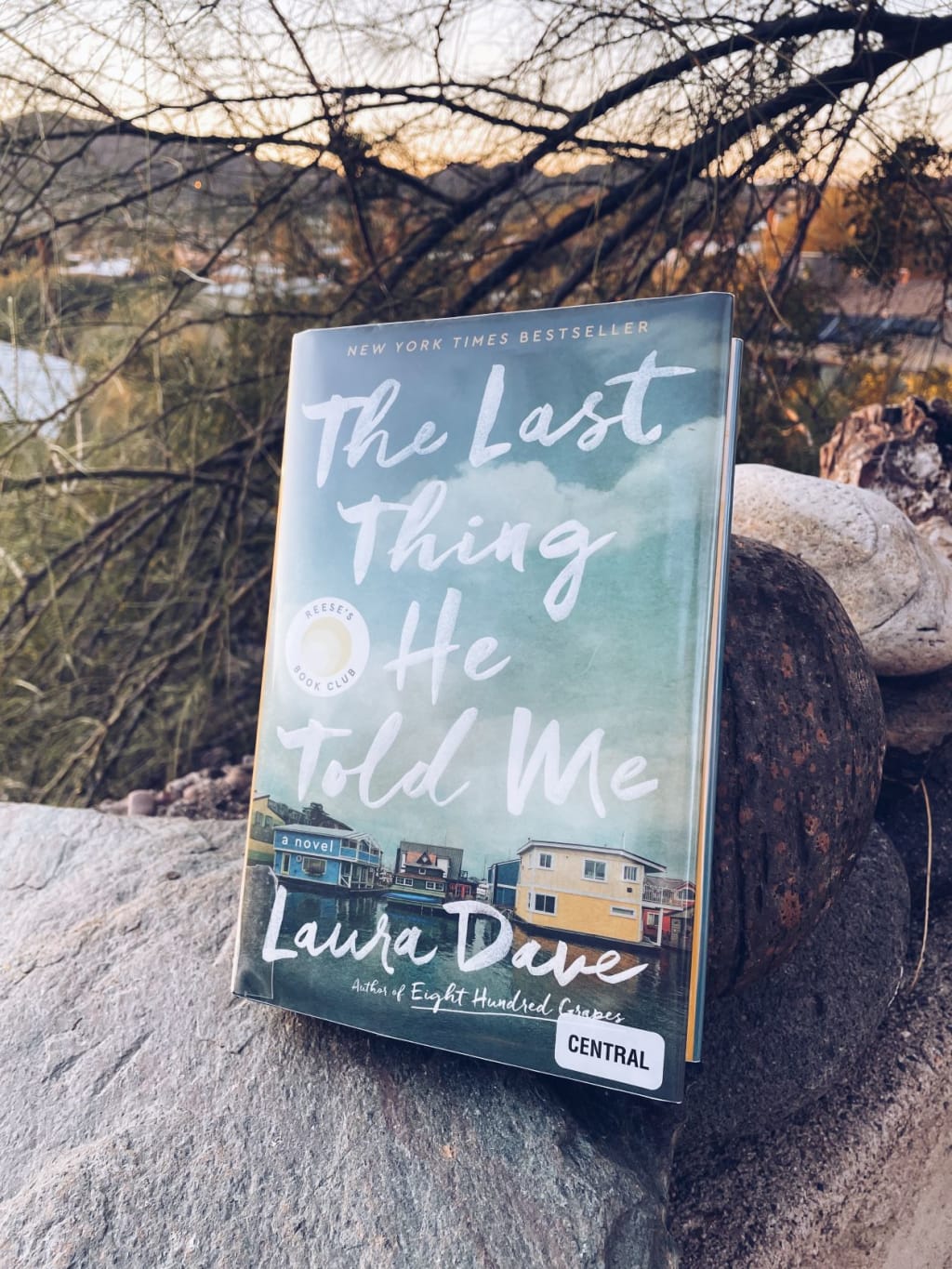 Laura Dave's novel, The Last Thing He Told Me is a novel of love, mystery, family, and truth. Below is a brief summary of the novel followed by my recommendation.
Summary
We follow the story of Hannah Hall, an NYC woodturner who has her life turned upside down when she meets Owen Michaels, a coder at a well-known tech firm. After a short dating relationship, the couple gets married and Hannah moves from NYC to California to move in with Owen and his 16-year-old daughter, Bailey. Throughout their first year of marriage, Hannah works hard to form a relationship with the moody teenager who is standoffish and resentful of Hannah for offsetting the equilibrium of her life that used to be just her and her dad.
Despite her difficulties with Bailey, Hannah and Owen's first year of marriage is pure bliss. That is until the day a note is delivered to Hannah's door. The note is from Owen and all it says is, "Protect her." The plot thickens further when Bailey finds a duffle bag full of cash in her locker left there by her dad.
With very few clues and not unsure who to trust, Hannah and Bailey are forced to trust each other as they search for answers about Owen's whereabouts and more importantly, his past.
As the pair finds more answers they come to the realization that there is a reason Owen doesn't want to be found. For the past 16 years, he's been hiding something from Bailey, from Hannah, from everyone. Does Hannah know who she's been married to this past year? Will exposing the truth mean danger for Owen and Bailey? Will Hannah make the choice to protect Bailey even if it means heartbreak for her?
Readers find out all this and more on the whirlwind adventure of The Last Thing He Told Me by Laura Dave.
My thoughts
I was captivated by this novel. My favorite character was Hannah. In the face of adversity, she remained calm. She played her role and protected Bailey even though that meant sacrificing herself and her happiness.
I liked how Bailey grew throughout the novel. She began to realize the importance of Hannah and how much she actually cared about her. She started to see that Hannah wasn't like other adults who wanted to hide the truth from her.
Owen was probably one of my least favorite of the main characters. While I understand his reasoning for not being upfront with Hannah, I find it odd how he would trust her enough with his daughter, but not with his past. He clearly picked Hannah on purpose because he knew she was up for the task. He could have saved them a lot of issues down the road if he had only been honest from the beginning.
Not telling her the truth, caused more issues and harm than simply being upfront and honest would have. Again, I understand by explaining his past could further incriminate Hannah and Bailey, but still, leaving them with cryptic clues didn't leave them much better off. In my opinion, Owen knew this day would come and he wanted someone there to take care of Bailey. I'm not saying he didn't love Hannah because I think he did. However, his main goal was to protect Bailey and I think that's very unfair and sneaky for him to not have shared more information with Hannah about the potential dangers his past could cause.
Again, that is simply my personal opinion. I'd recommend giving The Last Thing He Told Me by Laura Dave a read and draw your own conclusions.
Thank you!
Leah Lawrence
book reviews
About the author
An avid reader, book reviewer, and storyteller. Sharing my stories, experiences, and book reviews.
Follow me on IG: @leahwill12
Reader insights
Be the first to share your insights about this piece.
Add your insights