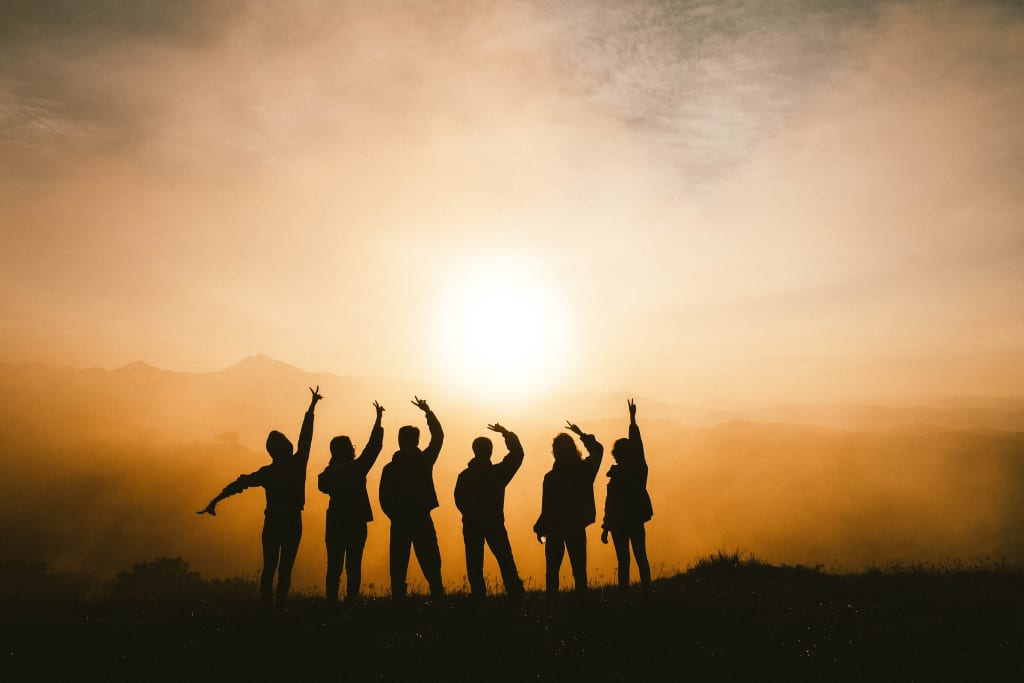 Friendship is an important aspect of human life that has been discussed by many scholars and philosophers. Aristotle, for example, saw friendship as an ideal relationship that involves genuine and radical equality without any sense of exchange or transaction. However, the quality and quantity of friendships are difficult to measure, which makes it hard for social scientists to study and understand this relationship. Despite this, studies have shown that having close friends is essential to mental and physical health. In fact, being without a close friend, or being lonely, can be as bad for your health as smoking 15 cigarettes a day.
Over the years, there has been a decline in the number of people who say they have close friends. In the 21st century, there are several factors that could be getting in the way of forming friendships. One factor is geographical mobility, where people move away from their homes to big cities or career opportunities. This move necessarily stretches their friendship network, making it hard to maintain close relationships. Additionally, parents are spending more time on parenting, which limits the time they have for friendships. Workism, which is the sense that one's identity is so wrapped up in their work, also means that people have less energy and time left over for friends. Lastly, the breakdown of relationships as marriages break up or couples separate can be quite fracturing to friendship groups that have been formed as a couple.
Friendships come in all shapes and sizes and are formed in different ways and in different places. For example, friendships can be formed by being at the same school as somebody, through work, or through activities that are chosen, like volunteer activities or sports. There are also friendships that are formed online, where people become friends over the internet without ever physically meeting the person. Across human history, there's always been a tribal size to friendship groups, which is somewhere in the teens, say between 12 and 15 perhaps, as a reasonable number to think about. Most people would say that the ideal number of close friends to have is around three or four.
Today, there is concern that we are facing a 'friendship recession.' That's the term that Daniel Cox, a scholar at the American Enterprise Institute, has used to describe the rise in the number of people who lack a certain number of close friends and have fewer people to turn to in times of crisis. Having a close friend to turn to during tough times is essential. It can be as simple as needing a shoulder to cry on or someone to have a conversation with. However, as society changes in all kinds of ways, technologically, economically, it is important that we pay attention to what is an underappreciated human relationship, which is friendship.
The decline in friendships has some downsides. One is the lack of access to opportunities. Many people get jobs and opportunities through their friends. Friends can also act as a communication and information channel, which is helpful when people are looking for work or need advice. Being without friends can make you isolated in an economic or social sense and make you sad. Being sad is also bad for your physical as well as emotional health.
All in all, friendships are an essential part of human life that has declined over the years. Despite the challenges of measuring friendships, studies have shown that having close friends is essential to mental and physical health. Factors such as geographical mobility, parenting, workism, and the breakdown of relationships have made it challenging for people to maintain close relationships. However, as society changes, it is important to appreciate the value of friendship and find ways to cultivate this relationship. A friend can be a valuable asset in times of crisis, and being without a friend can be detrimental to one's mental and physical health.
About the Creator
As a tech enthusiast with a passion for learning and exploring new topics, I write about the latest trends in technology, as well as a variety of other subjects. From science to culture and everything in between.
Reader insights
Nice work
Very well written. Keep up the good work!
Top insights
Expert insights and opinions

Arguments were carefully researched and presented

Heartfelt and relatable

The story invoked strong personal emotions
Add your insights