The fierce life of an Afghan village leader
The fierce life of an Afghan village leader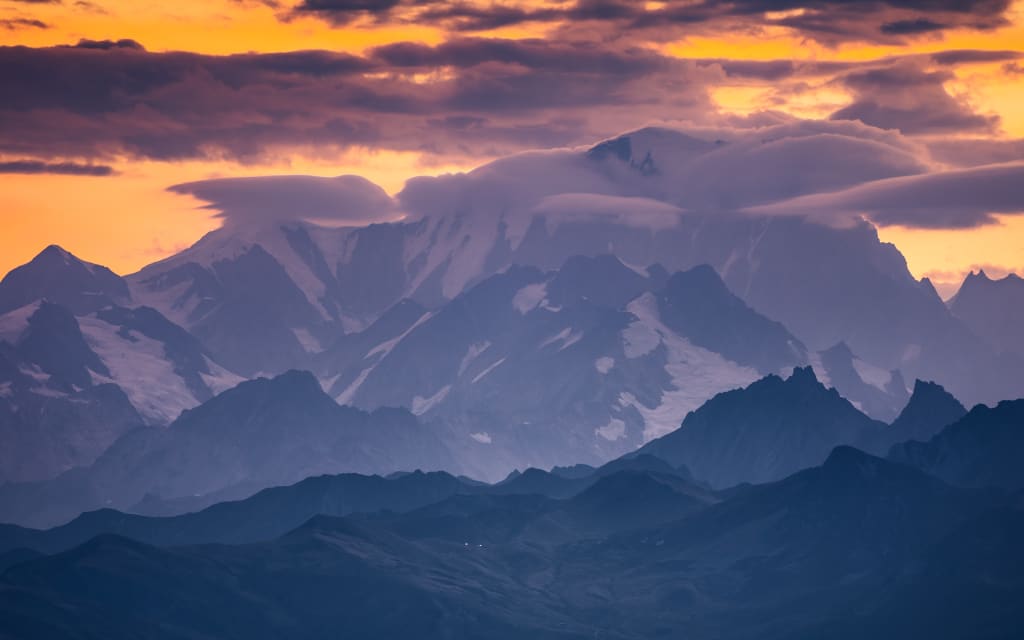 It is not easy for a woman to be visible in Afghanistan. But Salah Kazisada, an Afghan woman, is brave enough to break down prejudice. Saliva Kazisada, who lives in a small village in Balkh province in northern Afghanistan, is the country's only female village chief.
A visit to the Electricity Minister's home
"When you are in trouble, I will communicate with the government on your behalf. Whenever you are in trouble, I will bring my gun to your house."
This was Saliva Kazisada's campaign manifesto when she ran for village chief in 2004.
Kazisada, 50, is the chief of Noabed village in Balkh province in northern Afghanistan and a mother of 15 children. When she ran for mayor, she promised to bring electricity to the village so that "everyone can live a bright life."
In a male-dominated society like Afghanistan, a woman can't be the head of a village. So despite Mr. Kazisada's promise to respect social customs by "dressing as men" when he becomes village chief, the villagers laughed, not without irony and contempt.
Ms. Kazisada lost the election, but she did everything she could to bring electricity to the village. She sold her jewelry to scrape together enough money to pay her way to Kabul, the capital, and with a 4-year-old daughter, knocked on the door of Electricity Minister Shakir Kajal's home and asked to meet him. The next day, the minister of electricity met Mr. Kazisada in his office.
"With electricity, children can study at night, and villagers can learn about the outside world through television..." Mr. Kazisada's request was too much for the power minister to refuse. The minister merely suggested that the village should pay for the poles and wires.
To come up with the money, Mr. Kazisada mortgaged his home, took out bank loans, and borrowed from friends and family. Five months after losing the election, Kazisada is bringing light to the villagers.
Using electricity bills paid by villagers, Kazisada bridged a treacherous river near his village.
Women go to work disguised as Men
What Kazisada did was seen by the villagers, who, in addition to being grateful to her, worked with her to do things for the village.
In 2006, Kazisada became the only female village chief in Afghanistan. She also keeps her promise to serve the villagers all day long. When a family has a conflict, there is trouble. No matter what time, no matter what the weather is like, she will ride a motorcycle to quickly arrive and patiently do the work until the conflict is resolved. "Even if it is late at night, if the villagers have problems, I will deal with them on the spot without delay." She said.
For many Afghan villagers, women on motorbikes are a rare sight. But Qazisada knows that Afghanistan is still a conservative society, and every time she goes out she puts on a man's robe, a turban, and even a fake beard. If she met passers-by, she would give them a lift. She was proud that no one had ever seen her as a woman.
"You know, we still don't approve of this kind of thing, so I have to work in a way that people generally accept, which takes a lot of trouble out of it." "Mr. Kazisada said.
Fighting electricity theft is one of Kazisada's main jobs. She often rides around on her motorcycle, armed with an AK-47 rifle, checking the wires for any outlaws who might be pulling them. As soon as she finds out, she imposes a hefty fine.
"What even men can't do,
She could easily do it."
At first, some male villagers did not like having a woman as head of the village, but Kazisada knew how to protect himself. "When I first started working, some men laughed at me, so I would bully them down and shut them up. No one will dare to laugh at me now. Someone tried to kill me before. Thank God I'm still alive." She said.
The key to Ms. Kazisada's acceptance is that she never says "no" to the opinions or issues raised by the villagers.
"No matter what we said, she never said no. If something doesn't work out on the spot, she says, 'Let me think about it.' That makes people happy." "Said one male villager.
Other than riding a motorcycle, riding a bicycle, driving a tractor, or even a jeep, Kazisada has no problem. Once, when a tractor got stuck in a ditch, she chased the driver off and got into the driver's seat. "The driver was screaming in the back, 'Women can't drive,'" she recalls. "I just said, 'Shut up,' and pulled the tractor out of the ditch. The driver was stunned."
"She can do things that men can't do easily." "Villager Morawi Saeed Mohammed said.
Among the female villagers, Kazisada's popularity is high because she has raised their status and made them "equal" to the men.
In Afghanistan, women rarely set foot in mosques. When he became head of the village, Kazisada used money from his electricity bills to build a mosque and declared that women could pray alongside men.
The Afghan government has been supportive of Qazisada's work, honoring her 18 times. But she said she would not be satisfied with her achievements as village chief and would run for a seat in the national parliament in the future, though "there is still a long way to go."
Reader insights
Be the first to share your insights about this piece.
Add your insights