The Day The Music Died
Feb. 1996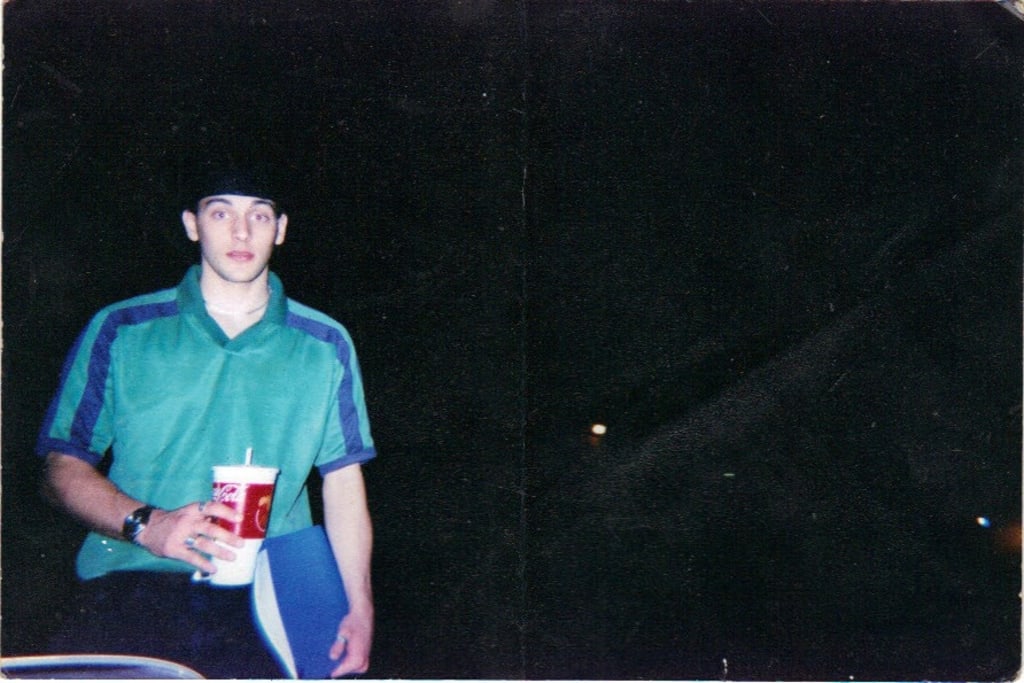 It's Valentine's Day. I am going to do in two hours what it takes my mom all day to do. I am going to make a romantic dinner for my boyfriend, Mason. I open the jar of Prego, pour it into the pot, and turn the burner on the stove on. I now put on the pot of noodles and boil the water to let the noodles cook. Time to get ready for my date. I take a shower then blow dry and curl my medium length blonde hair. I put on a little make-up and get dressed in my black stretch-velvet even gown with my black and silver high heels. Two hours have passed. I go check on my spaghetti. The sause is black and the noodles are mush. I look at the clock there is no time to throw out the food and start over. Suddenly, there is a knock on the front door. I open the door to Mason holding a dozen of red roses and a small box of chocolate. I have him come in and sit at the dining room table. I say, "I really hope you're not hungry."
He asks, "Why?"
"I kidda ruined dinner."
"Let's have some anyway."
"Okay," I bring him a bowl of the mushed noodles covered in black sause. "but as I said, I ruined it."
As he takes a bite, "Oh, that's not too bad."
"You don't have to lie to have friends!"
Suddenly, he drops to one knee and pulls a ring out of his right pocket, "J, I know we are on right now, but I'm sick of us breaking up and getting back together a lot because we are getting too hot and heavy. Jamie, let's get married?"
"Yes!"
Mason and I enjoy the rest of the night by throwing away the messed up spaghetti, and grabbing a bite to eat from Burger King before we go to Kristoff's for me to do karaoke and him to shoot pool. Mason brings me home at the end of the night and we kiss good night.
The next two weeks go by. Mason calls me when he gets home from work telling me he is probably going to go up to Kristoff's tonight, and I should go meet up with him if I'm not working. It's Wednesday, so I have tonight off. I let him know I will be up there around seven o'clock tonight. I get ready to leave.
I get to Kristoff's, only to be greeted with a hug and kiss from my soul-mate. While I sing my songs at karaoke and he is shooting pool, an ice and snow storm begin. Once I realize it's going to get really bad, I let Mason know. He tells me I can drive his blazer and he will follow me in the '67 Camero SS. I agree to that. It's about ten o'clock in the evening and Mason is ready for me to follow him to my house.
As I follow a little ways behind him, the roads are getting worse. The back tire on the Camero slides, causing the car to crash into a tree. I am driving too slow to really see what actually happens to cause the accident. Once the Blazer is at a complete stop, I get out of the vehicle to make sure Mason is okay. Once, I apporach the Camero, I see he isn't in the car. I walk a little bit. It can't me! My worst fear has just happened! The love of my life is laying on the snowy ground without his head. I am in such complete shock!
I wake up in the morning, hoping it was just a dream. It's not! Everyone is calling me asking if I know what happened to Mason last night. And I honestly don't know how I got home. My life will never be the same!