Thanksgiving Day 2021
Choose Happiness Not Gloom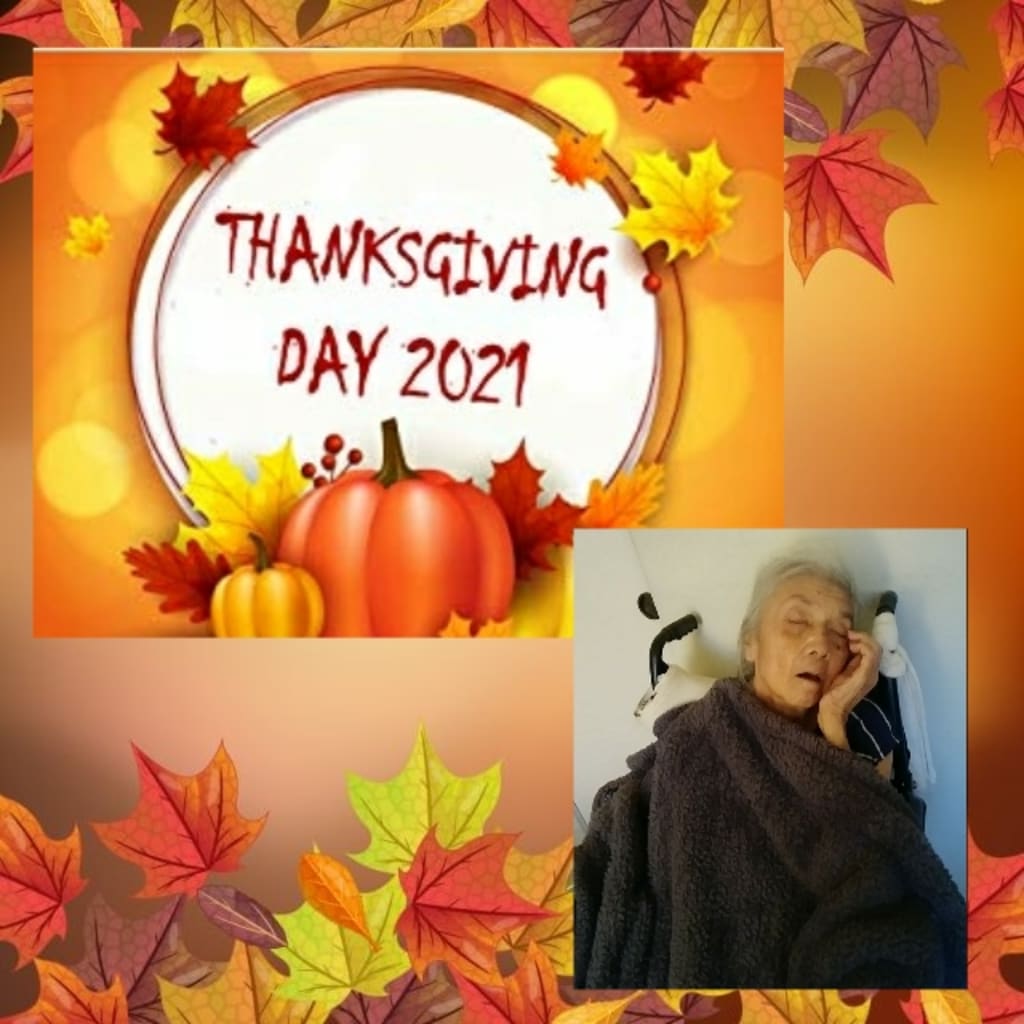 Friends, today was my first Thanksgiving without my brother. He passed away unexpectedly at the young age of 58 on January 31, 2021.
I have always been told the holidays are always tough after losing a loved one.
I'm going to be honest - it was not tough. I was okay. Mind you that's not to diminish the profound effect the passing of my brother has had on my life.
My brother and I were very close. I was his big brother and I always felt this responsibility of protecting him - even into adulthood. He and I went to several concerts together - Steely Dan, Paul McCartney, U2, Tom Petty, Roger Waters, etc. We worked many, many home improvement projects together. But our biggest partnership was in caring for our sick and elderly blind mom. We had our system down perfect. There was always at least one of the two of us with her at all times. He loved our mom unconditionally. Chris was a good person.
Our mom became sick on November 10, 2020 and within 2 1/2 months my brother passed away. He couldn't have passed away at a worse time. I relied on my brother Chris quite a bit during this time - we relied on each other.
My brother and I had our work schedules coordinated so that we could each keep our jobs and still care for our mom. With Chris gone I had no choice but to leave my job. In an instant the household went from three incomes to one - my mom's social security. No longer are we able to go out and buy whatever we want whenever we want. We have to watch every penny - fortunately I've always been great at budgeting.
After my brother's passing my mom health and mental state declined rapidly. This has made it much harder to care for her.
So, here we are Thanksgiving Day 2021 and I am spending it alone with my mom who is in advanced stage dementia and she's been asleep the entire day.
My Thanksgiving has consisted of sitting in this small bedroom listening to my mom breathing. You know that heavy breathing we do when we are sleeping. My Thanksgiving meal consisted of a Healthy Choice meatball marinara frozen meal.
You put this all together - no brother, sitting alone in a small quiet room with my sick, sleeping mom, and a frozen meal which did not consist of Turkey. This should have been a terrible Thanksgiving, but it wasn't. I did not let my mind go there. You know it's true, in many instances, that it's just all in your mind. Within our mindset we can determine the mood of a day.
So, was my Thanksgiving fantastic? Maybe not. After all, I was not surrounded by a roomful of my loved ones in a brightly lit family room with the strains of Elvis Presley, drinking wine, eating turkey, and reminiscing and laughing over the times when we were much younger.
But maybe this year I didn't need all the frills and extra trimming. We all go through different seasons in our lives and this year is my season for introspection.
What is the reason for Thanksgiving? Is it another day where we spend hundreds, maybe thousands of dollars in order to celebrate and make the rich even richer? Is it about turkey? Is it a celebration of the stealing the land of our indigenous Native Americans? Just what is it about?
On Wednesday, the day before Thanksgiving, one of the caregivers who helps out for a few hours, asked my mom what Thanksgiving meant to her. Without any hesitation my mom answered, "It's a day to thank God for the life we have." It was a raw unfiltered stripped to the basics answer. It wasn't about being thankful for wealth or even good health. But just simply being thankful for the life we have right now. The life with illness, lose of a dear loved one, financial insecurity - just to be thankful in this.
Here I am, it's the end of the day and I'm reflecting on giving thanks for my life. I'm thankful to be able to sleep in this nice warm house. I am thankful to hear my mom breath. I'm thankful for the memories of all the great things my brother and I did together. I'm thankful for the tasty little microwave dinner I had today. Most of all I'm thankful for knowing that I can sit here alone and still have happiness at the core of my life.
Link to Dementia and My Mom: Click Here
Link to "Home Means Home" a poem written by my mom: Click Here
About the Creator
Writing is a distraction for me. It takes me to places unknown that fulfill my need for intellectual stimulus, emotional release, and a soothing of the breaks and bruises of the day.
https://www.facebook.com/groups/vocalplusassist
Reader insights
Outstanding
Excellent work. Looking forward to reading more!
Top insight
Heartfelt and relatable

The story invoked strong personal emotions
Add your insights