Suggested "Holidates" by Enneagram Number
Everybody defines the "perfect" holiday date differently. Find out how to make YOUR special someone feel loved this holiday season based on their enneagram number!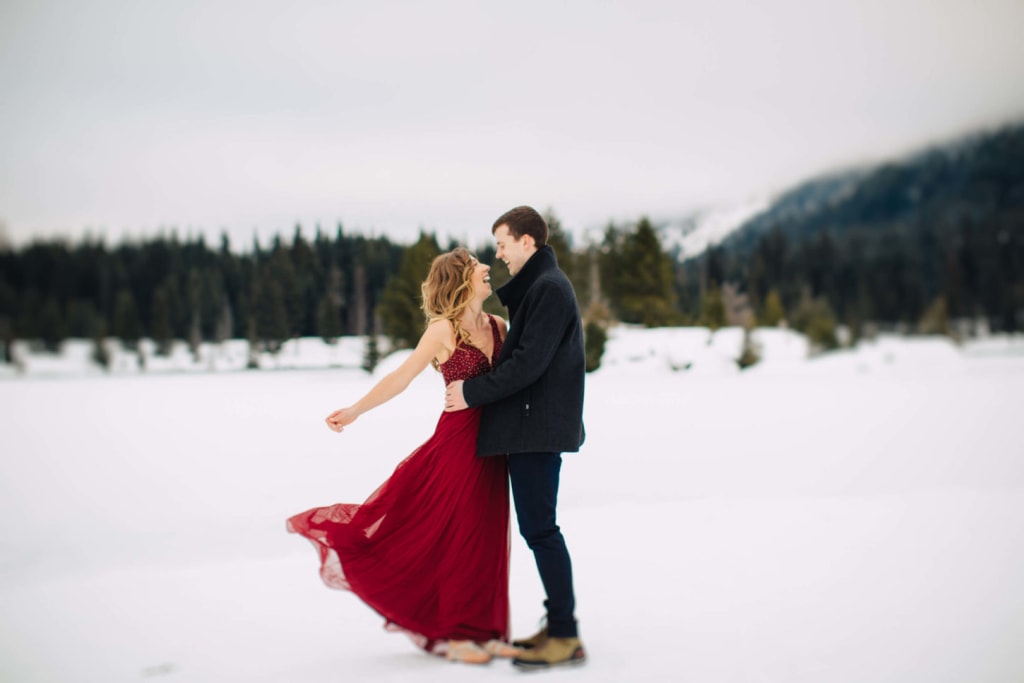 Normally a title specially reserved for four's, the holidays seem to turn everyone into a Romantic! Whether you're dating, trying to date, engaged, or married to someone, nothing says, "thoughtful" like a personalized date. Make your special person happy this holiday season with these "holidates" (holiday dates) based on their Enneagram type!
If you are with an ...
Enneagram 1 - Nothing completes the Thanksgiving Day food coma like seeing a good flick! Ones love movies. Take your one to the latest blockbuster at the theaters. You are guaranteed to be entertained as your special guy or gal will likely comment and critique the movie while you pound movie theater popcorn and candy together.
Enneagram 2 - Two's love for sweet treats and gifts makes the mall the perfect choice!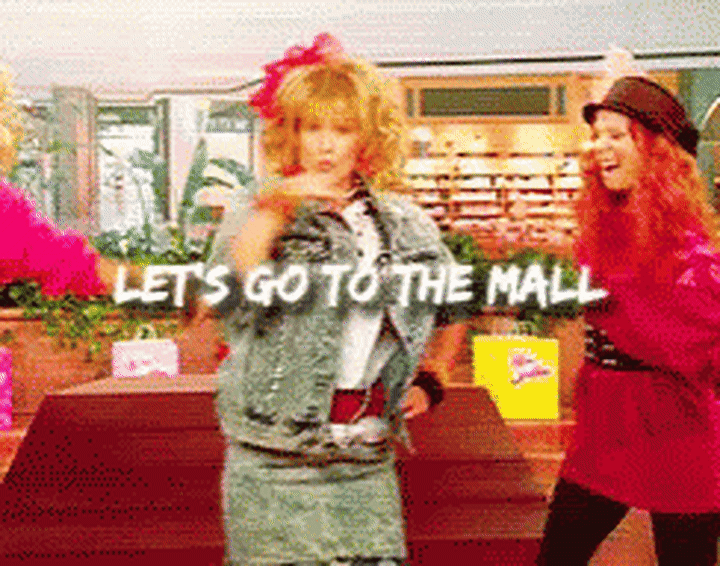 The mall offers both the warm, festive environment and the energy from people that two's LOVE! Let your person know exactly how much you want to spend on a gift (as a two, this is crucial as two's hate to impose) and watch their face light up as they pick out the perfect present! Buy your lady or lad a festive treat to munch or sip on as you peruse the stores, whether that's a peppermint mocha or a cinnamon roll the size of their face, and I guarantee you they will love you forever!
Enneagram 3 - Two words: festive. photoshoot. Find a photographer or someone who owns a nice camera (doesn't everyone own a Canon or Nikon these days?) to snap couple photos for you and your date. Your three will enjoy being the center of attention. Remember, your person likes things top-notch, so preparation is key. He or she will likely want to coordinate your outfits beforehand and pick the perfect picturesque spot that represents their personality: bold and trendy!
Enneagram 4 - Tap into the four's creativity by scrapbooking together!
You can use polaroids, magazine clippings, stickers, mementos, or whatever you find in the craft aisle. Your special someone will love the sentimentality of this project and the quality time it requires. Have the scrapbook materials ready beforehand. You can scrapbook about things you're thankful for or your favorite memories together. If you want to be extra thoughtful, prepare a playlist for them with cold-weather songs by little-known bands or artists that you think they will enjoy, and play it during your scrapbooking sesh. If you're anything like me and you're artistically challenged, check out this awesome website with tips on scrapbooking.
Enneagram 5 -Bundle up! Get on your snowshoes, put some hot chocolate in a thermos, and go for a wintry hike to a trail they have never been to before! A new trail means new places to explore, and there's nothing 5's love more than exploring and being in the Great Outdoors! They won't mind a bit of a drive if the views are worth it. Combine their love for learning and being outside by using the Google Lens feature on Google along the way to identify trees and plants together.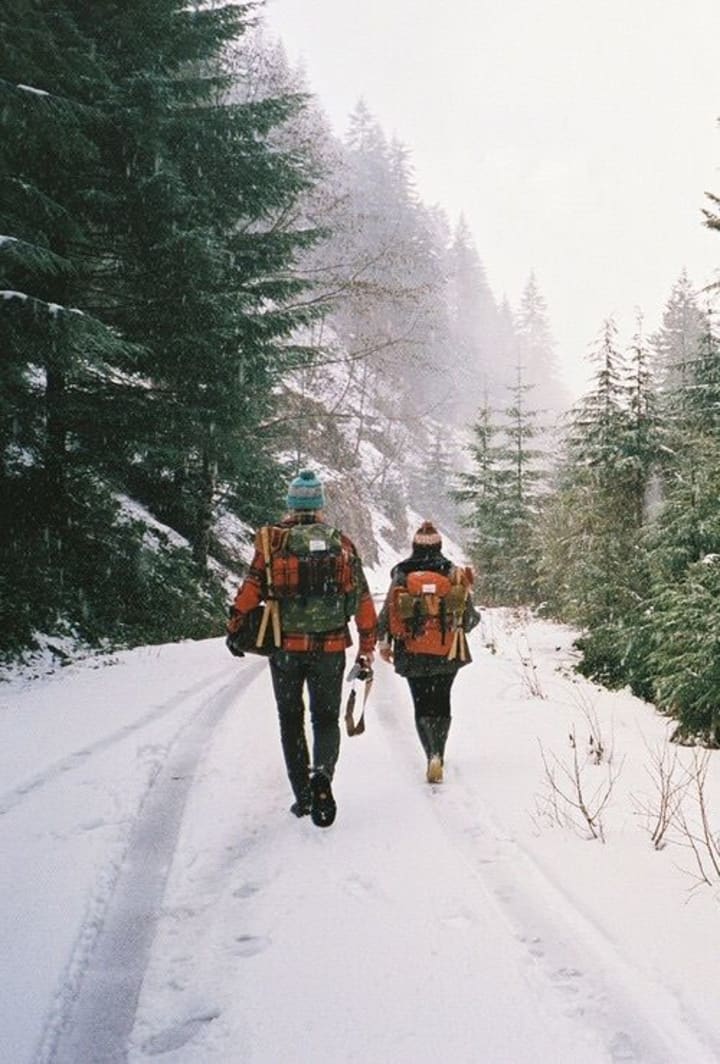 Enneagram 6 - If you're with a six, make sure to plan your date in advance as plans are the comfort blankets to sixes :) Avoid dates that involve risk-tasking and instead stick to what your person knows and enjoys. A carriage ride is the perfect holidate for your special six. It's safe, romantic, and festive! Snap a polaroid pic of the two of you and give it to your date at the end as a memento.
Enneagram 7 - Seven's love spontaneity and surprises! Take advantage of this by planning a date but not telling them until the night before.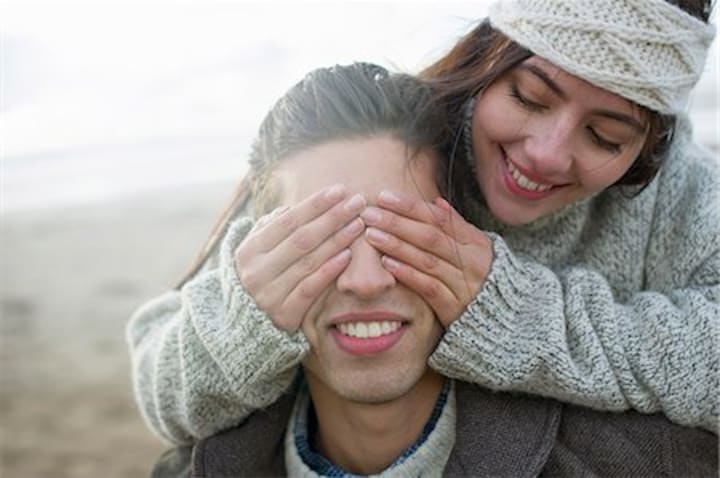 Don't tell them anything except what to wear or what to bring. If weather permits, take them to the largest sledding hill you can find or tap into their love for adventure by trying foreign cuisine at a top-rated restaurant. If you live close enough to drive or can afford to fly, take them to the Ball Drop in Times Square!
Enneagram 8 - Quench their desire for intensity by challenging them to the trendiest or latest DARE (make sure to film it on your phone). The dare can be anything from eating a blended concoction of Thanksgiving leftovers, rolling around in the snow with shorts and a tank top, or dressing up as Santa Claus and hitting up Toys R Us. It doesn't have to be illegal, it just has to get their adrenaline going! Better yet, make your own list of dares for them to do in public and watch your 8 CRUSH it! 8's love to demonstrate their courage and they will rise to the occasion. Though they won't need any bribing they DO like to accomplish goals, so make it worth their time by rewarding them for every dare completed.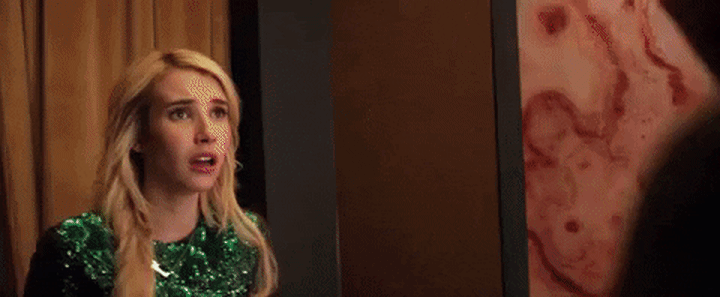 Enneagram 9 - Baby, it's cold outside! Nines love staying in and being cozy, so relax with a hot beverage, cozy up with some blankets, and watch feel-good holiday movies. Try watching some cheesy Hallmark movies or cartoon favorites like A Charlie Brown Christmas. Show him or her that you value their opinion by letting them pick the movie. You may think it to be an unimpressive date, but your person will love the simplicity and ease of it!
Thank you for taking the time to read this! I hope it helps you plan the perfect "holidate" for your special person. I would love to hear your feedback on these date ideas, especially if you tried one :) For those who are curious, I am a two married to a nine, and we will definitely be cuddling up to watch some feel-good movies this holiday season! Happy Holidates, friends!