Something About Her
That thing I didn't know I needed.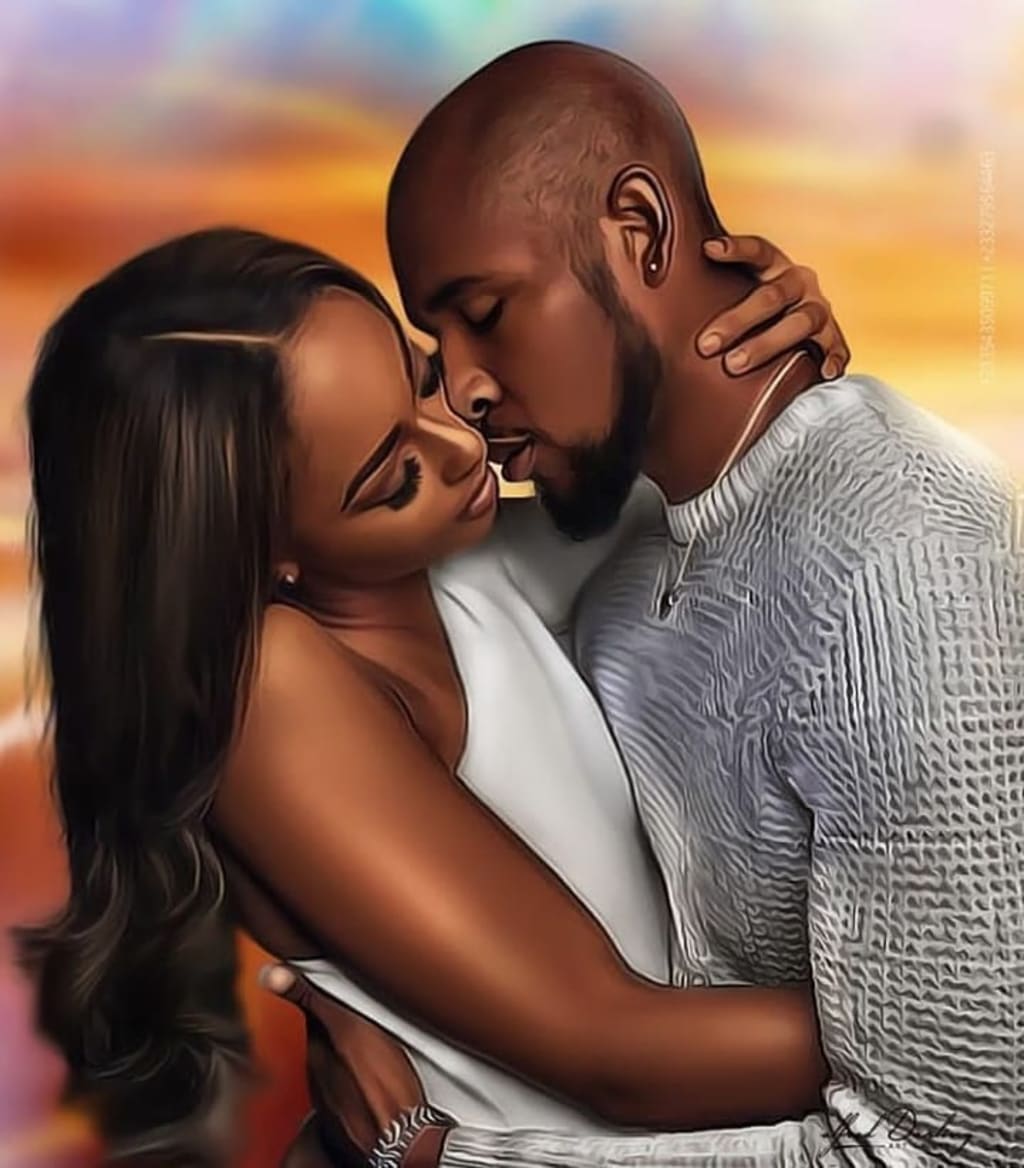 Illustration Art credit: Alfred Darling Art Gallery
I've been on a lot of dates. Too many, to be real with you, but it's hard for a brother out here. 'Dating While Regular' is what me and my boys call it and it's bad. DWG doesn't necessarily mean that you aren't exceptional at whatever your lane is; it just means that without the fancy leased cars, the flash of cash and the spoils of luxury to offer, your ass is regular. I am a 32 year old good looking Black man: physically fit, financially stable, with good credit, a relationship with God, I own my own business and I love my mama. The only women I seem to end up dating are in it for a chance at being a Bravo Housewife hit or a sugar baby. For me, dating isn't for entertainment. I know that I am good catch but I am still waiting to meet my wife.
This morning I called my brother from another mother, Brandon, to vent about the previous night's disaster date. Married, with a prince on the way, he is on my head about still being a single man and has constant jokes on deck. "D, you're too picky man. Everybody's got a thing, you know? You can't keep ghosting these women. Desiree has cursed me out three times about you not calling her homegirls back. Messing with my happy home bruh," he tells me. What they see as as ego, is actually an over-abundance of caution. I have shit to lose, goals to achieve and zero time to invest in someone I'm not sure about. It's that thing you can't name, the thing that moves something in you and fills you with certainty. I don't know what it is but after all of these dating fails, I'm damn sure I'll know it when I feel it. Which is what I told Brandon...again.
Most of my dates are on Wednesdays because it's the lightest day on my schedule. I'm a creature of habit and usually shoot for dinner at one of my two favorite spots: an upscale Asian bistro, Swan, in walking distance from my office and BellaRoux, a classy blend of pasta house and steakhouse with open views and private seating areas. My visits to both places have made me a house favorite, of sorts. I'm Norm, from Cheers. I pretty much know all of the regular evening staff at both places which (not going to lie) makes it easier to cut out on a date gone to hell. Today is Thursday and I got out of the office earlier than expected when I closed a major deal that's been in the works for a year. I'm hitting the blacktop with the guys tomorrow to hoop it up so tonight, it's me and my food love. Chef Barr's Spaghetti & Meatballs at BellaRoux is the best thing I've tasted next to my mama's turnip greens and worthy of a being a part of my celebration. My senses go into overdrive as I walk into the restaurant and my palms get a little sweaty. The high of exceeding my own expectations with this new deal has me feeling buzzed.
Once Nim, the host, gets me seated I let him know that I'm celebrating, alone and won't be needing the menu. He sends Bridget right over to take my pasta order that, tonight, includes a pairing of the finest wine they have. That buzzy feeling settles over me again making me shake my head laughing at myself for the dramatics. Diverting my eyes from people-watching, I focus in on the emails I now have a chance to actually read. Two replies in, I would swear on my 40-inch vertical that the air in this place just stilled completely and came back in a rush that pulls all the air from my lungs. I'm opening my eyes after steadying the breath I just got back and the first thing I see is a gold-bangled wrist gently setting a glass of deep burgundy wine on the table in front of me with a slightly trembling hand.
Looking into her eyes, does something to me that I haven't experienced before and will not try to name. My quick observation skills come in handy when my mouth fails me. I can see that she isn't wearing a server's uniform and that we share the state of startled confusion that I'm experiencing. "Your wine, a glass of Merlot, 1982 Cabernet, compliments of the Chef", she says with a strong, clear voice. I'm impressed that she is able to pull herself together so quickly and feel an urgency to get to know her that sets off internal alarms warning me not to be the 'creepy dude'. "What's your name? I'm Damian." I say, continuing before she can object, "I come here all the time and haven't seen you before." She eyes me for a moment and tells me that her name is Whitney, Chef Barr's niece. We sit in awkward silence for a moment because I'm hearing her but beyond her voice reaching my ears, I feel her.
This is it! The thing that I was talking about, the soul stirring assurance that makes all of my Wednesday night woes make sense. The next thing I say is the only thing that makes sense to me. "It's nice to meet you Whitney. Will you have dinner with me?" I flash her the smile that has spared me many a beat-down from my mama, pressing on, "I probably sound a little crazy but I just feel..." I'm interrupted when she says "like we're supposed to have dinner together. If you're crazy then, apparently, so am I. I'd love to", returning a smile that blurs my sight. I hurry from my seat to pull out the seat across from me. As I make my way back around the table, I stop Bridget and ask her for another glass of Merlot and whatever Whitney wants from the menu. I sit and we both unconsciously lean in to the space that separates us. I sit, excitedly content, a table's width away from the future and forever Mrs. Damian James Whitlow.
dating
There's just so much swirling around in here.
Nearing official middle age, I am respectful of the lessons I have learned and confident that someone can learn something from every one of my stories.
No nonsense personal truth in every word.