She Is the Sun, I Am the Moon
I'll be your dirty little secret.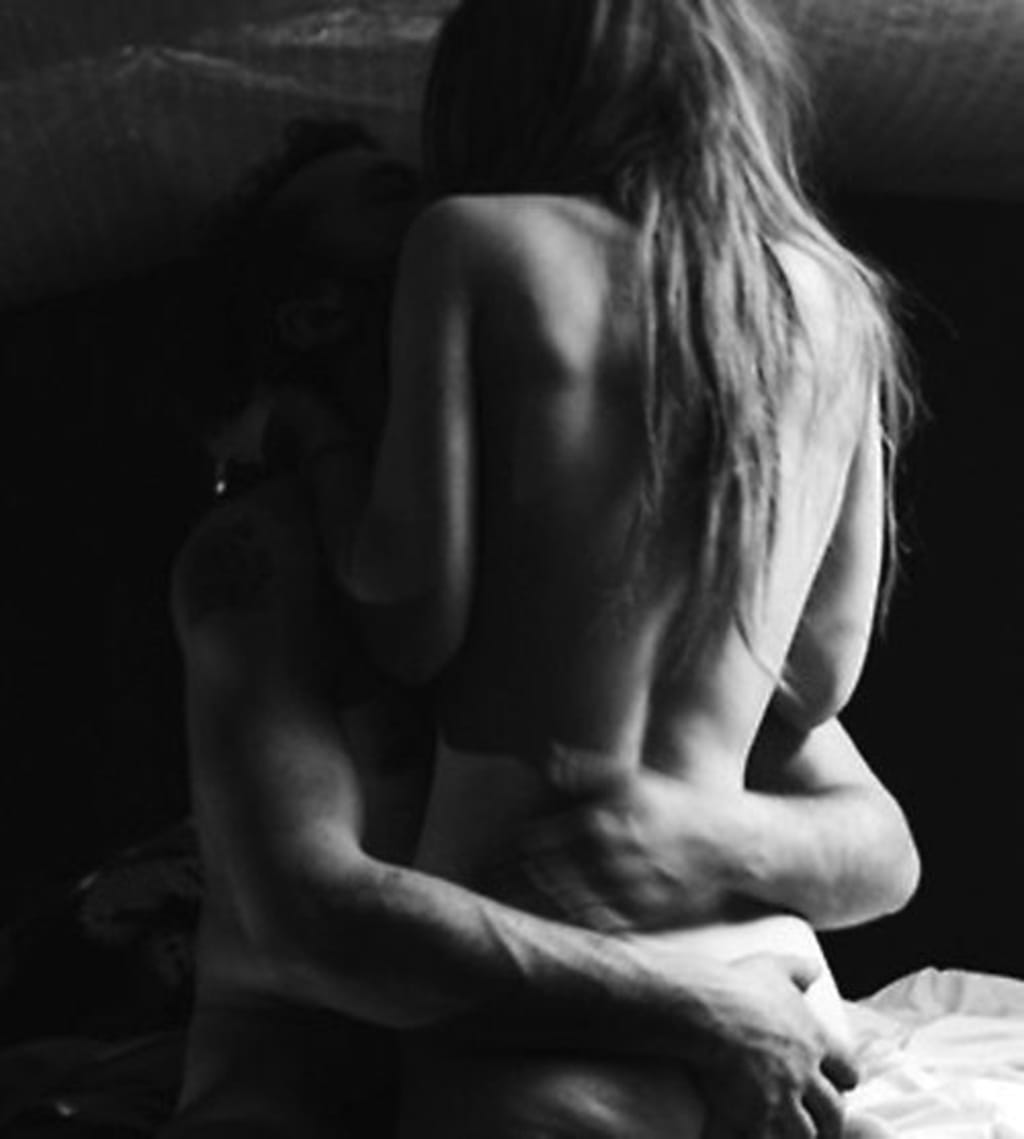 Do you like roller coasters? They are exhilarating, yet frightening. With all the tight turns, steep slopes, twists, and loops, it can be overwhelming. Being a girl like this, is like riding the fastest, fiercest roller coaster. A roller coaster of emotions, pretending, and sometimes not feeling good enough.
I am the secret girl. That's what I've been. That's what I am. A secret. A pretty well kept secret if I might add. Now, I'm not the kind of secret where you don't want your business out in the open. You know, like if you like to keep your privacy. No, I'm the kind of secret that the guy doesn't want a single soul to know about. Which for me is actually the best of both worlds. I'm not much of a sharer when it comes to my personal life. I'm the well kept secret they call when they're lonely or when they're girlfriend is out of town. I'm the secret that waits in the night for them to leave the day. I'm the secret that has to force herself not to fall too hard, because it's not like it's going to work out in my favor anyway. I'm the secret they have to hide from their friends and their family. I'm the secret they act like they don't have a secret thing with. I'm the secret nobody can ever know about. I'm the secret that they never have to worry about.
I have been the girl they wouldn't break up with your girlfriend for, and I've been the girl they've ignored for days on end. I've been the girl they've vented to about girlfriends and I've been the girl they've left early in the morning. I've been the girl they only wanted one thing from, and I've been the girl they only inappropriately text. I've been the girl they needed and if I'm being honest, I was okay with it. I know it's wrong, many people have told me, but I liked the attention even if I was hurting other people to get it. For those who read this and judge me for the mistakes I've made, just keep reading because being the secret girl is actually quite heart wrenching.
Every time this has happened to me I honestly didn't know there was another girl involved. And I wouldn't know for a while. And then there are the times when there is no girlfriend at all, and I'm left hoping for there to be something more.
It all starts out with one text message. They'll ask me out or tell me I'm pretty, two things that can really suck me in. Then, after days of messaging back and forth, we'll usually arrange to meet up somewhere, always at night. We'll talk in the car for hours or I'll end up at their place. They always kiss me first and I pretty much fall from there. We may not hook up that first night, but it will eventually happen. And when it does, nobody will ever know about it but me.
The next day I'll see them or I'll be on the phone with them and they'll have to step away because of the girlfriend. I usually pretend not to care, because that's my role in this. I'm the moon, and the girlfriend is the sun. Quite understandable. Their time with me is a distraction from their real lives. That night they'll be in my bed. They'll be telling me they love me, that if they could leave her they would, that they're happy to be with me that night. In the morning sometimes they're still there. It's nice to wake up with someone's arms warmly wrapped around you. Sometimes they're not there though. Those mornings aren't quite as nice...
When I'm not loving the nights and blissfully happy, I'm a confusing combination of sad, jealous, and tired. Tired of all the lying, and deceit. Tired of not being wanted, fully wanted. The partial crap just doesn't cut it anymore. I'm always the second the choice or the backup choice. I'm always being lied to and led on. Sometimes I'm told one thing, then something totally different happens. They could be texting me sweet things all day long one day and the next pretend I don't even exist. Every day is a different day with them, but at the end of each day is the same. They're in my bed, loving on me. It truly is a roller coaster.
I don't want to lie, but I also don't like looking like a fool. I can't handle being played anymore. I'm so tired of being the secret girl, but I also can't control my feelings. No matter how hard I try to keep a lid on them or push them so far away, they surface anyway. It only takes one text message and they can see me however they like, because for them...I'll do anything. Anything just so I can be with them, even if it is only when the moon is out. I'll be the moon, so they can also have their sun.
love
About the author
I'm an aspiring writer, music believer, food endulger, and lover of life here to share my own experiences, ideas, advice, and beliefs!
Reader insights
Be the first to share your insights about this piece.
Add your insights